You can add an invoice link to the Order Status page (also known as "Thank You" page) which is the final page of the Shopify store checkout. After your customer completes an order, he will be able to access their invoice via a link displayed on this page.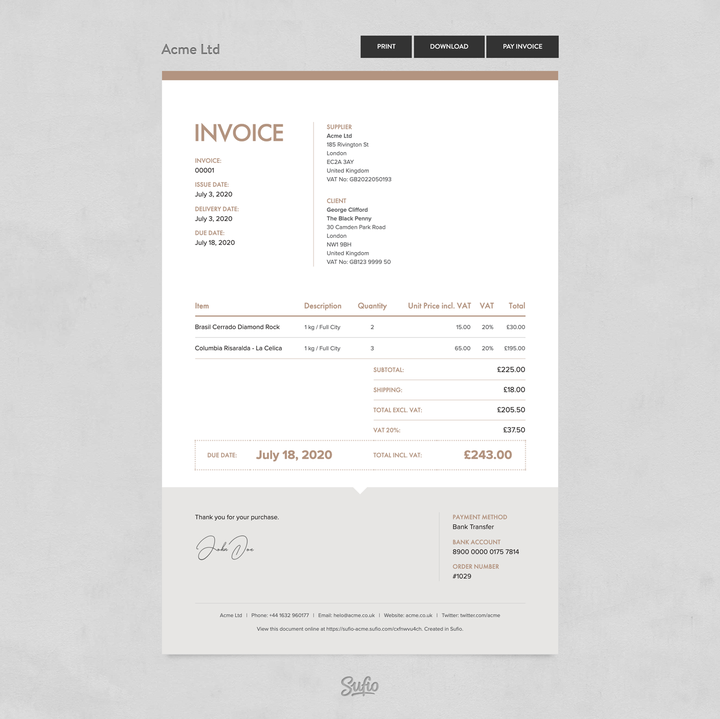 The online version of an invoice
To add invoice links to the Order Status page:
In your Shopify admin, go to the Settings → Checkout page.
Scroll down to the section Order processing.
Insert the following code snippet to the Additional scripts field.
PDF version of the invoice
If you want the link to let your customer download a PDF version of their invoice directly, use the following code snippet: