In some countries, it is required that you charge taxes on shipping and handling.
In some cases, taxes need to be charged and displayed on invoices separately even if the shipping cost is a part of the price of the product. This applies to some US federal states and some other countries such as India or Singapore.
To set the shipping rates as taxable:
In your Shopify admin, go to the Settings → Taxes and duties page.

Check the Charge tax on shipping rates checkbox.

Save your changes.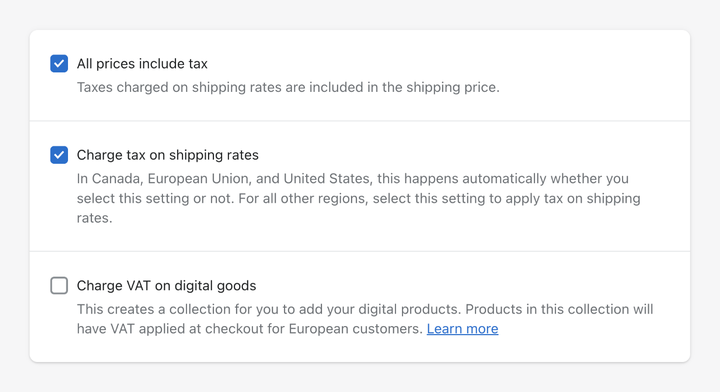 Caution
Any changes you make to your tax settings in the Shopify admin will only affect newly created orders and invoices. Existing invoices will remain unaffected.