The Types of Ecommerce Business That Benefit Most from Sufio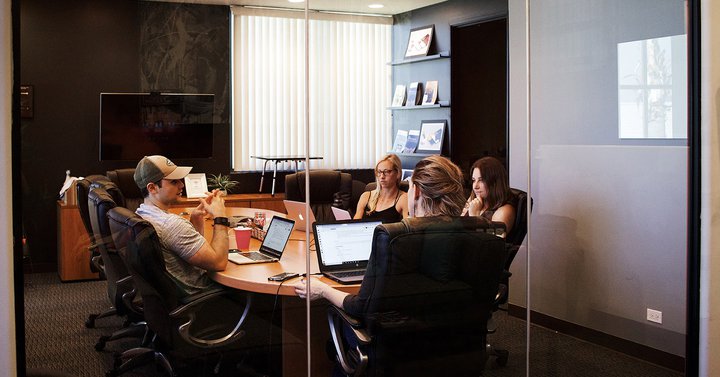 Ecommerce has been on a rapid upward trajectory in recent years, with the COVID-19 pandemic further accelerating the shift as lockdowns, travel bans, and store closures left consumers with little choice but to shop online.
It's also prompted a diverse range of businesses to make their move to ecommerce, such as bakeries, groceries, and even restaurants offering meal kits.
A wide range of applications has also evolved to serve these new merchants. But not everyone is up to speed on the tools available to them, which is why it falls to agencies to provide the perfect matchmaker service.
This article reveals some of the types of ecommerce businesses that can benefit from Sufio to help you recognize when it might be an excellent fit for a client.
1. Brands that lead with design
First impressions are vital in the ecommerce sphere - and they can be the difference between a click and a customer, which is why branding is so important.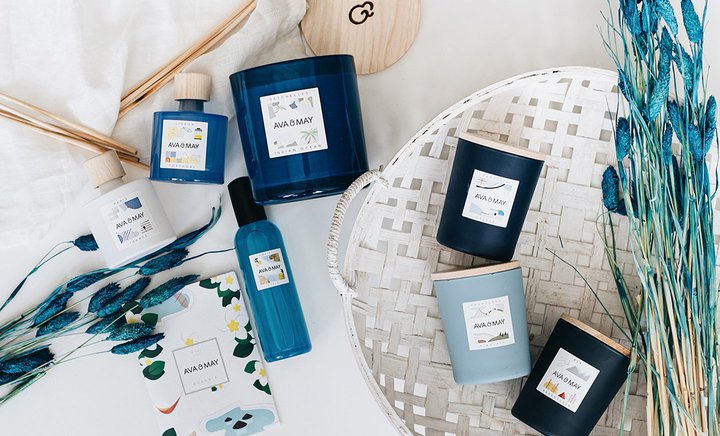 Consistent packaging design brings more to the lively story of AVA & MAY
Design-led brands are easy to spot because they are consistent - whether that's the logo, typography, or color palette. Consistency builds trust, and trust is what brings conversions.
Sufio can help merchants keep their brand identity consistent and build a better customer experience through their invoicing.
With Sufio's professionally designed templates, every invoice can be created uniquely by customizing colors and other elements based on the customer's needs.
For Sufio customer AVA & MAY, a high-quality fragrance and wellness company, it was so important that their invoices were part of their brand journey.
Sascha Dexler, one of the co-founders, said: "Most visitors come to our website right after they saw our products with an influencer or in any other kind of ad.
"This means that the exposure to our brand has usually been quite short and instantaneous, which makes a connecting brand journey on our website all the more important.
Another Sufio customer, Carly Low from the Fair + Square Soapery, says that Sufio allows her to reflect the strong brand identity from her website right through to the important documentation.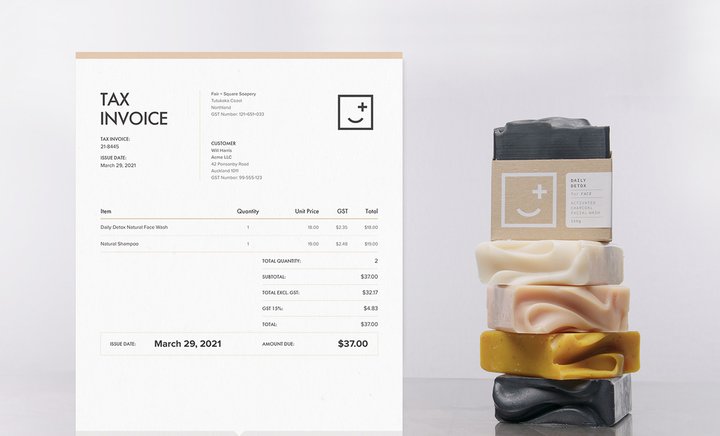 She added: "The branding needs to be consistent across all channels, and this includes the invoicing. Each little aspect of the business needs to be cohesive to build a strong brand identity. Plus, it really plays into my perfectionist OCD tendencies!
"A few of the features were not part of the Sufio templates, but the customer service is incredible, and the amazing staff helped me set up the invoice specific to my needs."
2. Brands that sell cross border
As invoices are legal documents, they must meet all the local compliance requirements.
Each country has its own unique set of tax compliance rules and regulations, which can be subject to change.
So, for merchants who sell to various countries, keeping on top of them can be pretty confusing unless they hire an accountant.
Sufio automatically creates invoices that are fully compliant with legislation in over 50 countries worldwide and have been professionally translated - making them the perfect solution for those selling internationally.
8JS, a fashion brand inspired by the world of motorsport, has been an international company since its creation in 2013, selling to markets in France, Switzerland, Germany, the UK, and the US.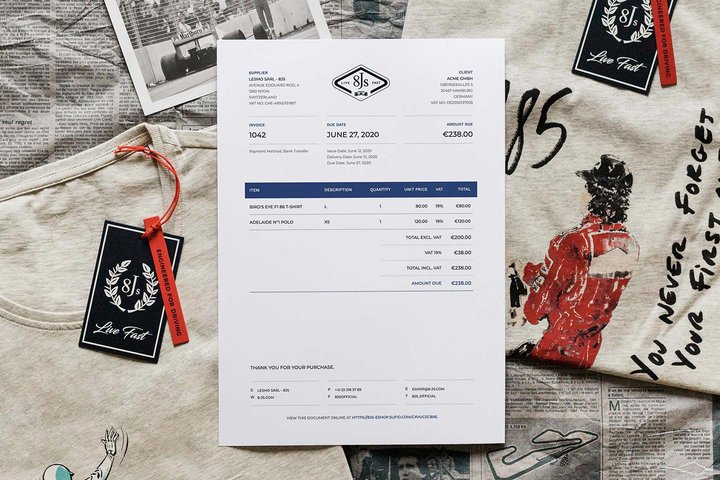 Sufio invoice that was specially adjusted to satisfy 8Js' requirements
Founder Sacha Prost told us in a previous interview that, as a small team, it was vital that they could automate their processes - and Sufio had been an important app for them to install from the outset.
He said: "I needed a very specific type of invoice and that was how I came across Sufio.
"We only need an invoice if it's outside of the EU - but the UK and the US are big markets for us so compliance is important."
3. Brands that sell high volume
Running an ecommerce business comes with a mountain of mundane tasks, and as the company gets bigger and the volume of orders increases, the list of duties does too.
For sole merchants and smaller teams, keeping on top of monotonous jobs can become quite overwhelming and often detracts from the joys of setting up their business in the first place.
This is where automation comes in. Automated systems can help merchants optimize their time better so they can concentrate on more important tasks.
Sufio is one such automation tool made to benefit store owners. It doesn't just create and send invoices automatically; it can also chase payments when they are overdue and help your clients avoid the risk of human error.
Vratislav Pecka, founder of PosterLad, started making posters as a side hobby and initially was able to manage orders manually.
But soon the business began to grow, so Vratislav decided to move to Shopify and installed Sufio, which meant he could spend less time fulfilling orders and more time on his artwork.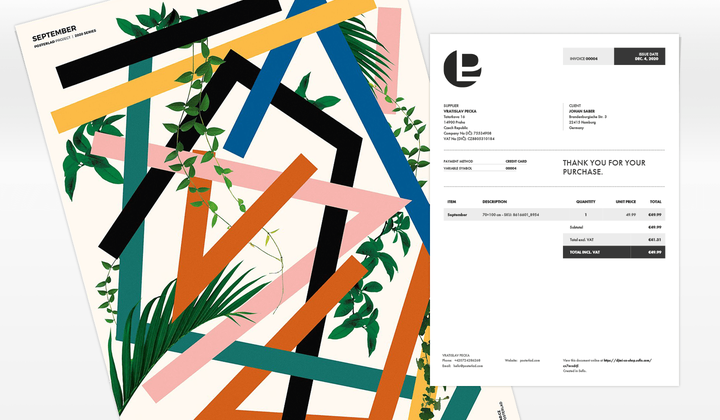 Sufio's strong automation abilities can be the final piece in the puzzle when it comes to selling high volume
He explained: "I had to make invoices for my customers manually. It was all very time-consuming. Nowadays, everything is being made automatically. I have a couple of orders a day and I can't imagine myself going to the print house and post office every day again!"
Conclusion
Ecommerce has never been more competitive, but Sufio is here to help your clients benefit in three different ways.
First of all, since Sufio templates were designed by professional print designers, your client's invoices will look polished and on-brand, boosting the customer experience and driving repeat business.
They will also be accurate and automatically delivered, meaning your client will have more time to get on with building a successful business.
Finally, Sufio can ensure their customers have everything to easily make their payment, which helps your client get paid faster.
If you're interested in finding out more about how Sufio might be able to help your clients, get in touch and book a demo with one of our friendly team members today!