Posterlad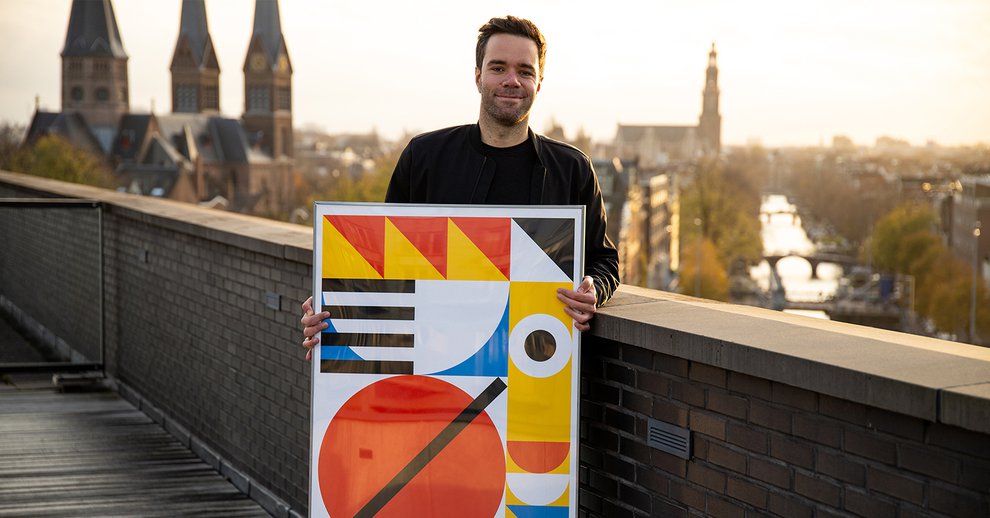 Hopping on his bike and heading to his co-working office space in Amsterdam, Vratislav Pecka still can't believe he gets paid for his hobby every day.
The 32-year-old first started designing posters as a fun side project, but four years later he now runs a successful online business and sells his designs worldwide.
Vratislav, who is originally from the Czech Republic, initially wanted to have a career in film, so studied animation and video editing.
To help pay for his studies, he decided to put some of his basic Photoshop skills to use and took on some graphic design clients in need of simple jobs such as websites, logos, and business cards.
"Eventually, I realized I enjoy graphic design so much more than making videos and after a while, I dropped the video editor career completely.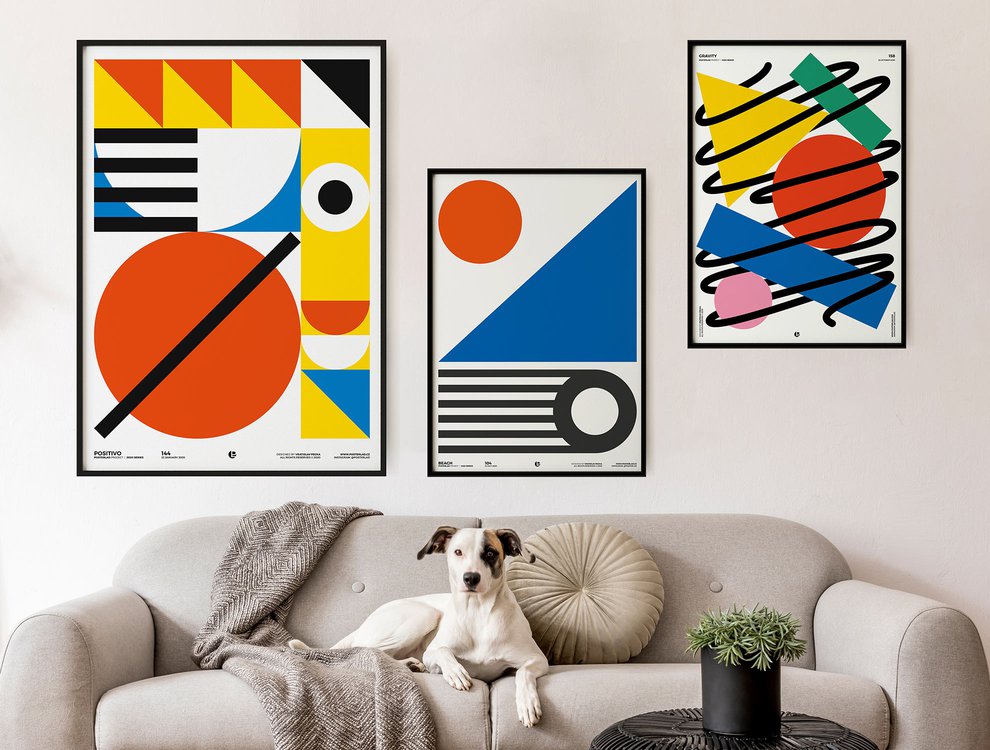 "After a couple of years of being a freelancer, I got gradually more and more fed up with the fact that all work I made was for clients and that there is nothing that I do just for fun.
"So I started making posters in 2016 as a side project."
He set up an Instagram account and shared pictures of his posters on there.
"I called it PosterLad because I made posters, and the nickname PosterBoy was taken," Vratislav admits.
He had no plans for the project - and it was purely something he did as a hobby at this stage.
But slowly, people started to show an interest in his work and began messaging him asking if they could buy some of his prints.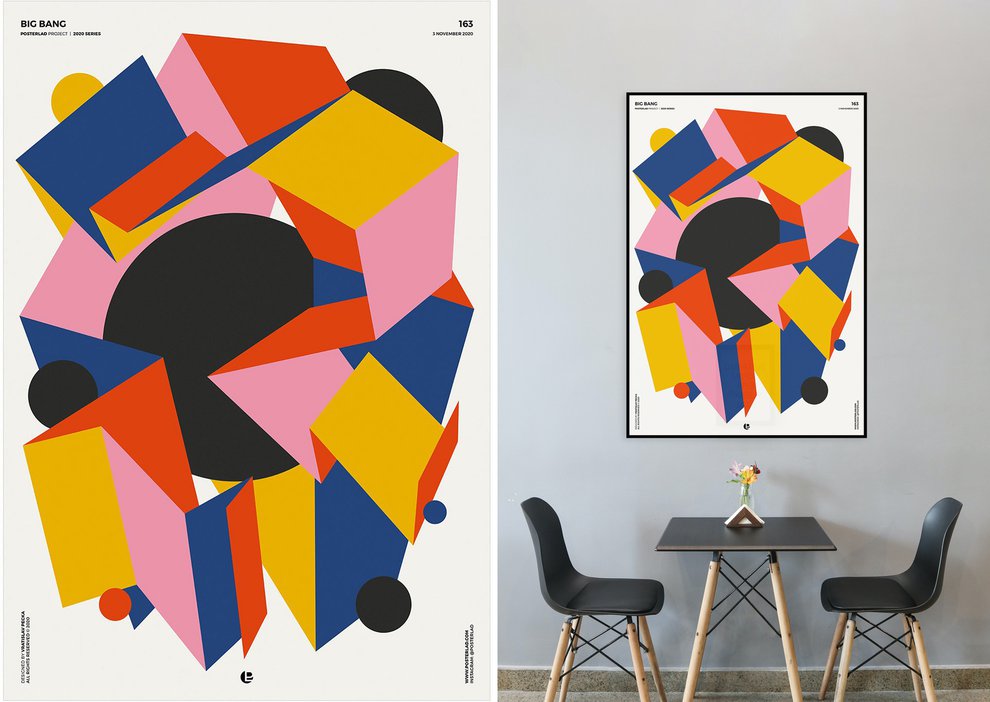 Vratislav said it was the motivation he needed and after six months he took part in the Czech Design Week in Prague, which only further boosted his profile.
Moving To Shopify
For a short time, he was able to manage the orders he was receiving manually, but it soon became clear he needed an online store.
"It was running for almost a year and a half, but by that time there were more and more orders and I started to feel I needed an upgrade to handle all those orders more easily," he said.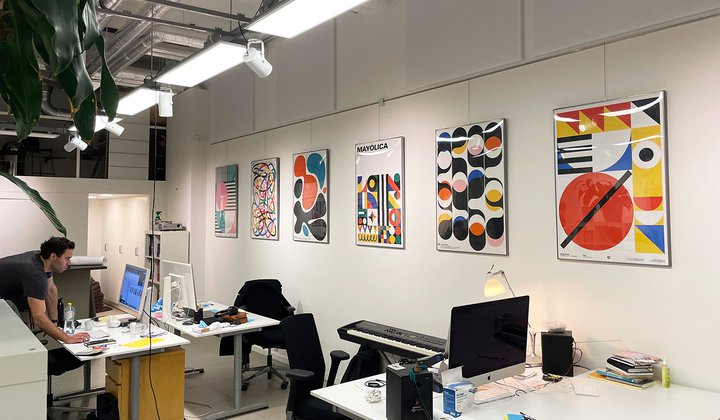 Co-working office space in Amsterdam © Sander Crombach
In September, Vratislav made the move to Shopify so that he could spend less time fulfilling orders and more time working on his designs.
He explained: "The biggest struggle was that I always had to send the print files to my local print house in Prague, pick it up, pack it and go to the post office and send it. It was such a waste of time looking at it from today's perspective.
"I had to make invoices for my customers manually. It was all very time-consuming. Nowadays, everything is being made automatically. I have a couple of orders a day and I can't imagine myself going to the print house and post office every day again!"
Impressively, he managed to create his Shopify store himself.
Vratislav said: "I watched hours of tutorials on how it should be done properly though. I have also bought an e-commerce marketing course to get better at selling stuff online."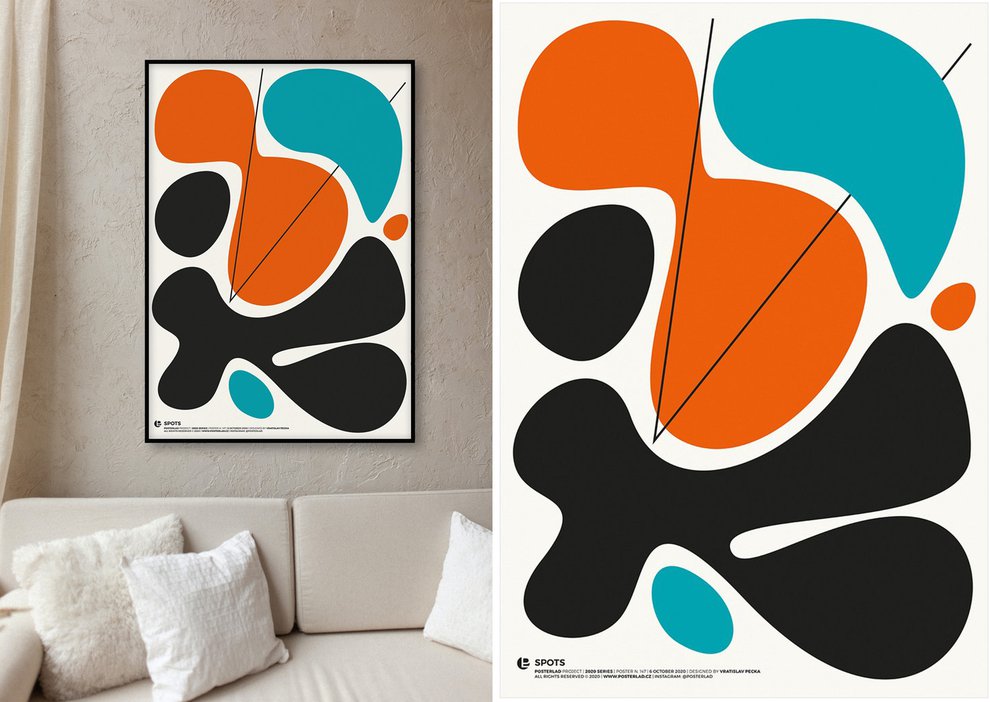 With customers as far as the USA, UK, Italy, and France, Vratislav said that being able to automate his processes has made fulfillment much easier.
He said: "I am using the Printful app to print and ship the posters. The quality of the product is absolutely amazing. I am very happy with them.
"I am also using Sufio for managing invoices. Thanks to these two apps the process of ordering a poster is fully automated."
When it comes to marketing, Vratislav's best tool is his original platform - Instagram - where he has an incredible 77,000 followers.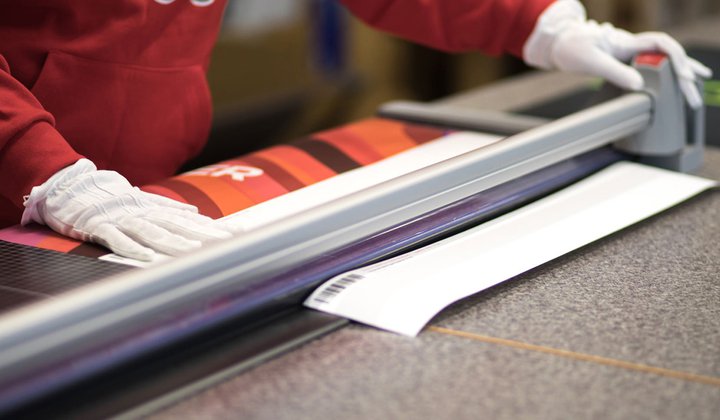 All posters are giclée-printed on a premium matte, durable and acid free paper at Printful
He plans to start a newsletter for his loyal customers soon but to continue to attract new business, he has teamed up with some online marketing experts to help PosterLad grow.
Importance of Branding
Another important part of the marketing process, which can often be overlooked, is the company's branding.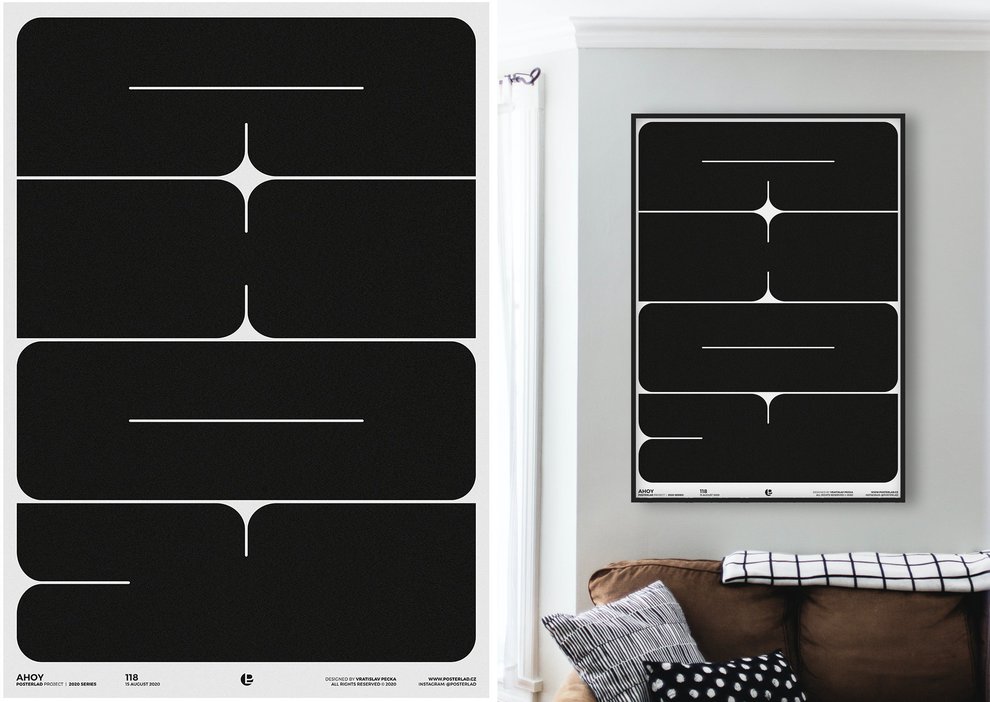 For Vratislav, that meant being minimalist and letting the posters speak for themselves.
"That is why all elements are black and white. And only the posters are bringing color to its overall look," he explained.
He was also keen to ensure this minimal design was something he could deliver across all elements of his business, right down to the invoices.
"It helps the brand to feel coherent with the website and other materials."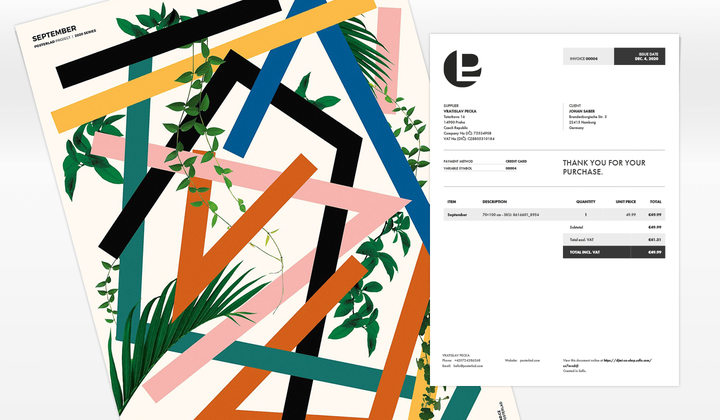 Vratislav is using Sufio for managing invoices
While it's been a tough year for many businesses, Vratislav was among those who were incredibly fortunate to be able to grow his company during the pandemic.
He said: "The first Covid-19 wave changed my business for the better a lot. I got much less work from my clients as they were struggling themselves, so all of a sudden I had more time to focus on growing my poster business.
"I also think that since people spend more time at home at the moment, they also think more about the decoration of their place and hence buying more wall decor."
What Does The Future Look Like?
Turning to the future, Vratislav hopes to continue his passion project from his beautiful office in Amsterdam where he can sit and watch the boats passing on the canal.
He said: "I will keep doing what I am doing. But I will try new things, new techniques. To keep things fresh.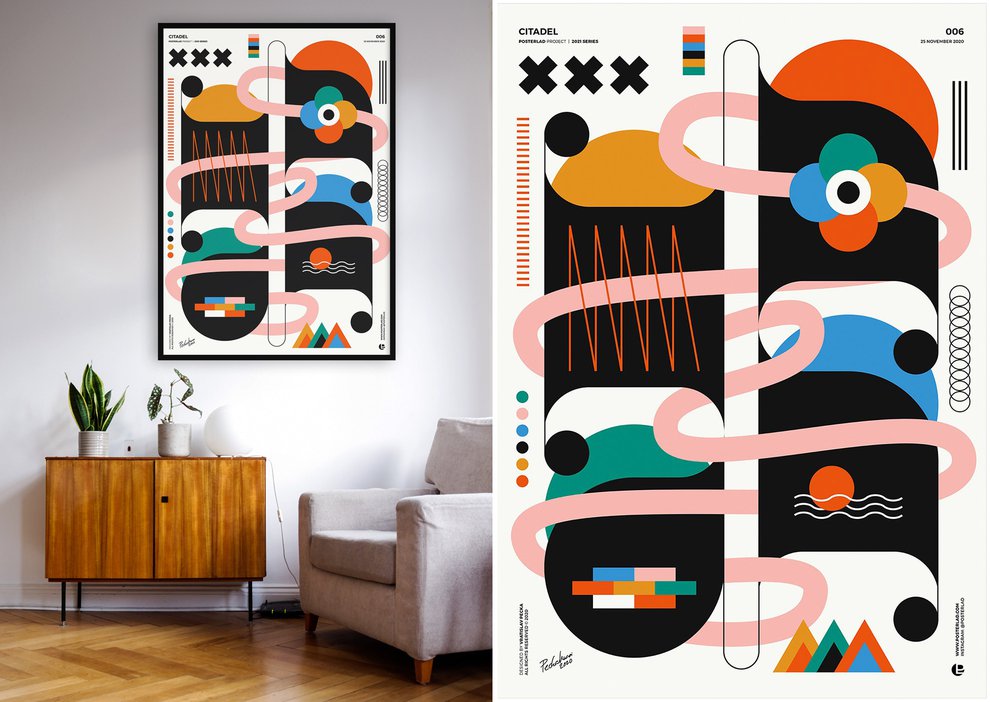 "It has proven to me in the past that if I show up every day, do my best to make the best possible poster at that moment, I will eventually get better at it and will constantly evolve.
"And thanks to that I will possibly have more collaboration opportunities, more posters sales, and a more interesting life in general."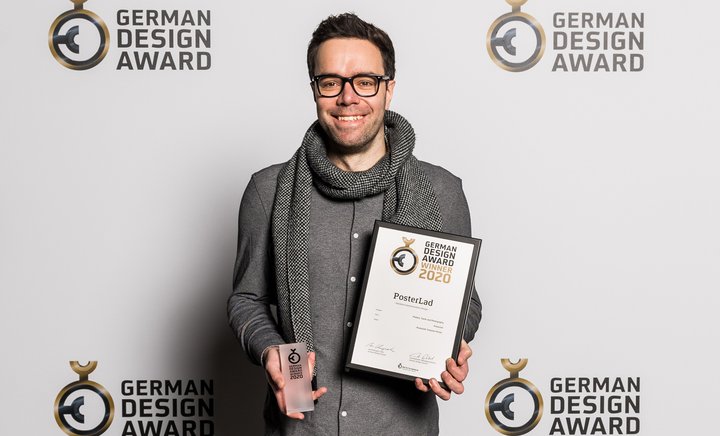 For anyone looking to turn their hobby into something more, Vratislav has offered his words of advice.
He says: "Do your best to spend the most time working on the product, not doing the admin. And learn. Learn a lot. I still feel like I know 10% of what I should know to be truly successful with my thing."
Featured photo by Sander Crombach