How To Reduce Shipping Costs for Small Businesses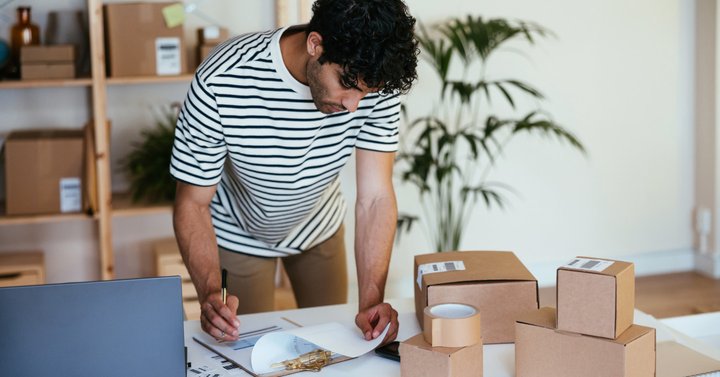 As an ecommerce company, you'll know that shipping is one of the most business-critical aspects you have to manage.
It's arguably one of the most challenging elements, too, as you can never settle for less than the best if you want to keep your customers satisfied.
But the cost of shipping isn't cheap.
Carriers increase their rates every year, and now that more brands see the benefits of ecommerce, they're moving their businesses online—making it even harder to compete.
On top of that, some carriers are happy to give bigger companies better shipping discounts meaning they can offer faster free shipping to customers, which is incredibly expensive to replicate if you're a small business.
However, there are ways to save. This article will give you a few ideas for reducing your shipping costs so you can invest more in other parts of your business.
1. Reduce package weight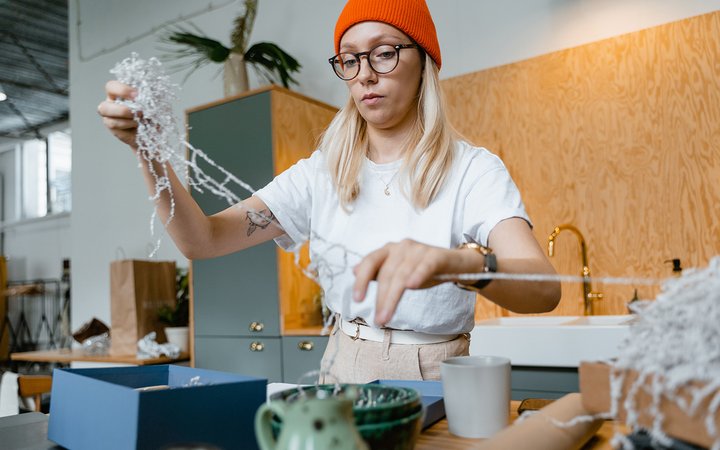 The heavier the package, the more expensive the shipping will be, so it goes without saying that you will save on the costs by making things a little lighter.
It may feel like you're only saving a few pennies per package, but that will all add up over time (and volume) and eventually make a huge difference.
Try to use lightweight packaging materials where you can—for example, bubble wrap, air pillows, foam inserts, crinkle cut paper, polystyrene chips, and so on.
Some are heavier than others, so experiment with what works best for your packages, and remember, the aim is to keep items packed tight to lower their weight.
Another option to consider is custom packaging. You may think this actually sounds more expensive, but if you have a container that better matches the shape and size of your items, you will need less material.
It works especially well if you have a product that you know sells in high volume. Otherwise, you really need to weigh up whether the expense of producing a custom package is worth it.
2. Use flat-rate shipping when possible
Flat-rate shipping means the cost is a single rate, regardless of the weight, shape, or size of the item being sent. Some carriers will also offer to charge a flat rate irrespective of the destination.
It is also generally exempt from peak season surcharges, making it an affordable option during the holiday season.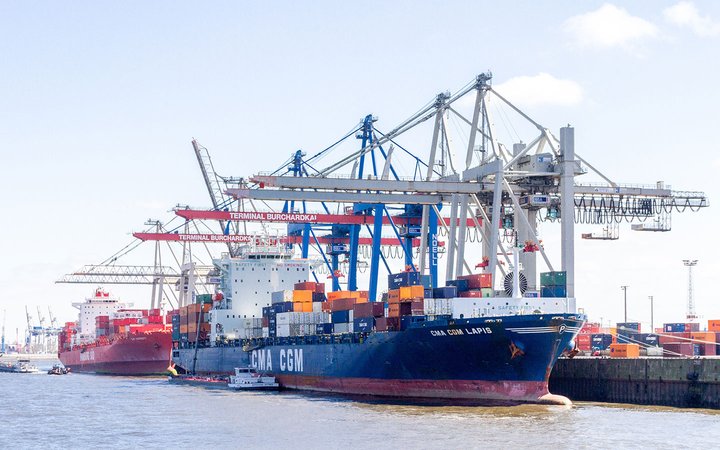 This method is popular for merchants looking to simplify their shipping strategy and fulfillment process, but that doesn't mean it's a one-size-fits-all solution for every ecommerce business.
Flat-rate shipping could be a huge money saver if you're shipping heavy items over long distances.
Another plus is that the costs are predictable, so if you plan to ship 10 items within the specified weight range, you know how much it will cost in advance.
On the other hand, if you send lightweight packages less consistently and possibly over short-haul journeys, it's likely to work out more costly.
3. Pick the right-size packaging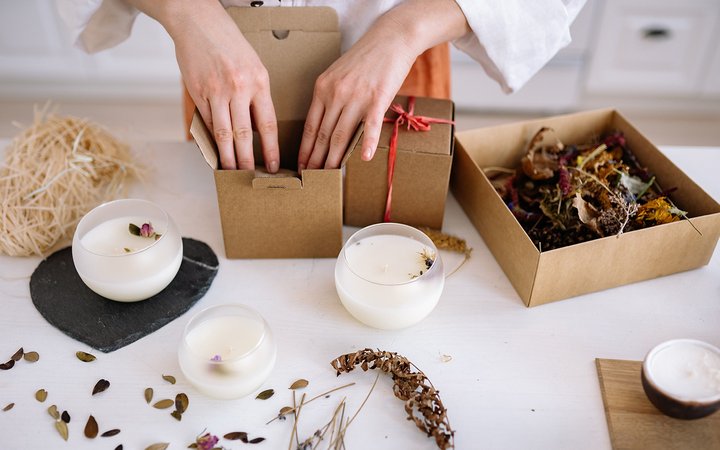 If you decide flat-rate shipping isn't for you, it's important to remember that the larger and heavier packages will be driving up your costs.
Any extra space inside packages can end up being expensive as you have to pad them out with materials to ensure your products arrive undamaged. This can also make them heavier.
Packages are priced based on their dimensions, so it will cost more to send if the box is far bigger than you need.
Avoid paying to ship more air than necessary by choosing the right-size packaging for the item being mailed in the first place.
Where possible, get rid of boxes entirely. If you send smaller, less fragile items such as clothing, you may consider switching to a poly mailer or a padded envelope instead.
4. Check out offers from platforms you sell on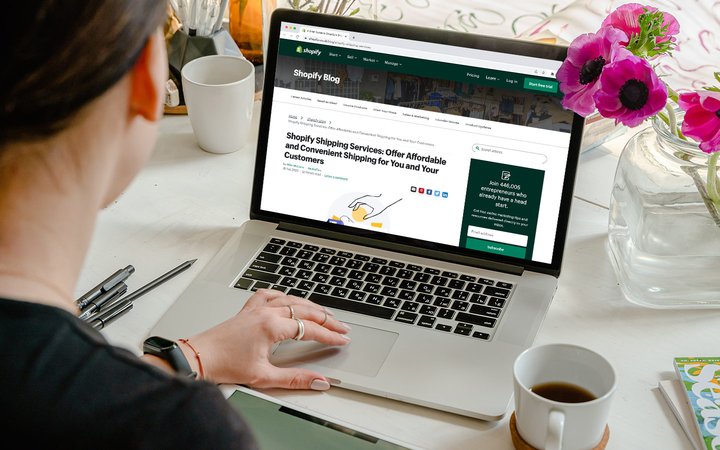 Many ecommerce platforms or marketplaces offer their own discount shipping services or programs.
They may include features that provide real-time carrier rates, shipping apps, various built-in features, or integrations with fulfillment software that can provide you with better rates and services.
Shopify Shipping allows merchants to save up to 88% on shipping costs in the US with pre-negotiated discounts through carriers including USPS, UPS, DHL Express, Canada Post, and Sendle.
There are also multiple classes of mailing available with each carrier, so you can offer international shipping, overnight delivery, and more.
Something else to consider is shipping software that integrates with the ecommerce platform you use, as many of these apps offer discounts with some of the major carriers.
5. Negotiate shipping rates with carriers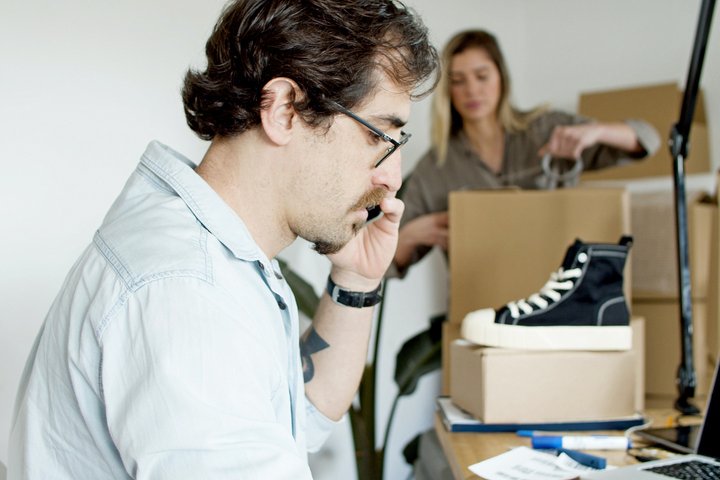 Giant retailers may be entitled to discounted shipping rates due to huge shipping volumes, but that doesn't mean you can't try to negotiate for lower rates as a small business.
As with anything you do in savvy business practice, always shop around and get quotes from multiple companies.
Compare prices and when one carrier makes an offer, take it to their competitor as leverage to help your negotiations.
If you expect your orders to increase in the coming months, it may even be possible to share your sales projections as a wager with different shipping companies.
Be mindful that whatever you negotiate doesn't impact on service—a lower shipping cost can often result in unwelcome payoffs, such as extended delivery times, which could have a knock-on effect on your customer's brand experience.
6. Offer local delivery or pickup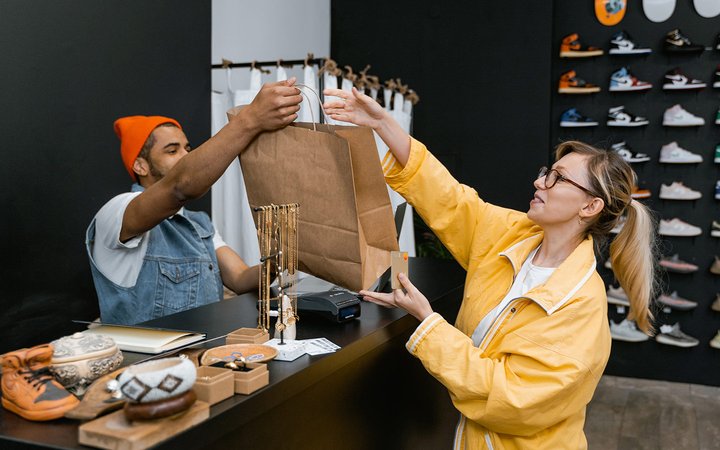 It may sound extreme, but one way to reduce shipping costs is to not use a carrier at all.
Many places shut down during the Covid-19 pandemic, forcing people to shop in local, independent businesses.
It became a popular method to ensure customers could still receive their goods, and there's no reason why this trend shouldn't continue.
Local delivery allows customers to buy products online, but instead of having them delivered by a third-party carrier, they are delivered to their homes by you.
Alternatively, if you have a brick and mortar presence, they can collect directly from the store, saving you on fuel, time, and vehicle running.
Better yet, it's a way to connect with your local community and improve customer experience, which ultimately helps build customer loyalty.
Ship smarter
Shipping isn't cheap, and with carriers increasing their rates every year, it's important to know how to transport orders without affecting margins.
Your shipping strategy can be a huge part of running an ecommerce business, which means that other aspects can feel time-consuming and trivial.
If invoicing is one of those tasks you fear can end up forgotten until the last moment, then worry no longer.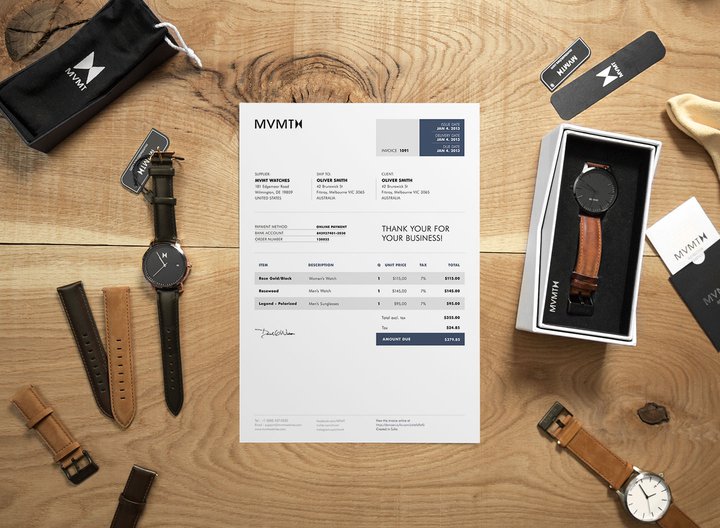 Choose one of our brand-focused invoice templates and impress your customers!
Sufio automatically creates invoices for every order in your store, giving you the time to focus on other parts of your business—such as shipping.
Plus, Sufio helps you get paid faster by allowing your customers to pay their invoices online. Why not try a 14-day free trial today?