What is Curbside Pick Up and Why Offer It To Your Customers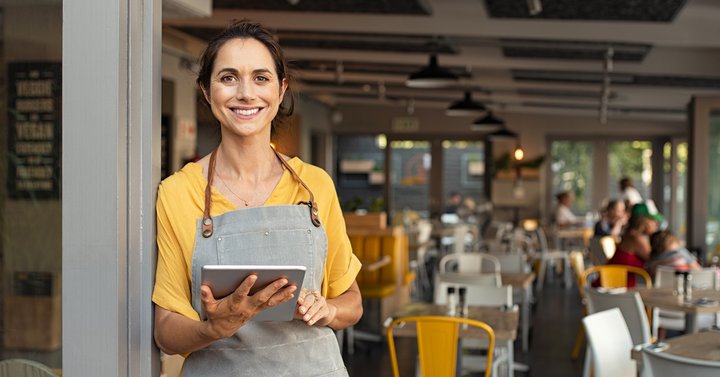 With people having to socially distance, store owners have had to find new ways to keep business going during the coronavirus pandemic.
Many have turned to store or curbside pick up to offer their customers a safe option when collecting their orders.
For most, this is a totally new way of operating - and some retailers weren't even set up for online orders before Covid forced people into lockdown.
As many countries were told their physical stores would have to close indefinitely, merchants began looking for tools and platforms that could help them to continue trading quickly and efficiently.
This article will take a look at one of the great options that has allowed thousands of Shopify stores to keep offering their customers great service; curbside pickup.
What is curbside pickup?
Curbside pickup is a service which allows customers to collect their order from a convenient location, rather than having the item shipped to their home.
It can be as simple as the name describes – a pick up from the curb outside your store – or somewhere else, like your warehouse.
It may sound pretty innovative, especially in these times when we're all being asked to keep our distance. But it's actually not a new concept at all.
Drive-in restaurants with carhops, where staff bring out food to the comfort of your car, first appeared back in 1921.
Almost 100 years on, consumers have only continued to demand more convenient services, with plenty of big-name chains rolling out pick up delivery services over the past decade.
Walmart initially piloted its free pickup service in Denver in 2013, enabling customers to order groceries online and pick them up at their local store without leaving their cars.
But outside of the larger retailers, uptake of this convenient and flexible option for customers by smaller businesses has been gradual.
How does curbside pick up work?
You might already be familiar with 'buy online, pick-up in store' (BOPIS) – sometimes referred to as "click and collect".
Well, curbside pick up works in a really similar way.
First, your customer places their order through your online store, as well as where and when they'd like to pick it up.
They also have the option to pay online in advance, with their chosen payment method.
Their order details will then be sent to you, the merchant, to prepare it and let them know it's ready for collection. At this stage, you can also send any extra information, such as a number to call when they arrive.
The customer then arrives to collect their order. You may opt to have staff on hand at the curbside to put it directly in their car, or they can collect it from the store if they prefer.
And it's as simple as that!
Why offer it to your customers?
In these times, it's clear to see why curbside pick up is a much safer option for customers as it limits their contact with someone from outside their household.
But pandemic aside, it was already becoming an increasingly popular trend for people for a number of reasons.
1. It's quicker
With more choice, easier access to information, and less incentive to be loyal, today's customers are becoming increasingly demanding.
It started with 24-hour shipping to same-day delivery, but now consumers want their items in their hands almost as fast as they checked out online.
Curbside delivery means they can get their goods quicker.
2. Guaranteed delivery
Some customers don't mind whether they get their order the next day, or the next month – they just want to make sure they get it!
For those who work long hours or live in apartments, they can easily miss the delivery guy and be stuck trying to rearrange shipping or having to go out of their way to collect it.
But curbside pick up allows them to collect their order on their timescale.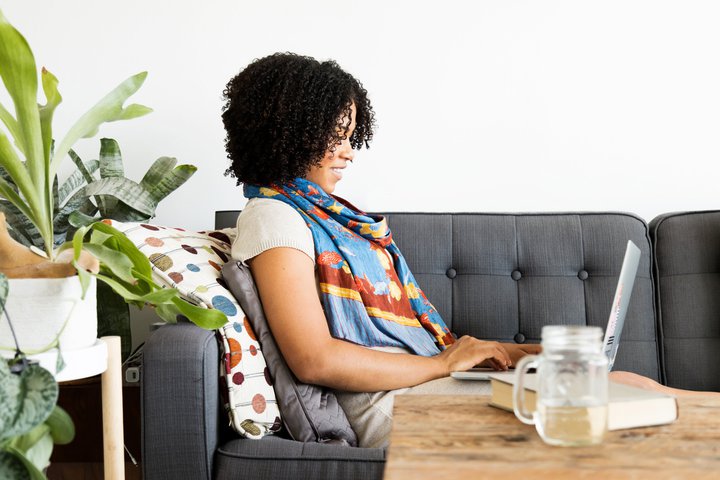 3. Less stressful
With everyone leading much busier lives these days, customers don't have time to stand around browsing, or worse, waiting in line.
But with allocated time slots for collection and the ability to get their hands on their order quickly and easily, it can ultimately make their customer experience less stressful. The purchase can be seamlessly slotted into their busy schedule.
Plus, for those who are less mobile such as people with disabilities or the elderly, the option to have a staff member place straight into their vehicle for them could be life-changing.
4. Customer satisfaction
Occasionally, merchandise can get damaged in transit between a warehouse and the customer's delivery address.
But curbside pickup minimizes any potential breakages before the customer receives the goods.
It also gives them the chance to visually check their order and confirm they are happy with it before driving away.
A survey conducted by Retail Touch Points found that 79% of people would not purchase from a retailer again after receiving damaged goods.
So, fixing any problems there and then can make for a better customer experience and reduce the risk of receiving a negative review before you've had the chance to mitigate.
Happy customers also more likely to come back again (and tell their friends) so in turn it could drive future online sales.
5. Save on shipping fees
A bonus for both you and your customer is that it curbside pick up costs less to ship, while you might also save on the cost of packaging.
And as we mentioned earlier, the chance to ensure the customer is happy before they leave could reduce any future return shipping fees.
6. Minimize social interactions
It's probably more relevant during a pandemic, but even so, some people just feel more safe and secure in their vehicle.
Curbside pick up minimizes person to person interactions, without affecting the convenience of flexibility for the customer.
Over 90% of those who have tried it said curbside pickup was convenient, according to the National Retail Federation's Spring 2020 Consumer View survey.
Will it last beyond the pandemic?
To get an insight into what curbside pick up might look like post the pandemic, we spoke to Jonathan Roque, Digital Marketing and Social Media Strategist at Zapiet - the most popular store pickup + delivery app for Shopify stores.
Zapiet, founded by Andrew Cargill in 2015, hit their growth target for the year in just two weeks during the Covid-19 outbreak, leaving Jonathan and the team astounded.
He recalled: "When it first happened, our founder Andy asked me to go into our analytics and see where all the traffic is coming from. I was like we don't have any ads running, this is crazy they all came through our website. So it was very organic, and it makes sense now looking back, but at the time I was like 'wait, what's going on?'"
So, it seems most merchants came across Zapiet as they frantically looked for ways to keep running. But while the team saw demand for their app grow exponentially, it also meant their support side of things became overwhelming.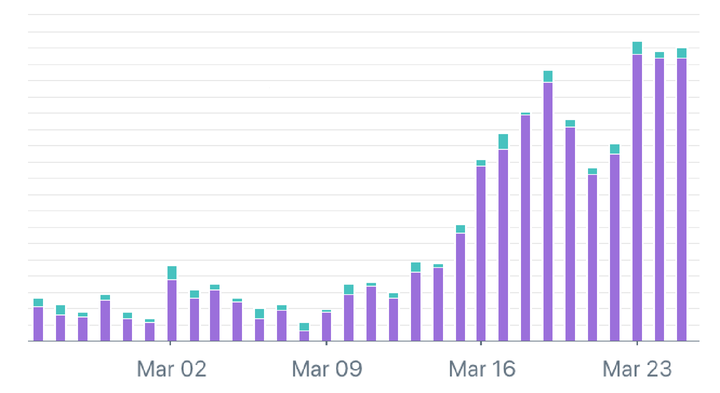 Zapiet's installs in the few weeks before many countries went into coronavirus lockdown
"We definitely did have to readjust everything, just from the marketing side, we had all these plans but my focus shifted to 'let's help our support team members'," Jonathan says.
"It was exciting in a way. We knew our app helped merchants, but it really reinforced that, wow, our app really is helping merchants stay open when the physical store has to shut down."
Take one store, who Jonathan spoke to recently after installing Zapiet. They were actually using a phone system that was 43 years old to take orders up until the pandemic.
"People who wanted to place an order had to call the phone number," he tells us. "So when all of this happened they started using the app and it transformed everything."
"They are now able to take more orders online than over a telephone, and so we were able to provide that service to customers and get more orders out of the window. It makes you wonder why people didn't want to switch over, but this forced them to. And for the people that did it, it's reinforced their decision that like 'oh we made a good choice'."
For stores like this, it just goes to show that stepping into a digital world can really revolutionize business. But what about post-pandemic?
Jonathan has spoken with merchants that have been allowed to reopen their physical stores, but have reported that "people are not too comfortable coming into the store, they have to have masks on, they just want to come in and pick it up at the curbside, or they want us to deliver it to them."
Reflecting on this, he anticipates that customers will continue to use curbside pick up, whether it's Zapiet or another app such as Shopify Local Delivery.
"So I definitely do see this being a permanent solution for business. I think whereas before customers were exploring it, and asking themselves if they should provide these services or even have an online store, it kind of forced them to, and I think it made them see the efficiency of how their store can operate beyond the pandemic."
Jonathan added: "We understand that eventually, these services will either be permanent for their business or they were just to keep them afloat, so our whole goal is we're here either way - whether it's permanently or whether it's a short-term solution."
New offerings
It's pretty clear that retail will never be exactly the same as it was before coronavirus, forcing merchants to rethink their strategy in order to continue business.
As we continue to live through these uncertain times and with the threat of a second wave of coronavirus, it's not too late to set up curbside pickup (if you haven't already) for your business.
It will ensure you can still operate safely, giving staff and customers peace of mind.
Plus, our easy integration between Sufio and Zapiet: Store Pickup + Delivery will allow you to pivot into different ways of pick ups and deliveries whilst automatically pulling all the important information on your beautifully designed invoices and delivery notes from Sufio.
So, assess your processes and work out if curbside pick up is right for you.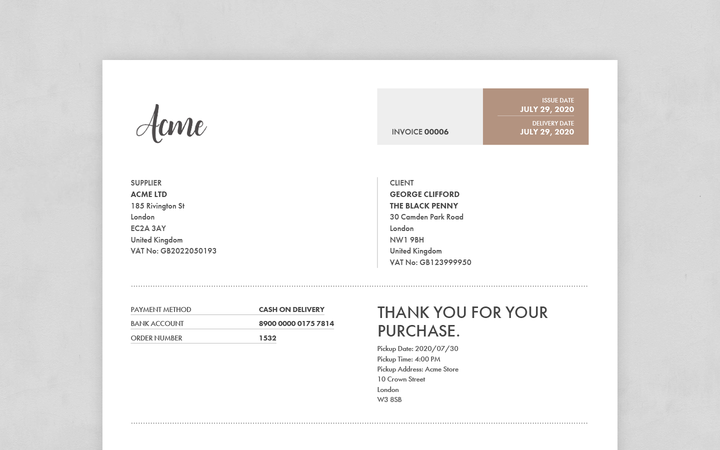 Pickup details can be automatically included on Sufio invoices and delivery notes