How to Identify the Next Market for your Shopify Store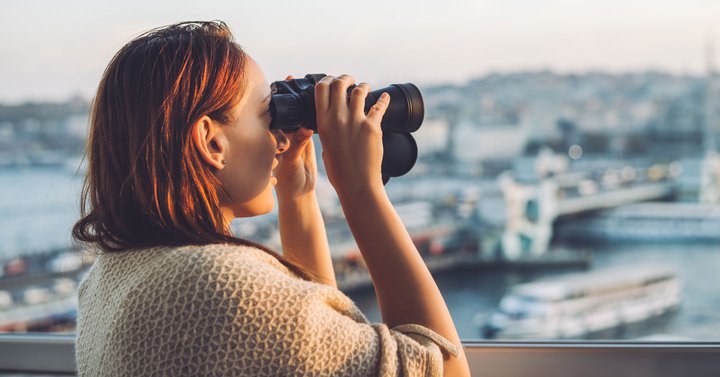 The expansion (and opportunity) of cross-border ecommerce has never been greater.
In 2017, European cross-border sales surged by 11%, leading to a turnover of €534 billion. Figures continue to climb, with upwards of $600 billion brought in for 2020.
As an online brand, how can you best plan your expansion into new international markets? What are the best tips for a successful strategy?
In this article, we'll share some insider tips and practical advice to follow to help sure you get it right.
If you have no brand awareness in the target region, you'll need to spend significantly on marketing to build inertia. Instead find regions where you have traction so that marketing spend augments and boosts your presence in that market, leading to faster ROI. Having some latent interest will help especially if there is incumbent competition.
You can handle distribution from your domestic center to begin with. Yes, it's more expensive (and don't forget about returns) but you can gauge interest in the market before optimizing. Once you have the volume, look at local fulfillment centers.
Make sure you seek legal advice on tax and duties and any other local legislation such as GDPR and CCPA. These are data protection laws for European and Californian residents, respectively.
What are the technical considerations that you should factor in with regard to setting up sales and your store?
Ideally, you want to be able to sell in the currency of the target market. Not just display it, but actually process the transaction in that currency. Otherwise, the customer will bear the FX cost.
Again, ideally, you want to sell in the local language of new international markets. Website translation is still technically fiddly and the translations themselves are a challenge. You can't automate this. In fact, you need someone that can capture your tone of voice in a foreign language as well as translate, so you need someone specialist.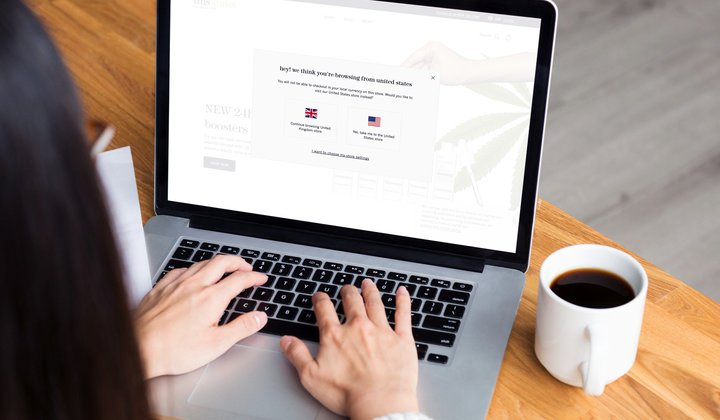 Your website should make an informed guess on a customer's location by their IP address
Once you have those sorted, you need to ensure that customers are getting routed to the correct store. Your website should make an informed guess on a customer's location by their IP address. If they're not on the correct local store, a pop-up should suggest that they shop on your localized site for their region.
You can find out more about how to succeed at international e-commerce on Shopify here.
Thanks Alex! Finally, any examples of clients WMW has helped make this smooth transition?
We built a headless Shopify store for Paul Valentine that is localized in 10+ languages and in 20+ currencies. Each locality has its own subdomain and customers are directed to the right one as described above. Of course, customers can also choose a site they want to go to.
With this type of architecture, it's easy to launch into new markets. Contentful is where the content editors input the new translations, then a new store just needs configuring to use those alongside the right currency. The system does the rest. This makes international expansion a breeze when it comes to the website.
Lived Experience: Selka
Often it's the "pull" of an opportunity that will lead brands to broaden their horizons. Let's also take a look at some of the "push" factors that might be driving expansion into new markets…
Sufio customers, Selka, sell beautifully designed public space furniture, of the highest quality. However, after Covid-19 hit Finland, their sales of contract furnishing fell 70% in just couple of weeks.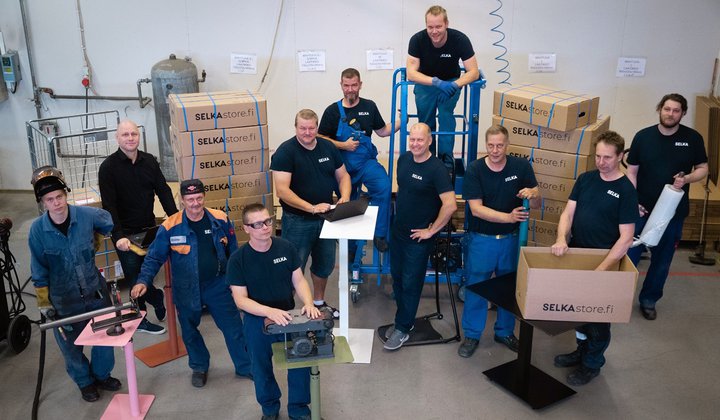 Selka Team
Fortunately, a friend of the business had requested a small height adjustable table for his own use (as the pandemic forced him to work from home) just few weeks earlier.
Selka saw this request as a great opportunity. In their own words, it was a "do or die" decision, working fast to take a fresh product to several international markets.
Not only did this mean selling to multiple new markets, it also necessitated a switch to B2C sales – and this was a first for Selka. They also had no internal marketing capacity, and no one on their staff with experience in creating a web store that could handle these new cross-border demands.
But as luck would have it Janne (who had made the original request for the home working desk) had exactly the ecommerce experience they were looking for.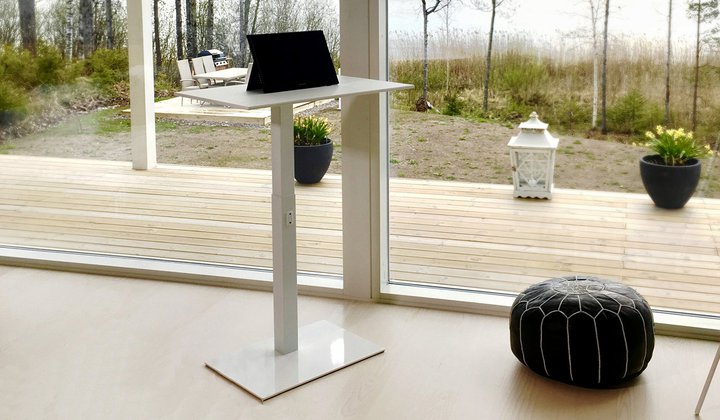 Beautifully-designed tables by Selka
Everything was new, but Janne and Selka found a fantastic way of working together.
"We got great advice from Sufio, Facebook, Google teams, and implemented a really fast development model – 'Guess most likely successful scenario, implement it quickly, test how it works, develop it further.'"
Within 9 months they had created their prototype, developed their new product, set up the web store and started selling to 26 international markets.
Their biggest challenges (and something for all brands to consider when expanding into new regions!) included their architecture plan – for example how to set up a web store selling both B2B (VAT 0%) and B2C to multiple countries with different VAT%.
They also needed to put careful thought into the shipping logistics that come with reaching customers in new countries, considering what was needed to be able to ship within EU, non-EU countries in Europe (customs) and now finally, as they reach new markets, globally (US and Asia.)
Their advice when branching out in this fashion;
New Market Check List
1. Identify Your New Markets
While your own business sense will often automatically alert you to an exciting opportunity, as in the case of Selka, it pays to do some background checks.
Take time to explore local interest in the types of product that you offer. Google Trends can give some great insight here – use it as starting point to figure out your viability. Check for sustained and increasing interest, and study any seasonal shift or impact.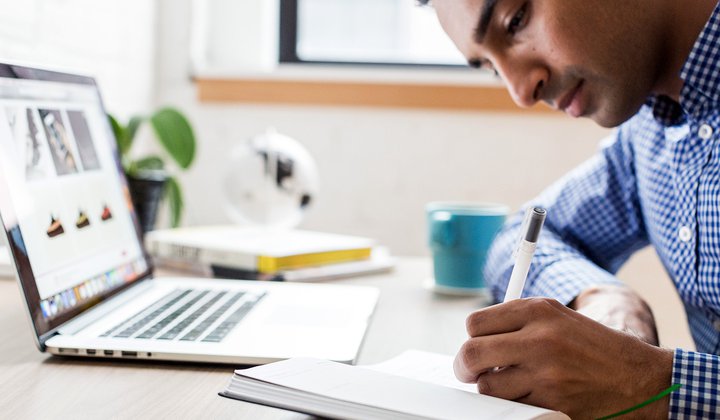 Take some time to do some background checks
The Google Search Console can also be used to obtain a performance report, which you then be segmented by country, helping you focus on your new areas of interest.
Within Google Analytics you can also check your Audience reports, digging down into geographic location to see where you're already generating interest.
2. Set Your Goals
As with any new business venture, when selecting a new market to expand into, it's important to set your expectations and targets in advance.
Setting realistic targets for your new market sales is an essential consideration when it comes to the strain that expanding may place on other areas of your business.
From more complex shipping arrangements, greater marketing requirements and more complex ecommerce configurations, each new country that you actively target will ask more of your team.
By setting some goals and projecting the impact (both positive and negative) you can allocate resources effectively and ensure that your established core markets are not affected by your decision to explore new horizons.
3. Consider Ecommerce Configurations
When scoping out new markets, it's important to factor in the demands they will place upon the infrastructure of your existing ecommerce set up.
Of course the "right" decisions will vary from business to business, but it pays to put careful thought into the way you will structure your store.
This was a big consideration for Selka for example, who needed to decide between focusing on a single store, a handful aimed at specific markets, or a standalone for each country that they hoped to sell to.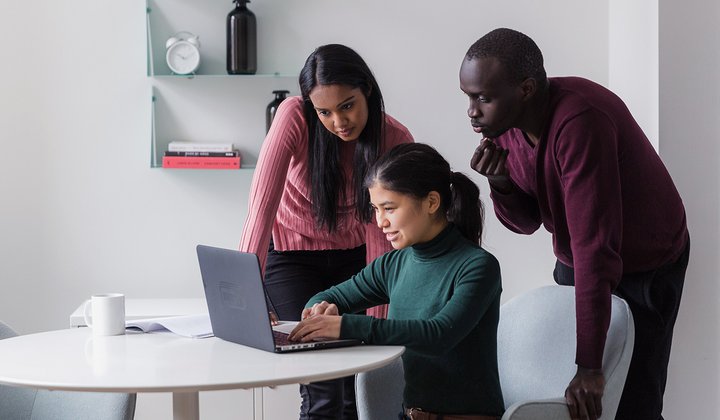 Another consideration, as you set new international markets in your sights, will be how to manage content in a single location to enable it to be pushed to multiple stores.
Finally, look at local preferences. What currency will your new market be happy to pay in? And will a store in anything other than their native language be successful?
4. Keep It Compliant
Selling to a new international market also means a fresh set of compliance considerations.
Do some due diligence with regard to any restrictions or tariffs that may impact your choice of market, and decide how heavily these should weigh on your decision to choose expansion in a new country.
You should also take care to ensure you're confident in the requirements for VAT and other paperwork associated with cross-border selling.
Sufio can offer help here, with expert tax settings advice for your Shopify store. Beyond that, you can ensure your invoicing is fully compliant with local regulations, with each invoice expertly translated in over 30 languages.
5. Set up shipping
Every new market will be different, but you'll need to put thought into the most efficient and economical set up for getting your products safely into the hands of your customers.
A large part of this will be dependant on volume. Look at your projections to decide whether local storage and shipment makes sense, or if you can handle the extra work and expense that may come as the result of handling all shipping from a single source.
You'll also need to make decisions about how any necessary import duties are handled. Will these be covered by your business or handed on to your customer?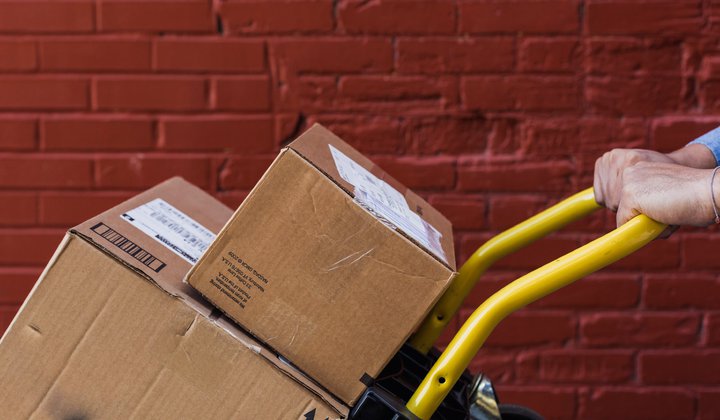 To set up good shipping experience, look at your projections
Whether you opt for Delivery Duty Paid (DDP - the seller pays the import costs) or Delivered At Place (DAP - the obligation for payment lies with the customer,) it's important to make sure that your web store's terms and conditions are updated to reflect this choice.
6. Get expert help
Finally, when traveling to new markets – don't go alone! As We Make Websites (who specialize in Shopify Plus builds for international brands) demonstrate, there's huge value in leaning on the experience of others who've walked these roads with many other merchants that came before you.
From assistance with better customer communication (we love and integrate with Spently) through to currency conversion (Coin and CurrencyConverter+ are great choices) and store translation (for example by Weglot), there are many third party apps that can help you with expert advice when it comes to making your expansion into new international markets a success.