How to Start an Ecommerce Business with No Money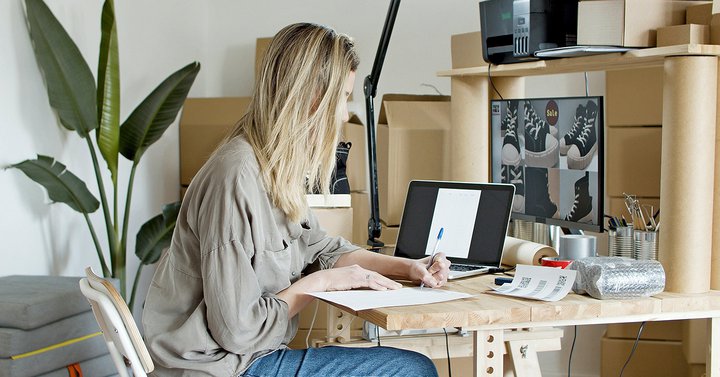 Starting a business has never been easier as the internet has truly leveled the playing field for the next generation of budding entrepreneurs.
Unlike traditional brick-and-mortar models, the benefit of ecommerce is that it allows you to get up and running with next to no money.
You just have to be willing to put in the hard work and creative thinking to be successful and have longevity—ecommerce success is not something that happens automatically.
This article will explore the different types of online businesses you can start on a shoestring budget…
Dropshipping
Dropshipping is a type of retail fulfillment whereby the store doesn't keep the products it sells in stock. Instead, the goods are delivered directly from the wholesaler or manufacturer for the customer.
It's a great business model if you're only just starting out in ecommerce as it is so accessible.
Unlike traditional retailers, you don't have to invest a lot of money buying inventory upfront, especially if you aren't sure it will sell.
Likewise, you don't have the inconvenience of having to try and store that stock somewhere—or even the packing and shipping, which is all taken care of.
Another big advantage is that your overheads are low since you don't have to worry about leasing commercial space, managing a warehouse, hiring employees, or dealing with a large payroll.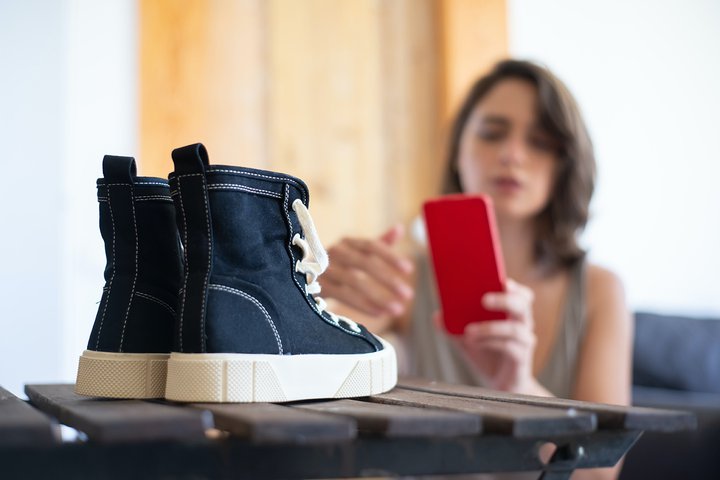 Consider taking your own product photos even if you're not making the items yourself—odds are they'll be far more appealing than the ones provided by the manufacturer.
There are some downsides, though. As you might imagine, all of these benefits make dropshipping very appealing, which has resulted in it becoming quite a competitive market.
With so many stores competing for business, prices end up being dropped very low in an attempt to attract customers. That means that it can take a long time to grow revenue and generate a substantial income.
Another negative is that it can be easy to end up being blamed for issues that were technically the supplier's mistake, such as missing items, shipping problems, and damaged packaging. Ultimately your business' reputation can suffer as a consequence.
Blogging
It might not initially seem like an ecommerce business, but blogging can be a great way to start making money, especially if you're passionate about a particular subject or interest.
Most blogging sites are free to set up, such as WordPress, Blogger, or Wix, but don't rule out platforms like Instagram, YouTube, and TikTok, where content creators earn millions of dollars a year.
If you don't consider yourself a great writer, fear not. Being a blogger nowadays doesn't necessarily mean it's all about writing. Creating engaging content can be whatever you want it to be, whether posting outfit photos or funny videos.
The key is to be original and provide content that is useful to your target audience while remembering to post regularly to rank higher in search results and get noticed.
Once your blog or account is starting to gain traction, it can offer opportunities to make money in a variety of ways, for example, through pay-per-click advertising such as Google AdSense.
It works by getting a code from Google, which you can then place in your own code to generate adverts relevant to your blog and target audience for your website.
Every time someone clicks on one of these adverts, you'll make a few cents, which might not sound much, but it can really add up over time.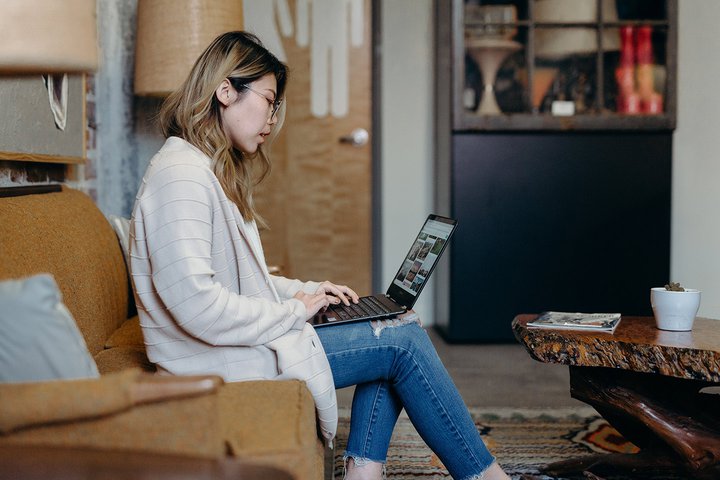 Another way to make money from blogging is through affiliate marketing, which is a way of earning money (commissions) every time you promote a company's products or services and drive a sale.
It works in a similar way to a commission-only sales representative who only gets paid when they make a sale, with the amount varying depending on the affiliate partner.
All you have to do is provide a link for the customer to click on, and the merchant handles the rest—billing, order fulfillment, customer service, etc.
When it comes to blogging, it can be as simple as posting a product review or an outfit combination and including a link to the items featured.
It's also a similar situation with sponsored posts—which you may have seen on social media—where influencers are often paid by companies to promote their products.
The downside to blogging is that it can take a long time to make any decent money, and it can be quite time-consuming to create the content for little gain.
That said, it's something you can do on your own schedule, so it might be that you start it up as a side hustle to your full-time job before making the big leap.
Information products
Despite what you might think, an ecommerce business doesn't have to revolve around selling physical products.
Digital information products are a fantastic way to make money as they have some of the best margins of any product you can sell.
These intangible assets can be sold repeatedly without having to restock your inventory and tend to be downloadable files such as PDF, plug-in, or interactive documents.
With digital information products, you can get really creative and make any type of content, providing it's useful and engaging.
The most popular formats tend to be ebooks, guides, templates, expert interviews, online courses, and recorded webinars.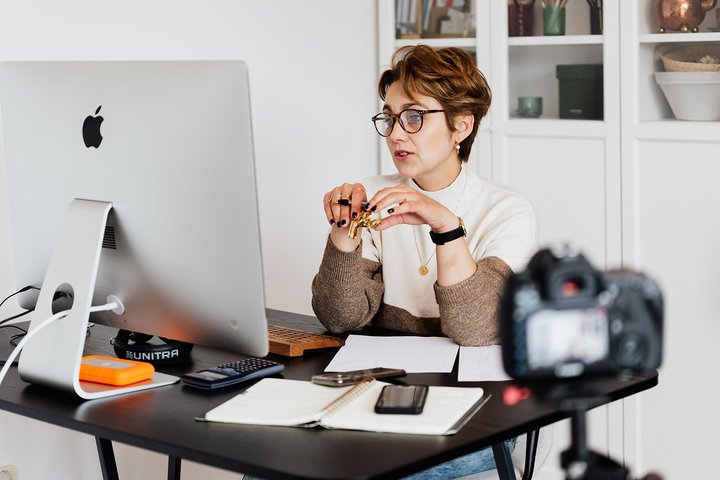 Webinars are a great way to build a community alongside your new income stream, as they usually involve groups of people discussing and learning about a topic together.
It's worth noting that it can take some time initially to create the product, and you may have to invest a small amount of money to first develop it, but once the media or software is made, it's cheap and easy to deliver to customers.
In addition, it's also really easy to scale as there are no limits to the amount you can sell—there's no inventory or manufacturers, or even shipping and logistic costs.
Instead, when a customer purchases a digital product, it's delivered instantly, making it a great model for bringing in a passive income.
Overhead costs are also extremely low, and as there are no recurring costs of goods or shipping charges, you get to keep the majority of the profit from each sale, meaning the margins are considerably high.
The most important thing you will have to do is regularly check the sales to see which types of products or topics are selling best and decide whether you want to make more.
Manage your expectations
Many people dream of running their own business, and the internet has really made that a possibility for those with little to no capital.
Just bear in mind that it takes hard work and determination to become a successful entrepreneur—so don't expect to become an overnight success.
While having an idea or getting the ball rolling on a business venture might be easier than ever, be aware that you might need to find ways to stay afloat if you're not seeing your revenue stream build fast enough.
Consider ways to find a source of funding, whether that's sticking to your day job for a while, borrowing from friends and family, or taking out a small loan or credit card.
Once you are up and running, it's also important to ensure your business is compliant with tax rules—as even digital information products can be subject to VAT rules in certain countries.
Sufio is a professional invoicing app for Shopify stores and automatically creates invoices that are compliant with legislation in the UK and over 50 countries worldwide.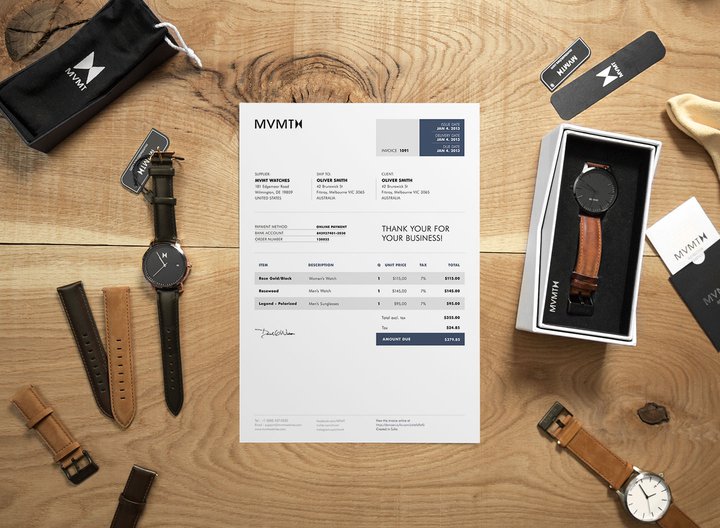 Sufio offers a variety of brand-focused invoice templates to help your new business make a lasting impression.
It means all of your tax compliance is dealt with for you, including calculating the right amount of tax to charge each customer, as well as ensuring it's been translated into the correct language and currency in partnership with local accountants.
As well as that, Sufio allows you to design your own unique invoice by customizing colors and elements of your template to help build your brand.