How Augmented Reality Is Changing the Ecommerce Landscape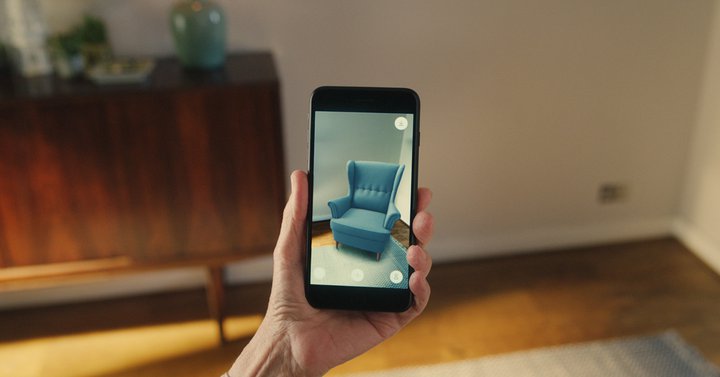 With over a million stores on the Shopify platform, innovating and developing a unique brand is crucial for stores aiming to attract consumers who face so much choice.
This is where augmented reality (AR)—technology that superimposes computer-generated 3D models onto the user's view of the real world—comes in.
By allowing you to experience a product in 3D, on an avatar made in your own image, or in your own home, AR revolutionizes the online shopping experience.
Not only does it bridge the gap between seeing products in the flesh vs. online, but it also brings an interactive, playful experience to previously bland online stores.
Read on to find out how AR is disrupting the ecommerce industry, learn how Shopify stores can easily implement it, and see some leading examples of those who have already done so.
Is AR the next big ecommerce trend?
The pandemic accelerated digital transformation and innovation across the board, but the retail industry had to adapt more than most.
Ecommerce was already on the path to becoming the future of shopping, but this process was drastically sped up as a result of physical stores being locked down. This, in turn, led to greater investment in technologies that enhance online shopping.
Unsurprisingly then, research from Deloitte shows that spending by businesses and consumers on AR and VR software, headsets, and services rose to $12 billion in 2020, up 50% from before the pandemic in 2019.
As with video in online shopping a few years ago, AR is quickly moving from being niche to a more widespread technology. The AR market is currently valued at $30.7 billion but is projected to be worth close to $300 billion by 2024.
It is still far from universally used, but some big names have already integrated it into their online stores. Specsavers, Louis Vuitton, and IKEA are examples that spring to mind.
Is the hype around AR justified?
AR is receiving so much attention and money because it has the potential to remedy a key problem in online shopping: namely that despite the convenience factor of shopping from your own home, it is tricky to know whether you'll really like the items once they arrive.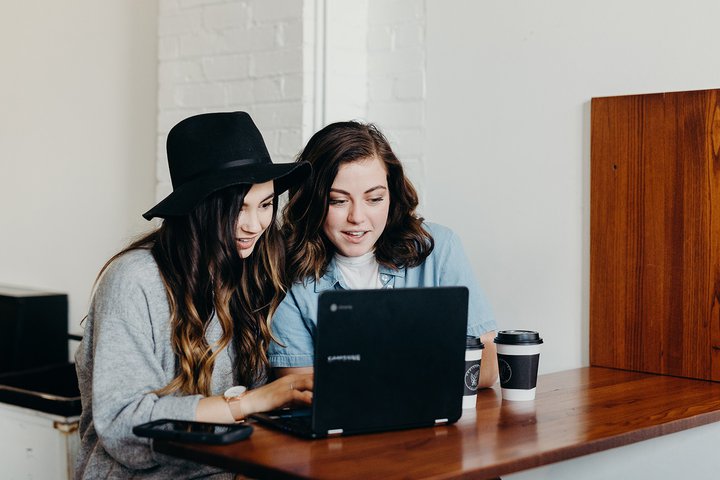 One of the best ways to engage consumers is to design a fun online shopping experience for them.
AR addresses this issue by increasing people's confidence in a particular item when shopping online. AR tech can, for example, allow you to create a lifelike avatar of yourself—captured via a smartphone camera—and then virtually try clothing using it.
What's more, in doing so, it also helps to tackle another problem costing retailers vast sums of money and damaging the environment: high return rates. If AR allows online shoppers to determine whether clothing will suit them, there is less need to order multiple items only to return all but one.
AR also makes online shopping more fun, as shoppers can play around with how various items look. It's ultimately part of the larger trend of 'retailtainment'; whereby interactive experiences are used to delight customers.
The playful nature of AR ultimately leads consumers to spend much longer on a site and be more engaged with the brand.
Although the subject hasn't been researched much yet, existing data suggest that augmented reality can boost ecommerce profits substantially. For example, Shopify's internal data indicates that AR increases conversion rates by 94% and reduces returns by 40%.
Is it hard for Shopify stores to implement AR?
Now that we've highlighted the benefits of AR in increasing conversion rates and time spent on ecommerce sites, as well as reducing returns, any Shopify entrepreneurs who are reading may be wondering how best to implement it.
Integrating AR sounds like something that should be daunting, but in fact, the process has become much simpler in recent years.
While previously a product had to be sent to a 3D modeler, now you can use a mobile scanning solution to capture several 2D images of the product or person. These are then be converted by the technology into a 3D model. See the full Shopify guide here.
There are lots of AR asset creators who work with Shopify. They can help not only create 3D models but also ensure that the models can be integrated with Plus merchant pages and custom or third-party themes. The Shopify Expert Marketplace has a list of suitable experts.
Three Shopify stores successfully using AR
Now that we've explained how Shopify stores can implement AR with minimal hassle, here are some examples of businesses using it to drastically improve their online customer experience.
Nomatic
Nomatic, a high-end travel gear store, has used augmented reality to create 3D models of their bags.
When evaluating a bag, you want to see how suitable its pockets and compartments are. Nomatic's AR feature allows you to make a more informed choice and investigate every corner of the interior.
The camera capture also allows you to take a photo and see how the bag would look in a particular space and with other objects—for example, next to your current bag.
HORNE
HORNE makes luxury Scandinavian home furnishings, and their AR feature allows consumers to virtually place 3D models of their products into their own living spaces.
Home items are often expensive and difficult to return, so being able to see how they would look in your own space is a big step up from traditional online shopping.
What's more, while shopping in a physical furniture store allows you to see items in the flesh, you don't see how they would look in your own home—unlike with AR.
There is also an element of fun here: many consumers will enjoy decking out their homes with all manner of dream items, putting them in the right mood to make a big purchase.
paw.com
As with HORNE, the paw.com AR integration allows you to get a feel for how their dog beds would look in your own home before you buy.
You can place the dog bed in various corners of your living space and even adjust the size as you do so to see which one would fit best.
If your dog is in a cooperative mood, you might even be able to capture them in the frame alongside the bed and see if they go well together.
Conclusion
It's important not to forget that, for many people, shopping is as much a leisure pursuit as going to the cinema or playing sport.
Online shopping, however, often feels very transactional—you just get in and make your purchase, with little enjoyment in the process.
AR completely changes this by making online shopping fun, not to mention more useful and effective.
Despite being taken up by some big brands, AR is still a long way from being universally adopted. Therefore, there arguably couldn't be a better time than now to stay ahead of the curve and gain a competitive edge by implementing it into your store.