Inspirational Cosmetic Packaging Ideas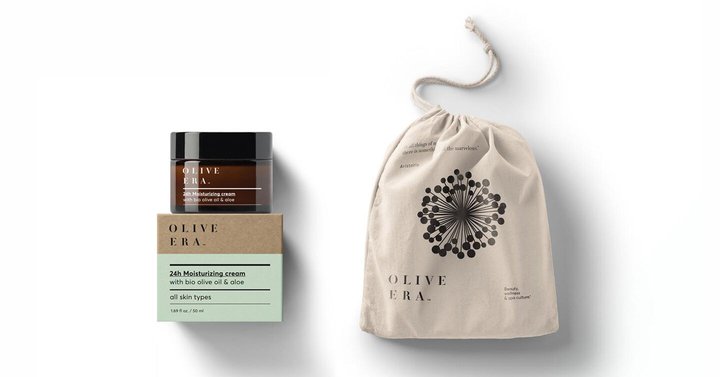 For some, make-up is just a product, but for others, it is a form of strength, creativity, and self-expression. And the same should be said for the packaging it comes in.
Beauty products naturally belong inside attractive and alluring packaging.
And since they tend to be small items, a lot more thought, and consideration needs to go into not only ensuring they look good but they are appropriately packaged too.
The global cosmetic products market was valued at around $532 billion (USD) in 2017 and is expected to reach approximately $863 billion by 2024, according to research by Zion Market Research.
It is a fast-paced industry where buying habits are ever-changing - and thanks to digital technologies and social media, consumers are experiencing brands in entirely new ways.
"[Consumers] are now in the driver's seat – they are no longer going to be told what to do or what do buy. They know what they want and they will interact with brands how they want to." Stephane Berube, CMO at L'Oréal, Campaign
Why beautify packaging?
Most people who wear make-up will probably tell you that they wouldn't go to the effort - or expense - of putting it on their face if it wasn't going to be seen by anyone else.
In such a noisy industry, merchants should be treating their packaging as well as their products in a similar way.
The packaging is the first thing a customer will see before they even get the chance to try, smell or feel the product. For beauty die-hards, the way a lipstick or a mascara looks is arguably more important than the cosmetic itself.
In fact, 33% of consumers said that they are more likely to reject a product or brand if they don't like the look of the label, according to a 2017 survey by Luminer.
Social media also has a big part to play with the rise of influencers and unboxing experiences carving new marketing and sales channels that act as virtual product displays.
Take Kylie Jenner as an example - the Instagram star's cosmetics company Kylie Cosmetics has reportedly made $420 million in retail sales in just 18 months and her first product, Kylie Lip Kits, sold out within a minute.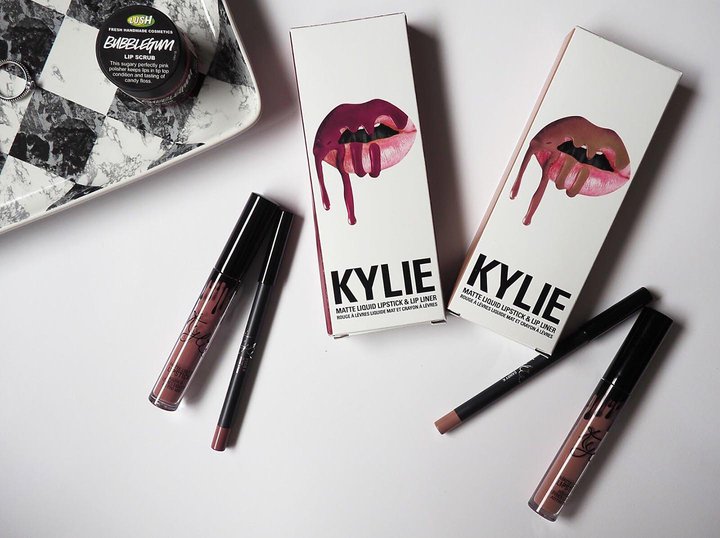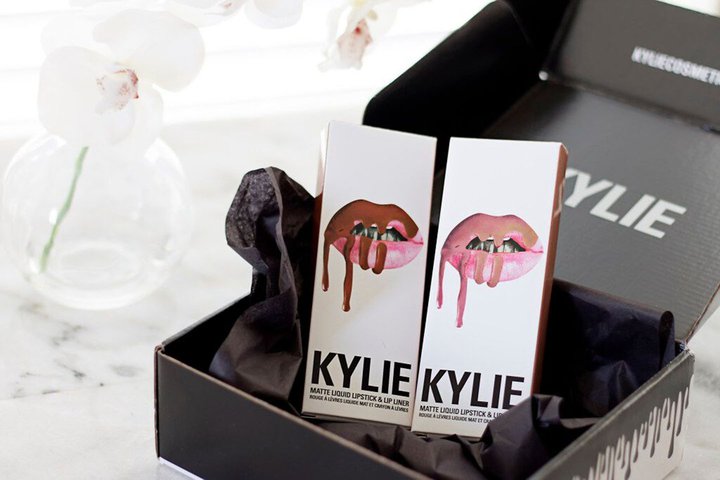 Yet, her products are sold exclusively online, meaning that unlike in other big beauty or drugs stores, consumers hadn't even had the opportunity to sample the product before purchasing, proving the power of social media.
How to beautify packaging
Recognizable Design
We've already established that the beauty industry is a busy one and with packaging being the first thing your consumers will see it's important to make it stand out.
Beautifully designed and recognizable packaging can make a memorable impression.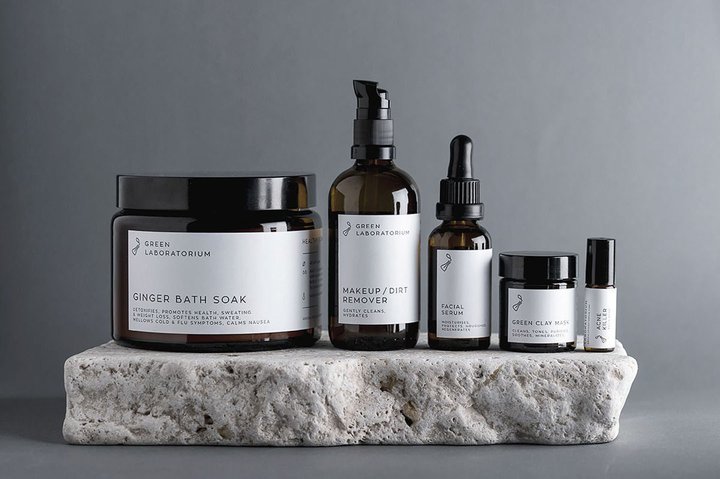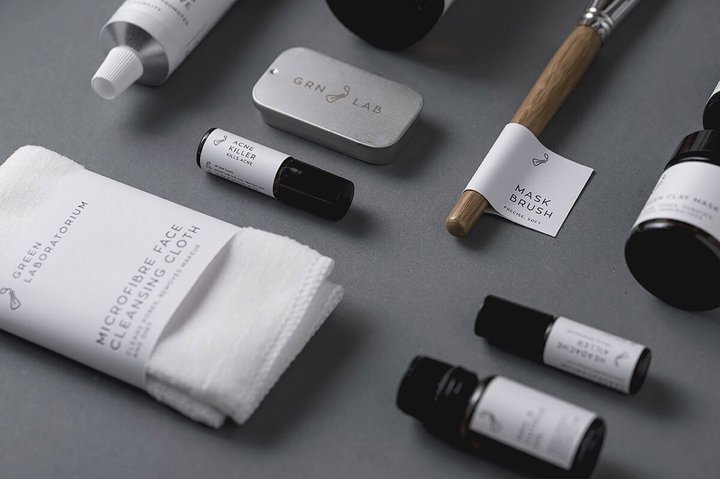 So whether it's a box, bag or poly mailer, keep things consistent. If you haven't already, why not draw up some branding guidelines to help you align all aspects of your business.
Eco-friendly Packaging
Not only does it need to be attractive and stand out in some way, but it also needs to protect the product itself.
If an order arrives damaged it's not going to do your brand image any good so think carefully about how to present it and don't just chuck it in the mailer box.
Also, consider using eco-friendly and reusable materials, such as jute or cork, which could easily boost your brand reputation and image.
Take Austrian brand rivelles, as an example. The cosmetics company prides itself on being 100% natural - from its certified organic ingredients to its rustic, simplistic packaging.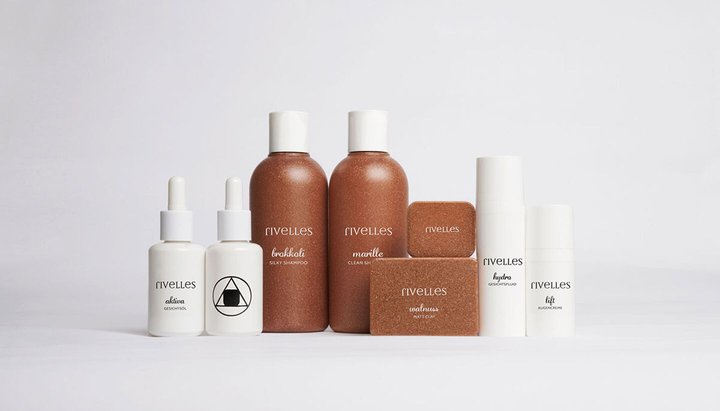 The products are made in Austria and carefully packed in packages - made using only natural ingredients - in Europe. Any plastic found on the containers are made out of waste from the wood industry.
Personalized Designs
A lovely way to show customers you care is to get personal with their package.
That could be as simple as a sweet handwritten note to say thanks or how about getting their name on the package somewhere?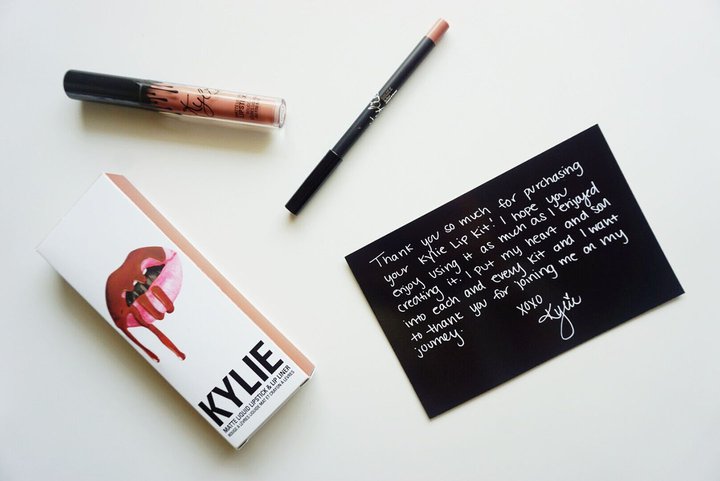 It's likely to be something they want to share with their friends on social media so could double up as some free marketing too. Win-win.
The Essentials
As a business, it's important to make sure packages contain essential documents, such as invoices and delivery notes.
When you're caught up on the idea of trying to make your package look as attractive as possible these can be easy to overlook.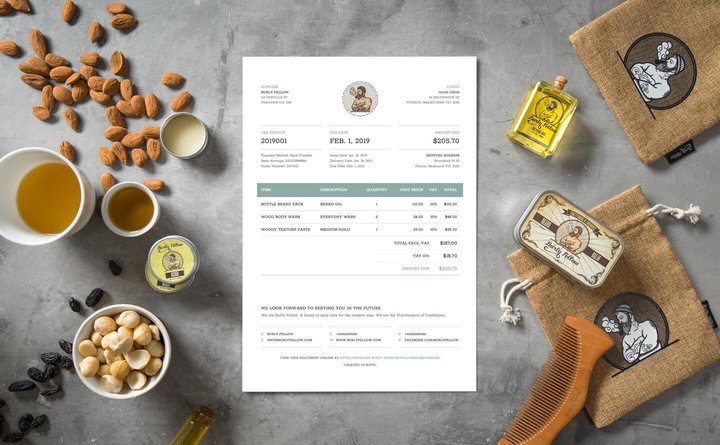 But you don't have to worry about boring slips of paper 'ruining' the look anymore. With Sufio, you can create beautifully designed invoices that match your brand's image and keep the consistency going across every aspect of your business.
Inspiring beauty products packaging designs
Here are just a few brands who we think are already doing beautiful beauty packaging well…
MODESTA CASSINELLO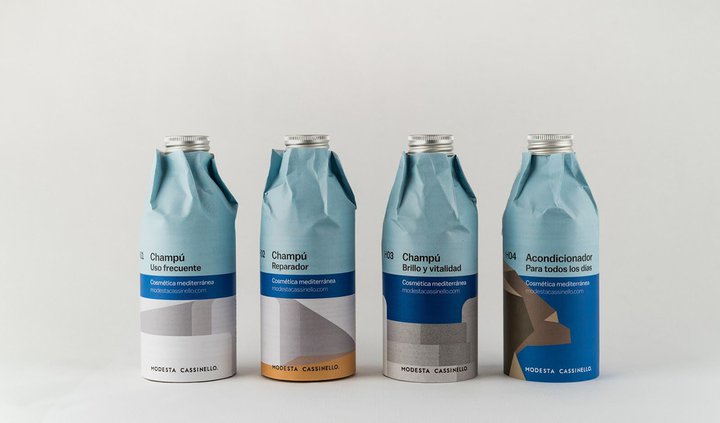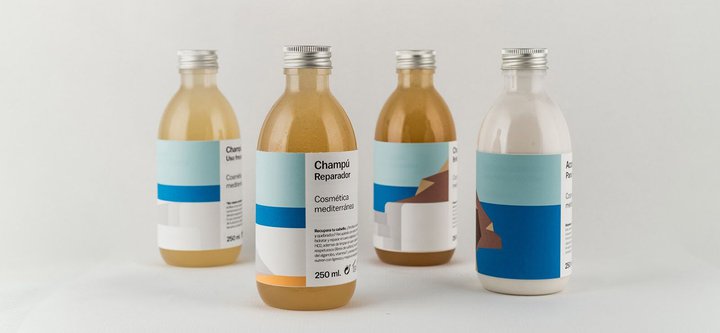 If you've not heard of Modesta Cassinello, then let us tell you. It's an incredible natural, vegan Spanish haircare company.
These guys have come up with a shampoo formula that is made up of 98% natural origins and contains no sulfates, parabens, DEA or silicone.
If that wasn't cool enough then check out the packaging. Inspired by the Mediterranean, the designers have created a dynamic and colorful wrap around that denotes either the land or sea. Plus it's fully sustainable - so it's a win-win for the environment too.
Dr.Jart+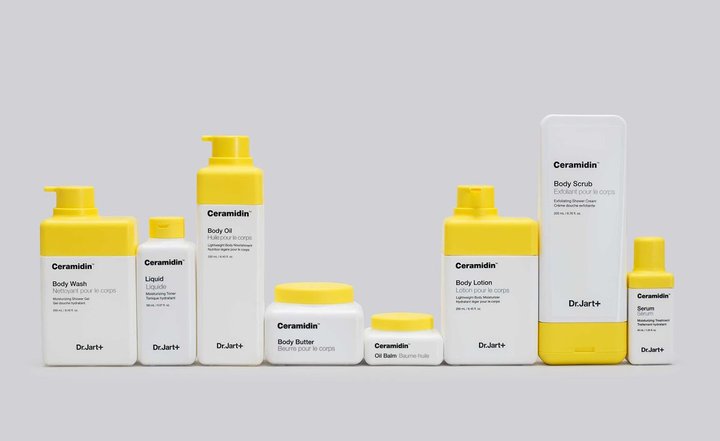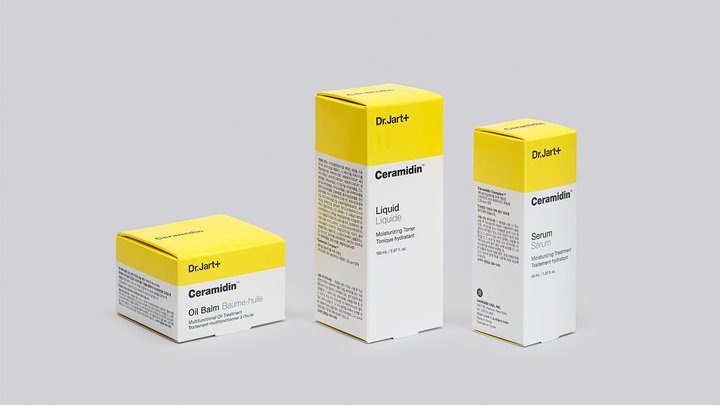 South Korean skincare brand Dr Jart+, which derives its name from the phrase "Doctor Joins Art", fuses together dermatological science and art.
The global company recently redesigned its packaging from one that used a variety of colors, typography and materials for every product line to one that is much more cohesive and recognizable.
Now the containers combine classic forms of cosmetics with industrial objects such as oil cans and paint tubes. Not only do they stand out better on store shelves or on your bathroom counter, but they also maximize every square inch with their stackable shapes.
Even the pumps and dispensers have been well thought through with minimal use of parts.
HENUA Organics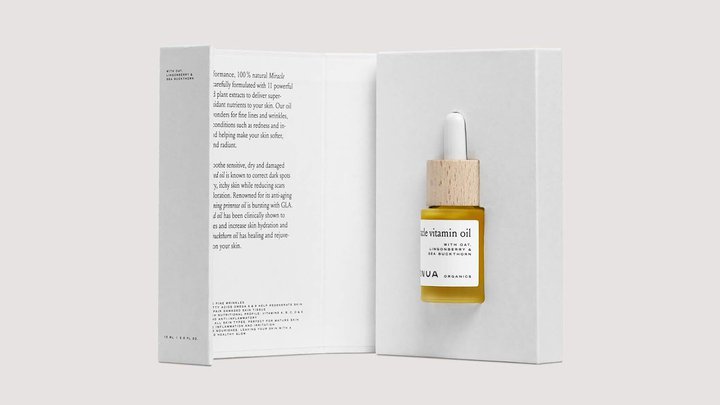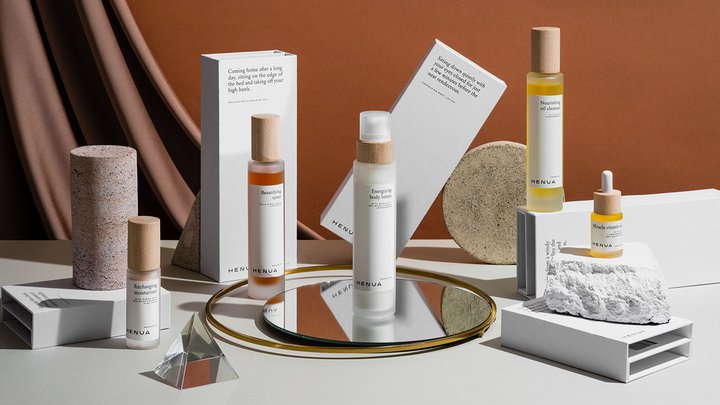 Premium skincare range HENUA Organics offers traditional luxury products that only contain certified organic ingredients.
Finnish word 'Henua' means the exclusive feeling of being in total harmony with yourself and the surrounding world - and each product is designed to have its own 'Henua' moment with the packaging.
What makes it unique is that it's made from just one uniform piece of sturdy, thick cardboard - creating a seamless unboxing experience. It leaves the top and bottom of the packaging open, creating a nice, airy feel, while the product sits firmly in a custom-fitted mold.
Minimalist aesthetics and simple typography on the front only adds to the premium feel. Not to mention the frosted glass bottles, wooden caps and matt finish labels on the products inside.
CROCUS COLLECTOR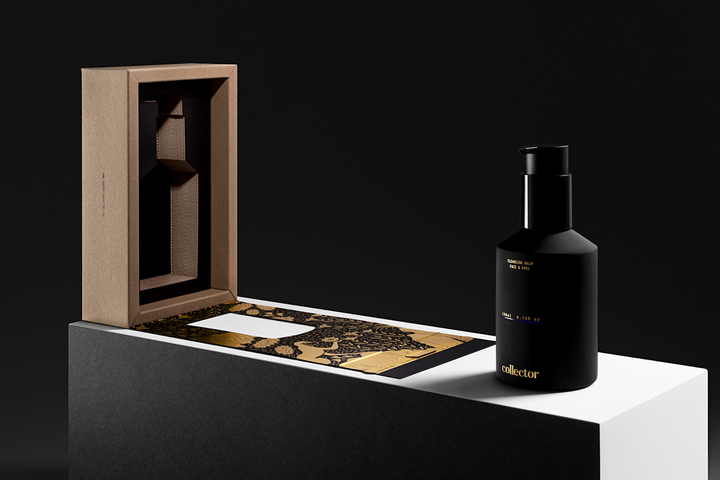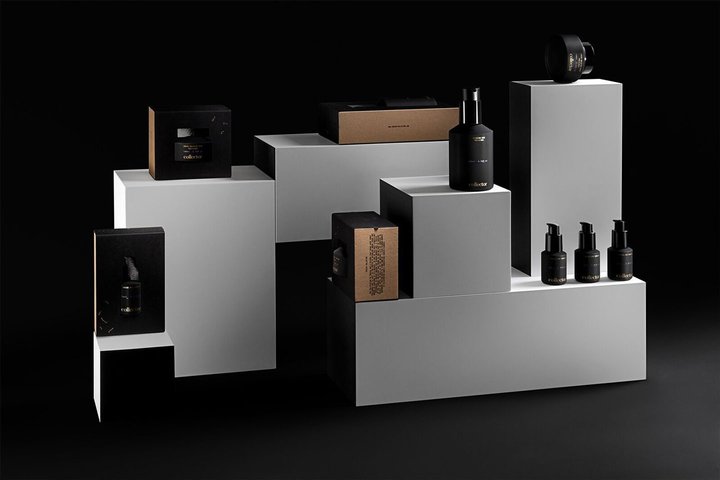 Luxury natural skincare company Crocus Collector's main ingredient comes from the crocus plant - which has been used in Greek mythology for more than three Millennia.
But that doesn't make this old-fashioned by any stretch. Quite the opposite in fact.
The team uses unique packaging methods to present their cool, matte black products. Each one is carefully encased in clever cut-out cardboard boxes, elegantly finished with gold letter foiling.
Nothing says Ancient Greece better than this slick collection.
OLIVE ERA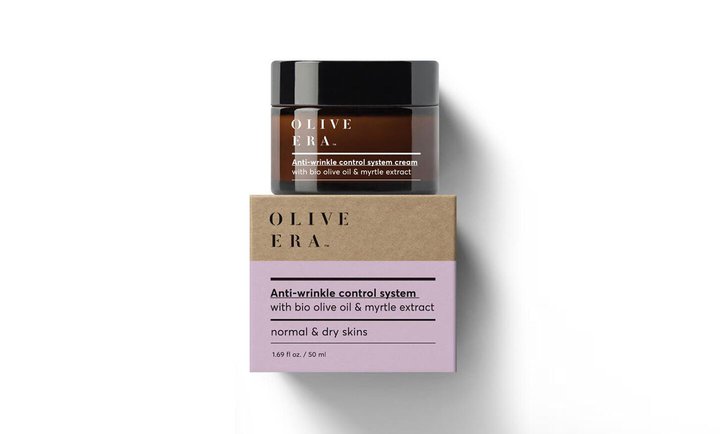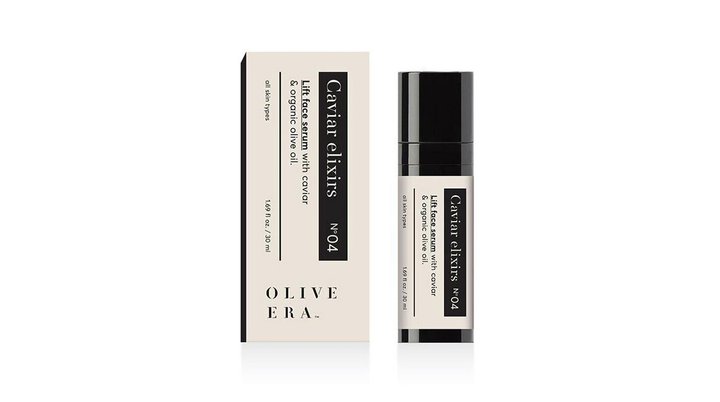 Another awesome Greek brand, OLIVE ERA biological olive oil is directly produced from the fruit, using strictly mechanical means, thus maintaining its natural qualities intact.
Olive oil has long been used as a "beauty elixir" in Greece (we're talking centuries here) for the hair, bod - you name it.
Now the guys at OLIVE ERA have bottled that and combined it with a variety of greek herbs and extracts to create a full line of care products.
And did we mention the packaging? You can add a cool paper or textile bag to your order, plus the products themselves come in neat cardboard boxes.
Make your packaging worth remembering
Turning your packaging into an experience worth remembering can give you that edge of your competitors - just like some of the brands we mentioned above.
So, why don't you take some time to analyze your packaging - from your current costs to your profit margins - and consider whether there's anything you could be doing to deliver your customers a better experience.