6 Beautiful Jute Packaging Ideas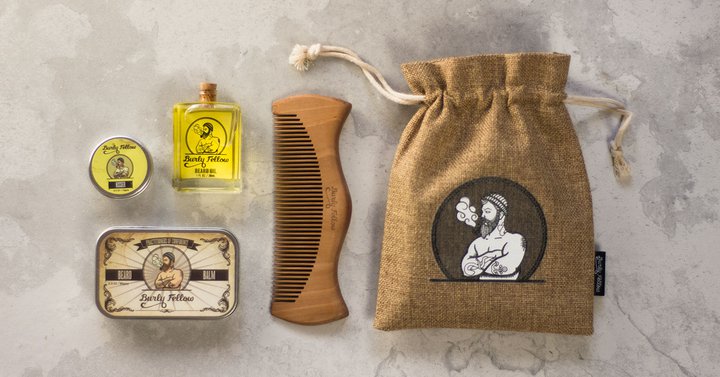 With more (typically younger) consumers leading a shift towards using environmentally-friendly products, many business owners are becoming eco-conscious too - especially when it comes to packaging. One of the star performers in the eco-friendly material stakes is jute.
What is jute?
Jute is a natural vegetable fiber made from the outer stem and skin of the jute plant, produced mainly in Bangladesh and India.
To create jute fabric, the fibers are first extracted through a process called retting. This consists of bundling stems together and immersing them in slow running water.
Afterward, the non-fibrous material is scraped off and workers pull the crucial fibers from the jute stem by hand.
What is jute used for?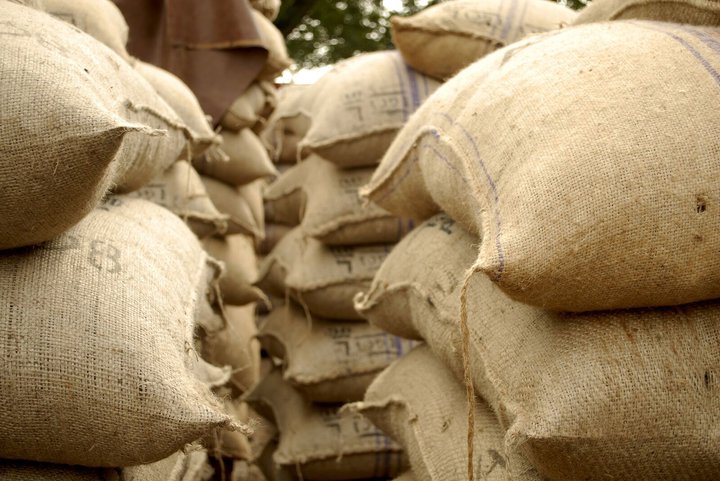 Jute is one of the oldest traditional packaging materials and experts have been able to trace its earliest usage as a textile as far back as the third millennium BC. In the mid-1500s to early 1600s, the poor villagers of India made their clothes from jute using hand-spinning wheels, as well as rope and twine for use around the home and bags for grains or other agricultural products.
In the 17th century, jute made its way to Europe and during the reign of the British Empire, lots of jute mills began popping up. The trade was of particular interest to the military and during World War I, more than a billion jute sandbags were exported from Bengal to the trenches.
After the wars, jute trade continued with traditional uses in packaging and carpet backing in larger volumes. It was also sent to the United States to be used to bag cotton and coffee, for fishing, construction, art, and arms industries, according to NYP Corp.
Trade boomed throughout the 18th and 19th centuries, but by about 1970 it had largely declined due to the popularity of synthetic fibers like nylon and polythene. It's recently had a resurgence as people increasingly look for more natural alternatives.
Nearly 75 percent of jute goods are used as packaging materials, burlap, gunny fabric, and various bags. Carpet backing makes up about 15 percent, and the rest are yarns, cording, felts, padding, twine, ropes, decorative cloth, and heavy duty industrial items.
Meanwhile, a slightly less popular use for jute is in cooking, particularly in parts of Africa and the Philippines. Its leaves apparently taste a bit like spinach!
Benefits of using jute packaging
Jute is one of the most affordable natural fibers in the world, second only to cotton in the amount produced and its variety of uses.
But there are plenty of other reasons why jute has remained such a popular material for centuries…
Eco-friendly
Jute is completely natural, biodegradable and can even be used as compost for the garden. When compared to paper, jute is much more economically friendly as it doesn't take as long to biodegrade, plus it composts much better.
It also uses much less energy to recycle than paper and it can be reused again for a variety of purposes.
Sustainable
Jute can be grown all year round without the need to use pesticide of fertilizer and it reaches maturity in under just six months, so it offers a large crop yield for the area of land it's grown upon, according to Bags of Ideas.
Producing the same volume of wood fiber can take decades and requires much larger tracts of land to cultivate.
Also, the woody core of the jute plant, known as the hurd, has the potential to meet the majority of the world's wood needs. It's something that's underutilized at the moment but has the potential to have a huge positive impact on the reduction of deforestation.
Durability
Jute fibers are strong and durable. In fact, they're much tougher and more resilient than paper made from wood pulp and can handle prolonged exposure to water and weather.
As the structure of jute fabric is so strong, it makes it great for packaging as it can prevent damage to the packaged product. It also has ventilating and absorbent properties, as a bonus.
That's why we often see jute totes as replacements for grocery bags, and now in a variety of other purposes.
Below are just some of the companies we love for using jute packaging to its fullest advantage.
1. ΔOGMA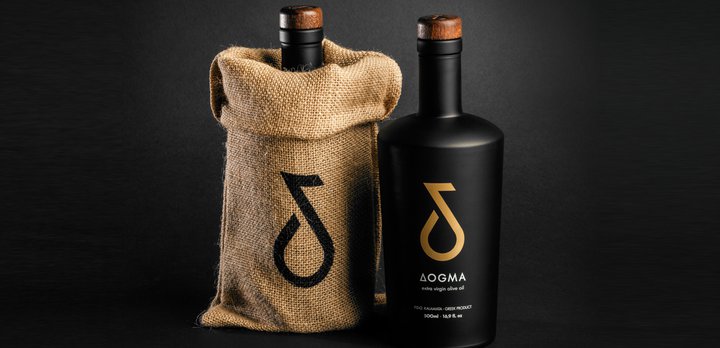 Nothing says luxury like ΔOGMA's slick packaging for their premium extra virgin olive oil, which is cultivated from the family's orchard in the Kalamata area of Greece.
Packed in an elegant black glass bottle and sealed with an engraved oak wood top, the product is finished off with a neat burlap bag with the brand's logo - created from the Greek letter Delta - on the front.
The company is committed to sustainable agriculture and top quality produce, and that notion has been clearly implemented at every level, including packaging, for an entirely wholesome approach.
2. Olive Leaf and Honey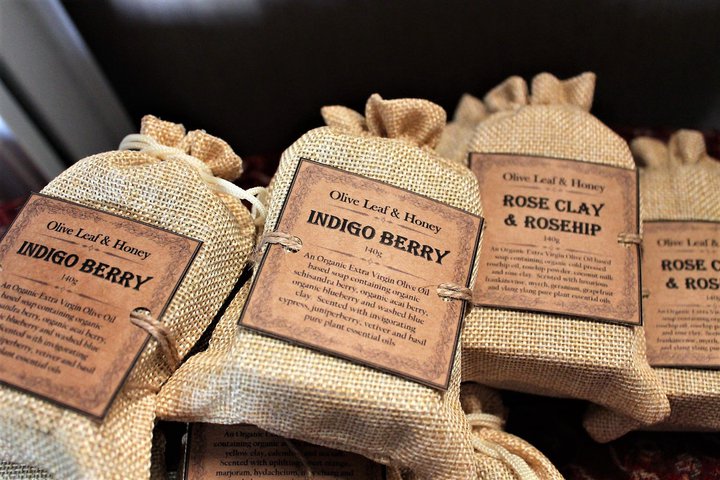 Natural handmade soap company Olive Leaf and Honey create luxury plant-based skincare items inspired by ancient herbal traditions.
Their products are infused with carrier oils, essential oils, antioxidant-rich plant oils, active plant and other botanical ingredients, which are mostly organic.
So, what could be a better way to package such gorgeous, natural products than with one of the most natural materials in the world?
OLH soaps come in a rustic, drawstring burlap bag, complete with a brown kraft label tied together with string. It's not just cute, but totally consistent across the brand.
3. MCMC Fragrances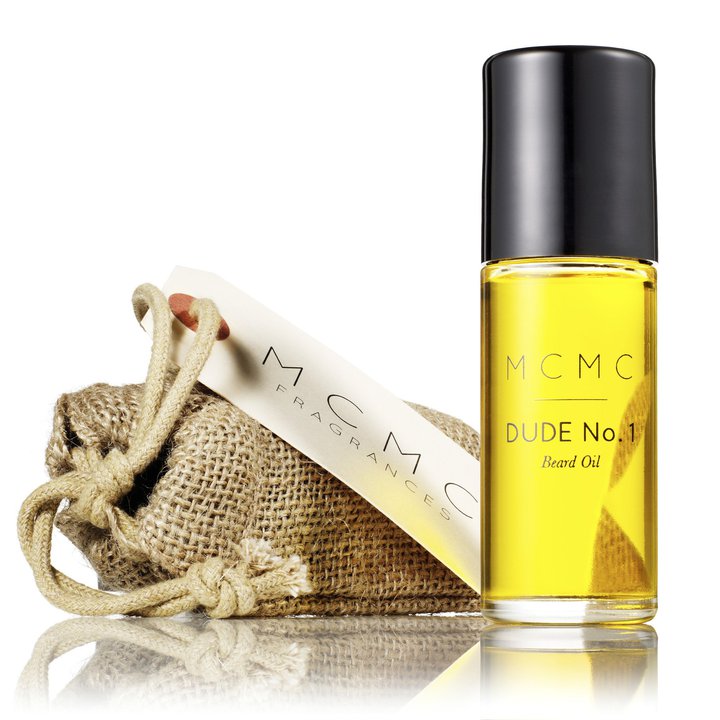 MCMC Fragrances is the brainchild of two sisters, Anne and Katie McClain, who create carefully-crafted products by hand from their base in Brooklyn, New York.
They're dedicated to using high-quality ingredients which are phthalate-free, paraben-free, gluten-free, vegan and not tested on animals.
It's clear all of their packaging has been carefully thought out, including cardboard tubes for the perfumes, but it's the Dude No.1 Beard Oil that caught our eye.
A 100% natural, fresh, spicy and woody scent; this product is only further complemented by its packaging - a natural, drawstring jute bag, complete with a simple white label displaying the brand's logo.
4. Burly Fellow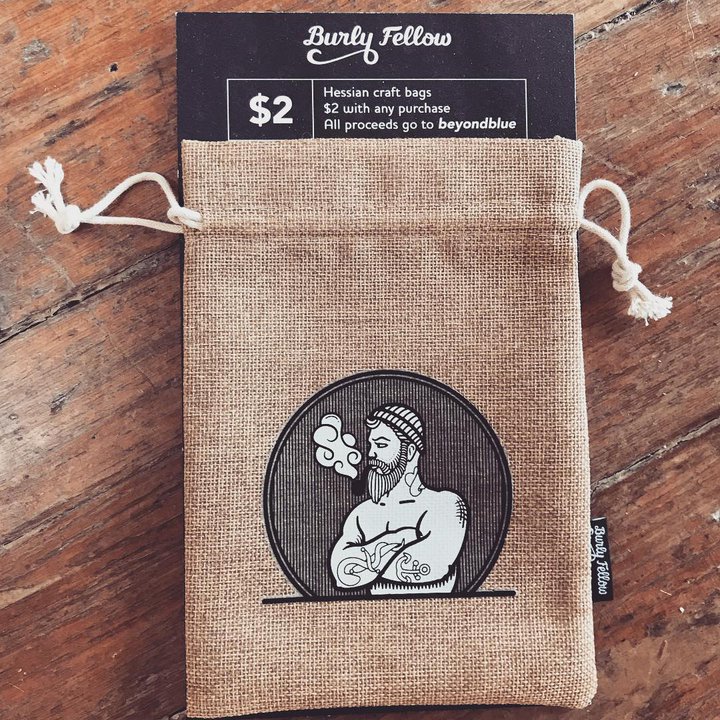 Men's essential grooming company Burly Fellow, based in Australia, is another great brand packaging up their products in drawstring jute bags. They feature the recognizable logo of a burly, bearded guy covered in tattoos and smoking a pipe.
Their kits include the 'Bottled Beard Pack', which contains 30ml Beard Oil, Beard Balm, and a Peach Wood Comb. There's another similar one containing a cool hip flask instead of the comb.
The company values convenience and quality. But that's not all they hold close to their heart - these guys are big advocators in supporting men's mental health. Which is why $2 from every purchase of a jute bag goes to mental health charity Beyond Blue.
5. Sugar Loaf Soaps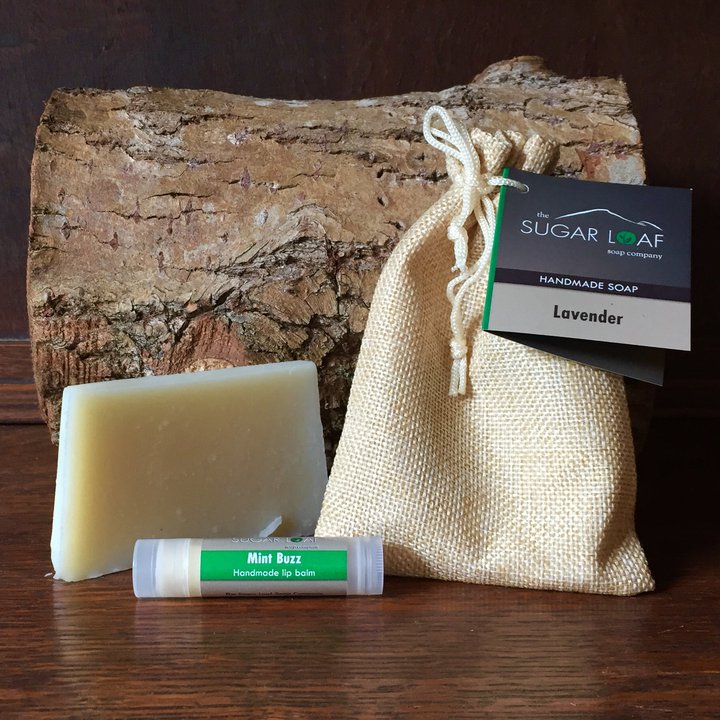 Based in a little barn at the foot of the Sugar Loaf mountain in the Brecon Beacons of Wales, UK, the Sugar Loaf Soap Company produce natural, handmade soaps from high quality, ethically sourced raw materials.
Aside from creating some beautiful handmade products, the company has also worked hard to ensure that all of its packaging is 'guilt-free' too.
"When you've removed your gift items from the box the whole gift box and its contents can be put on the compost, reused or recycled," they say on their website. "Other gifts such as our jute pouches, wash bags and hampers have been deliberately designed to feature reusable packaging."
We love the Mini Skincare Gift Set, which features a sample version of the entire skincare range, presented inside a charming jute pouch. It's not only perfect for trialing the range but it's super handy for somewhere to store products while traveling.
6. The Candle Barn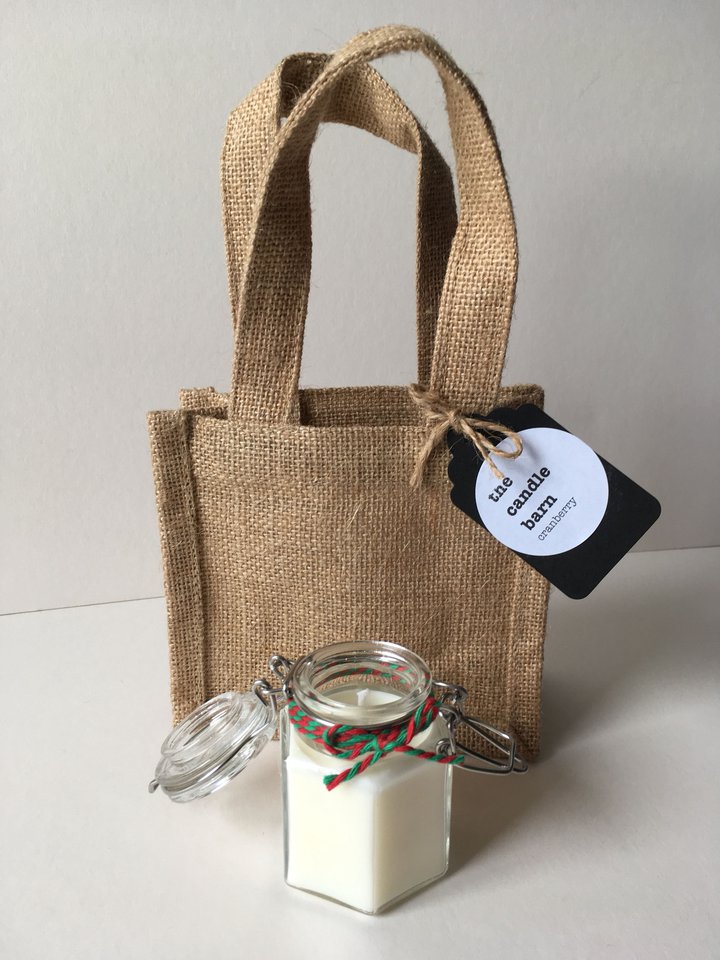 The Candle Barn creates simple handmade, natural vegan candles and wax melts. All of their products use 100% eco soya wax, which is fully biodegradable, as well as being paraffin and palm oil free.
The scents used contain no parabens and haven't been tested on animals to ensure they remain an ethical company.
Presented in a beautiful jute gift bag, there couldn't be a more holistic product.
Don't forget the little things
You can spend a lot of time and effort getting the material for your packaging just right. But it's really important not to forget the other little bits like invoices, quotes, and delivery notes.
Make it an entirely wholesome experience for your customer with beautifully designed invoice templates, which are in line with your company and its ethos.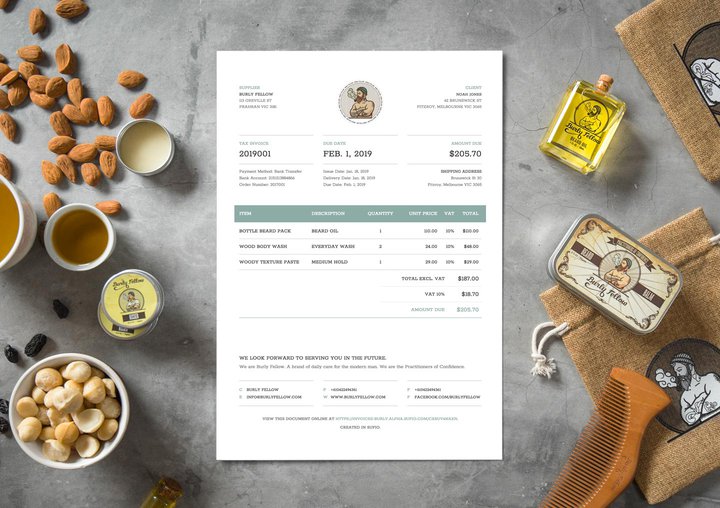 Sufio is the first app for Shopify stores that merges invoices with gorgeous print design and allows you to create professionally-crafted invoices that are consistent with your brand and packaging.