How To Create The Perfect Unboxing Experience For Your Online Store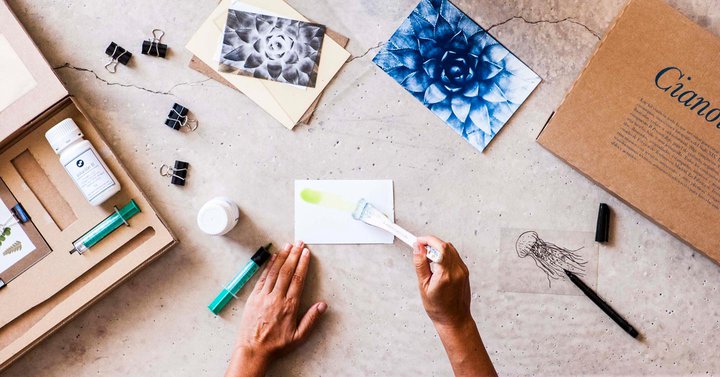 Whether it's a kid on Christmas Day or an adult on an anniversary, we all get excited opening presents - no matter our age. It's that buzz of anticipation and curiosity over what's inside, combined with the urge to savor the moment for as long as possible.
Nowadays, people don't have to wait for a special occasion to get that thrill. It can happen when they buy something online.
As a customer, the experience of opening a bespoke, attractive or innovative package can evoke feelings of being valued and impressed.
And in the days of social media, that's an incredibly powerful e-commerce marketing tool. In fact, the hashtag 'unboxing' has more than a million posts on Instagram alone.
What is 'unboxing'?
It may sound pretty self-explanatory but an unboxing is much more than just opening a box. It's an experience.
For many customers, it will be the first time they have touched or seen your product so it's about creating that memorable moment for them and a lasting first impression.
That means exercising careful selection when it comes to packaging and shipping materials, plus consideration of the way their order is presented when it arrives at the customer's home.
Unboxing has become such a huge part of the online shopping experience, that there are now over 1.6 million videos on YouTube devoted to it, with popular channels drawing in as many as 2.4 billion views.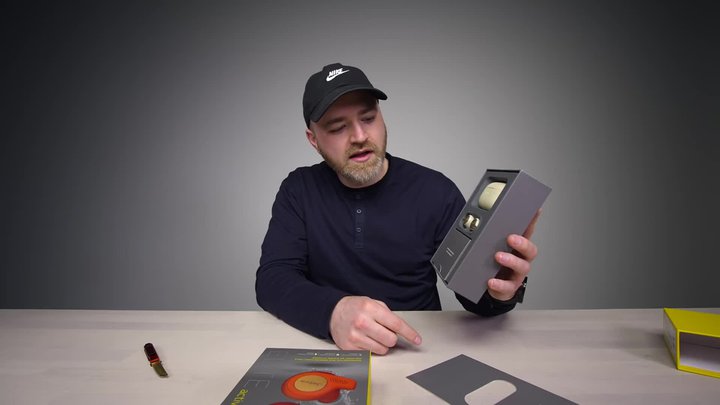 Youtube Channel Unbox Therapy ( 14 million subscribers )
While it sounds niche, unboxing videos range in their content - from toys to tech, coffee to cosmetics - and they're growing by 57% a year, according to Google.
Why is it important?
Useful as it is for your customers to see what it is that comes in the package, a great unboxing experience is an incredible way to set you apart from your competitors.
One in five consumers reported that they'd watched an unboxing video, while 62% said they had viewed the clips when researching a product, a 2014 Google Consumer Survey found.
First impressions count
Don't judge a book by its cover, or so the old saying goes. But when it comes to unboxing experiences, first impressions definitely count.
It's almost the sole purpose of doing so - and ideally it would be a memorable and shareable first impression too.
Remember, you're at a slight disadvantage compared to the bricks and mortar stores who can offer a tactile, hands-on experience for the customer before they decide to make a purchase.
So, paying extra attention to detail where you can will make you stand out and tell your customers that you value your interactions with them, which promotes trust and belief in your ethos.
Brand loyalty
Most merchants know the importance of building a successful brand involves encouraging customers to come back and shop again.
Put yourself in their shoes: If you ordered a product online and it came in a boring old brown cardboard box, then you bought something from another retailer and it arrived in attractive, bespoke packaging, which would make you feel more valued as a customer?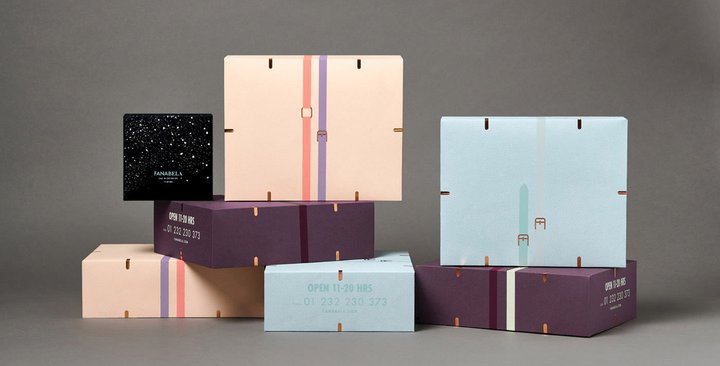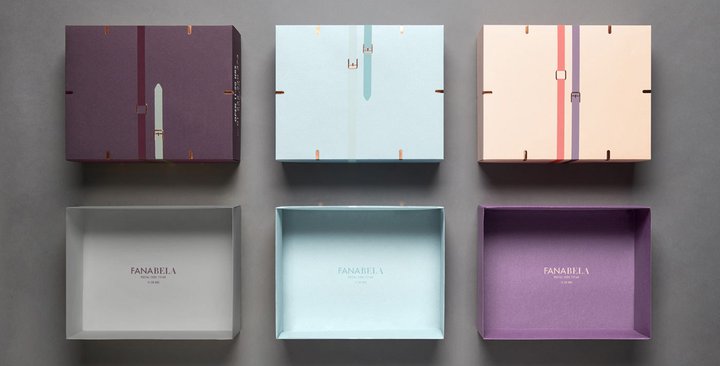 Of course there's nothing wrong with the first example - it's practical and cost-effective. But it's unlikely to garner much of a response.
The latter instance, however, emanates the positive attributes of the brand, such as attention to detail, high value and great customer experience, which in turn encourages repeat business.
A recent survey by Dotcom Distribution found 40% of consumers are more likely to make repeat purchases from an online merchant with premium packaging.
Free marketing
It can feel difficult to justify the cost and effort of creating an impressive unboxing experience only for it to be seen by one person, or by one household at a push.
But people do enjoy sharing great experiences they've had and people also love to live vicariously through others as they interact with something we desire.
Which is why, as we've previously mentioned, unboxing videos have become something of an online phenomenon.
The clips themselves are as simple as someone opening a product from its packaging, generally filmed on a not-too-fancy camera, which makes the whole thing feel more authentic, personal and friendly.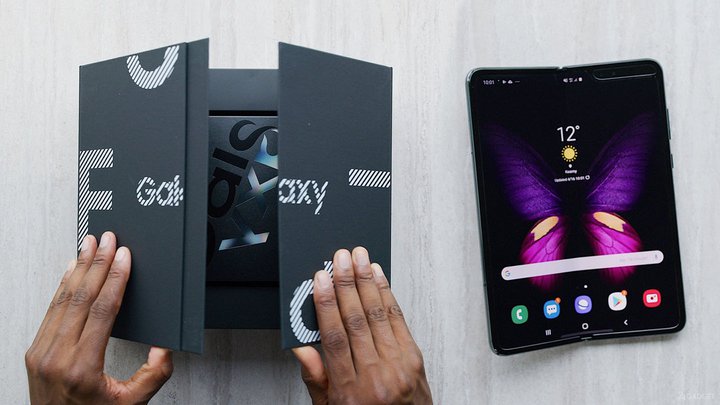 Moreover, your unboxing experience might be shared by an 'influencer' - considered more 'ordinary' people who also happen to have a large social media following. This kind of marketing is perceived as more trustworthy than celebrity endorsements, as they are less likely to promote a product they don't believe in.
Either way, this level of exposure for your product and brand can be invaluable and even help you to reach new markets that might have been otherwise hard to tap into.
How to create the perfect unboxing experience
1. Use branded packaging
The actual packaging is the first thing your customer is going to see, so it's super important to make a great first impression.
Whether it's a box, bag or poly mailer, make sure they recognize the package is from you from the off and that it embodies your company's brand.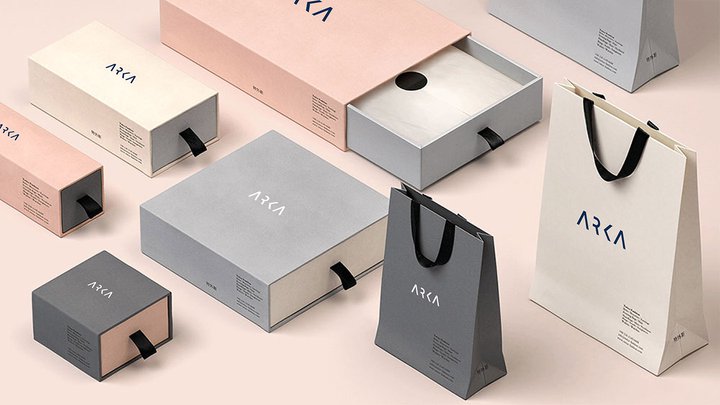 And remember - keep things consistent. If you haven't already, why not draw up some branding guidelines to help you align all aspects of your business.
From browsing your online store to making a purchase and eventually receiving the goods, each step should all help tell your brand's story.
2. Use unique packing materials
Consumers are becoming more conscious of the sustainability of packaging in this modern world, which means unboxing experiences are changing.
Using non-recyclable materials could cause your company to be branded 'wasteful', which in turn could be damaging to your business - with customers sharing 'negative' unboxing experience.
On the other hand, opting for environmentally-friendly and reusable materials, such as jute or cork, could boost your brand reputation and image.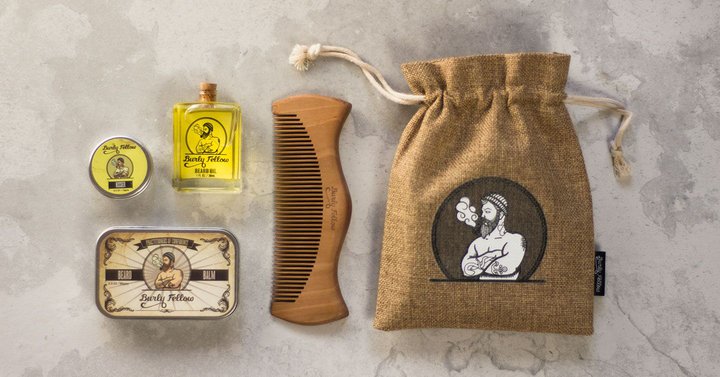 3. How the product is presented
So, you've gone to the effort of branding the outside of the packing and using sustainable materials. But don't forget to carry all that hard work through to the contents.
Chucking the product inside the box isn't exactly going to make the consumer feel valued - let alone look good on camera when they open it.
This means you need to really think about the shape and size of the product and the box or package you're putting it in. Ask yourself whether you need to include tissue paper or dividers - maybe even some funky bubble wrap, foam inserts or air pillows.
We love NoIssue for really simple eco-friendly tissue paper. They use soy ink made from soybeans and acid-free paper - all custom designed with your logo.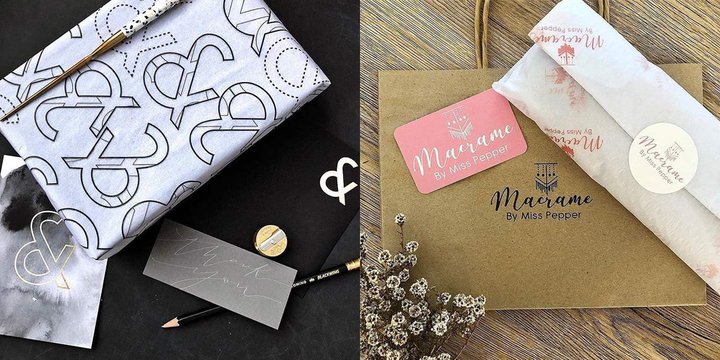 If you're concerned this is adding an extra cost, look at it another way. It's like adding another layer of excitement for your customer as they anticipate the item inside waiting for them.
4. Surprise and delight
What better way to show consumers you care and value their custom than throwing in a free gift.
Little touches are what make each unboxing experience unique and memorable to the customer - and what makes them wanted to come back.
So, why not throw in a free sample for a different product, a discount code for money off their next order, or even just a little bag of candy to say thanks.
5. Get personal
Do you know what people don't do enough of these days? Actually sit down and handwrite a letter. Okay, so maybe your grandpa or great aunt Joan does, but think about how special that makes you feel when it arrives with your name on in the mail.
Now consider how your customers might react to receive a handwritten note, or a sweet personalized message, with their order.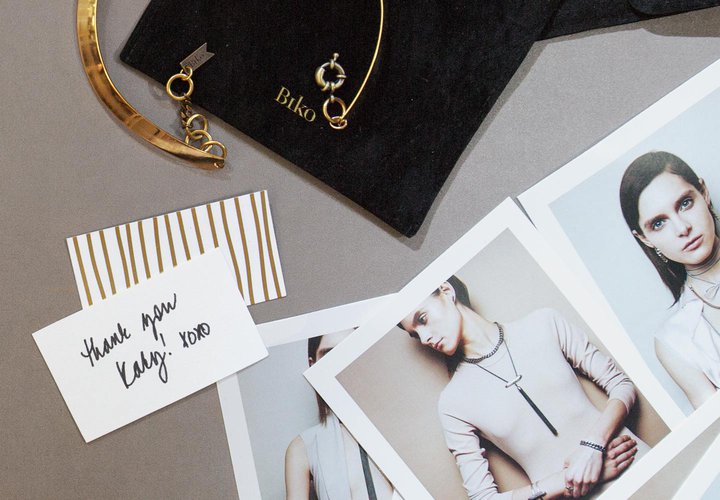 Doing this is a clear investment of your time and it's another great way to show your customer you care and value their business.
6. Don't forget important packing slips
This is your chance to include a bit of shameless self-promotion, such as a newsletter or brochure for an upcoming product. It could even be something a bit more fun like some stickers or a thank you note that doubles up as a bookmark, for example.
It's also super important to make sure you don't forget to add in other essential documents, like invoices and delivery notes. They can be easy to overlook, especially when you get caught up in the idea of trying to make your package the ultimate unboxing experience.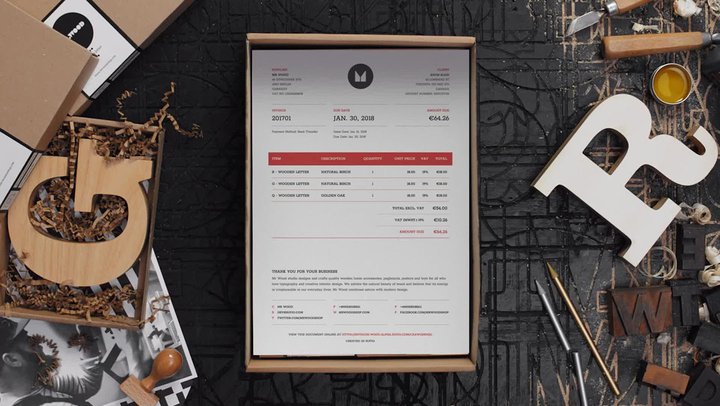 But invoices don't have to be boring slips of paper that will ruin the rest of the 'look' inside the package. With Sufio, you can create beautifully designed invoices that match your brand's image and keep the consistency going across every aspect of your business.
Who's doing it well?
1. Beautiful Bubba Box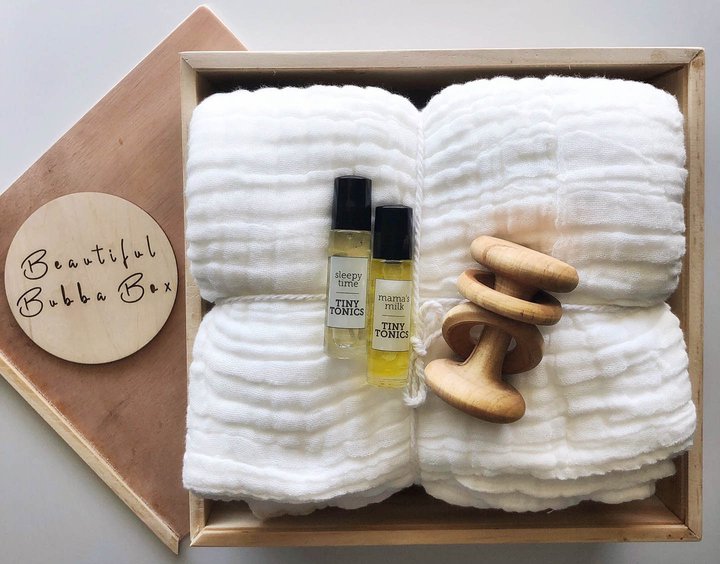 Australian brand Beautiful Bubba Box is all about creating and delivering bespoke, keepsake gift boxes - perfect for that magical unboxing feeling for new parents.
The boxes are all handmade from strong paulownia wood and they can be personalized to make them even more special.
Inside, the premium products are all organic, ethical, eco-friendly and made sustainably where possible - and they are all from Australia, supporting small businesses and local families.
Each one is hand-packed and beautifully presented, so that when you lift the lid you're met with a truly personal experience.
2. Fabrica de Texturas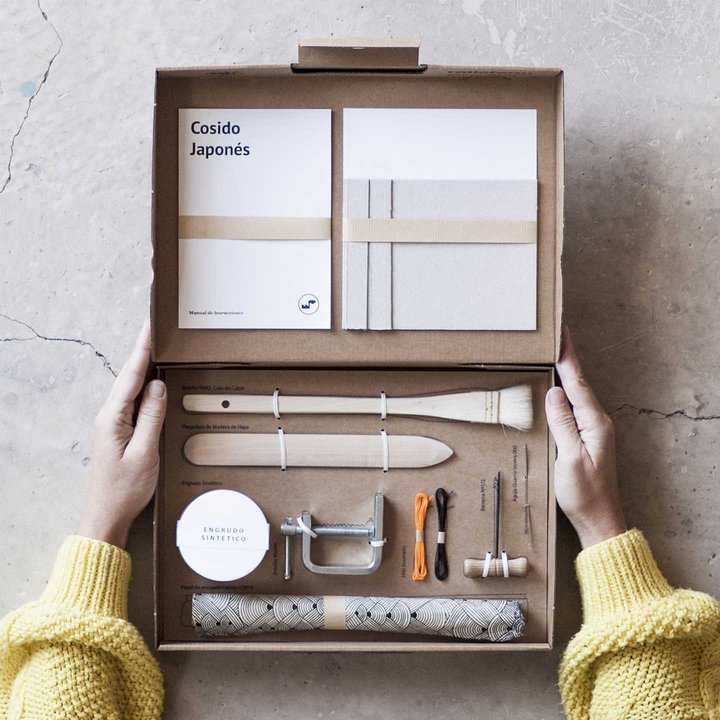 Fabrica de Texturas, which translates as Textures Factory, is a 'Do It Yourself' project based in Madrid, Spain.
Essentially, they send you the tools you need to create whatever it is you want to create - from Japanese bookbinding, pictured above, to your own stencils or seals.
But they don't just throw the items in a box and send them to your address. No, no. Each tool is thoughtfully placed in a fashion that almost mimics the flat lays that are so popular on Instagram.
Even if you're not that artistic, these DIY kits will have you wanting to get creative just for the unboxing experience alone.
3. M. M. LaFleur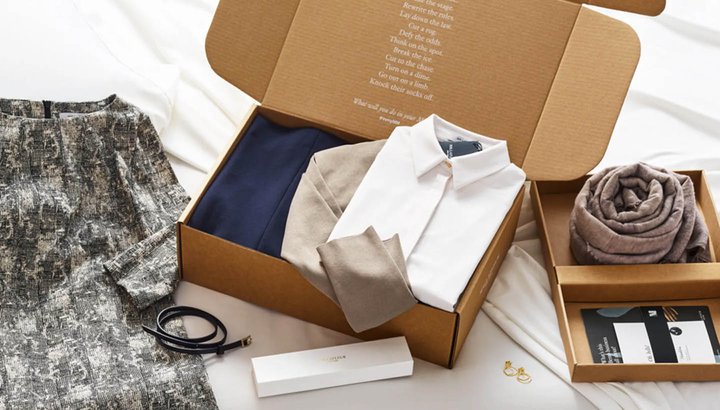 For women who are fed up of looking the same in the office, M.M.LaFleur has a slightly different offering to your usual shopping approach.
With their Bento boxes, a personalized stylist will help curate your wardrobe. All you have to do is take a quick online survey where you'll be asked a few questions about your style and how much you're willing to spend.
Then, the team will put together a selection of clothing and accessories which will soon land on your doorstep in a beautifully presented box so you can try it all on in the comfort of your home.