7 Tips to Wholesale If You Run a Small Online Store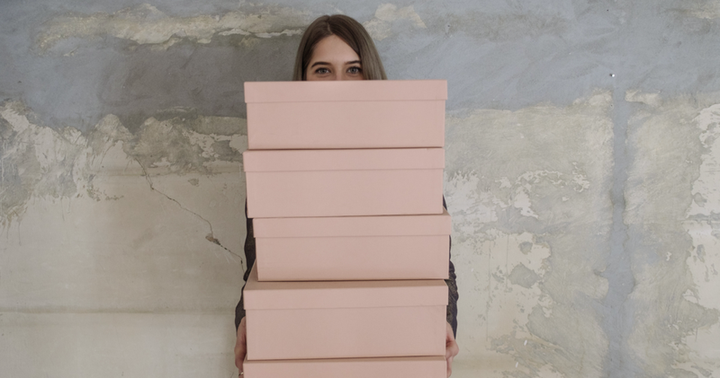 Wholesale usually brings to mind a picture of something huge. The very definition of wholesale is distributing products at lower prices in large quantities. But then again, define large. 
Even if your online store doesn't produce in thousands monthly, you can still take advantage of wholesale. And you don't even have to change your target customer! 
You can stick to selling B2C while making the best of B2B. We have for you some tips and hacks that will help you turn wholesale into your advantage!

Why wholesale?
At first glance it might even look unprofitable, given you're selling your products to wholesalers at discounted prices. However, opening your online store to wholesale customers brings you plenty of additional benefits: 

Boosting your brand awareness

New customers acquisition 

Entering new markets

Regular extra income

Easy promotion for almost no effort

I think by now we've given you enough reasons to believe that wholesale is something worth trying. Still, diving into it can seem a bit daunting. 
So, before you get your feet wet, read our 7 tips on how to wholesale if you're a small online business owner.

1. Set your minimum amounts 

Wholesaling is convenient only if you're selling your products to wholesalers in bulk. For that, you will have to set a minimum for them to receive your work at wholesale prices. 
You can either set a minimum amount of money your wholesale buyers have to spend or a minimum amount of products they have to buy.

Set the minimum based on your costs. You have to count what amount makes it worth for you to sell at discounted prices. Which brings me to the next point. 

2. Figure out your pricing
This is groan time, I know. You have to crunch some numbers. This is really a game where you give yourself the value you deserve and make money, so try to think about this positively.

Quantify the time, materials and effort spent making the product. After identifying the cost to produce, ask yourself, what is the lowest profit I could make on this item to feel great about selling it. Compare this to your retail price and see how you feel about the numbers that way. 
Your wholesale prices and your minimums should work together to create a profitable pricing model.

3. Create a killer line sheet

What the heck is a line sheet? In short, it's a detailed overview of all the products you're offering for wholesale together with all the info the wholesaler needs to know, at a glance.
A line sheet should include the product name and photos, item number, materials used, size or color options and a unit price (the wholesale price of course). Additionally, you can toss in information such as minimum order volume, recommended retail price (RRP), carriage paid to info (CPT), ordering policies, etc.
All in all, you should be brief but clearly illustrate to prospective buyers why your products appealing. Let your products shine!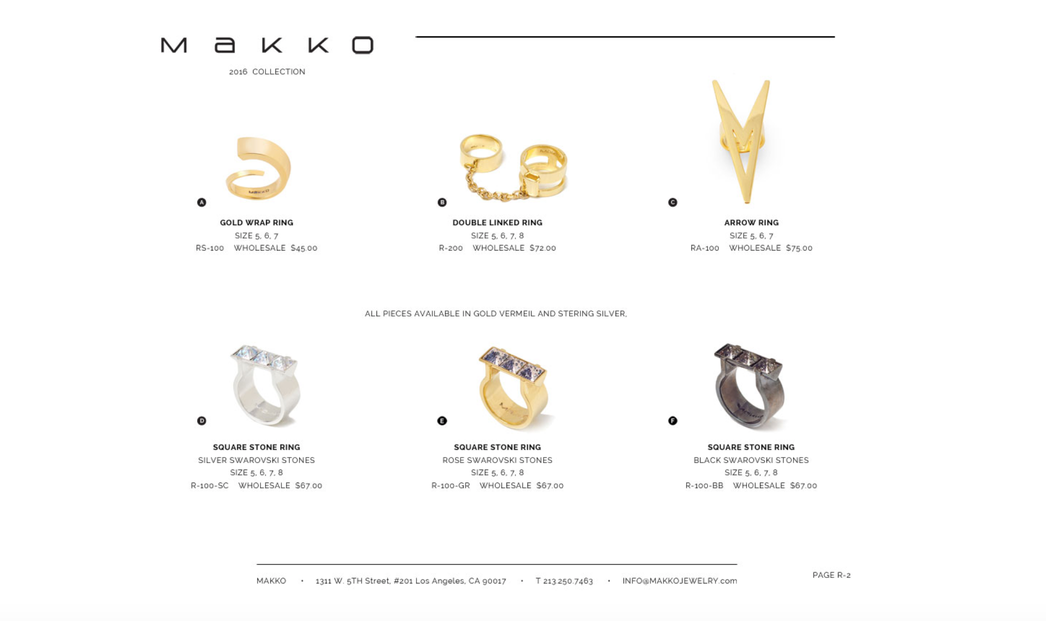 Elegant and sleek wholesale line sheet of Makko Jewellery. See it all here. 
4. Make your online store wholesale friendly

If you're a small online store owner, chances are you'll still want to focus on B2C even after you jump into wholesale. No worries, you can do both, just don't confuse either of your customers right off the bat. 
The most effective way is to have your B2C and B2B sales operated from one store. 
There are apps which will help you with that and beyond. The Wholesaler app, for instance, identifies what type of customer is currently logged in and shows them product prices based on what type of customer they are. This makes things a lot easier for you since you can keep all your orders in one place and your inventory in sync.
5. Let your products stand out
By wholesaling you get your products into other online or brick-and-mortar stores which is a great marketing opportunity for you. And there's no better marketing then, um... having awesome products. 
You can set your products apart by all sorts of means: by funny product descriptions, flawless product photographs, original packaging, you name it. The best thing is that your wholesale customer takes care of all the promotion, orders and shipping so if you have a unique branding, be prepared that the word will spread quickly. 
Wholesaling is a win-win both for you and your wholesale customer: promotion for you, profit for the retailer. Both almost effortlessly.
6. Get your invoicing straight
In most countries, sending proper invoices is required by law regardless of whether it is a B2C or B2B customer. However, when you start selling wholesale, you can be 100% sure that your customers will be expecting a proper invoice. 
Invoices are important to keep both yours and your wholesale customer's bookkeeping straight. 
Sufio automatically creates and sends professional and law-compliant invoices to your wholesale customers. Also, you can easily connect Sufio to a payment gateway and allow your customers to pay their invoices with their credit cards. 

7. Tax exempt your wholesale customers
In some countries, it is required to exempt your business customers of tax if they come from a different country than where your store is based. In a nutshell, if a customer has a VAT number and is eligible for a tax exemption, you should capture their VAT numbers in your store and charge them a price excluding VAT. 
If your store is based in the European Union, you should tax exempt your wholesale customers correctly.
Sufio can do all of this automatically. It allows you to capture your wholesale customers' VAT numbers, validates them against the official VIES VAT validation service and exempts them of tax during the checkout.