A quote (also known as a quotation) is a document that is sent to a potential customer and lists the proposed prices for goods or services. It is normally created based on certain conditions specified by the customer.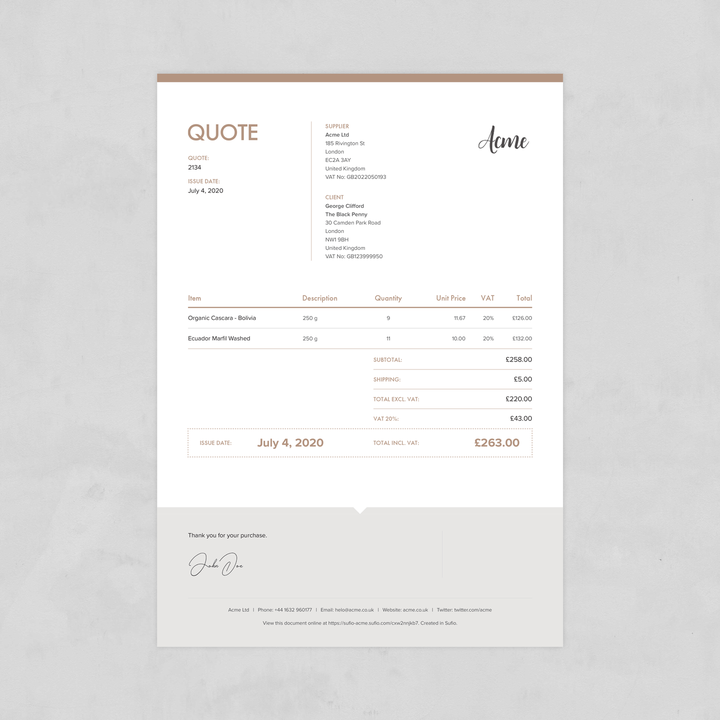 Quotes are quite different from an estimate, as an estimate is not binding for the supplier, and they also include prices of goods or services with a breakdown of taxes.
A quote is often required for services but is also commonly used by businesses that sell goods. By sending the quote to the potential customer, the supplier is committing to the proposed price.

In Sufio, you can only create quotes manually; however, please note that quotes are only available in our Premium or higher plans.
Creating a quote in Sufio
To create a new quote:
In your Sufio account, click on Quotes.
Click the New Quote button.
Tip
You can create a regular invoice out of every quote. All you have to do is open a quote and click on the Create Invoice button.

Need help?
If you wish to rename quotes to quotations, please contact our support. We'll be happy to change it for you.