WANDRD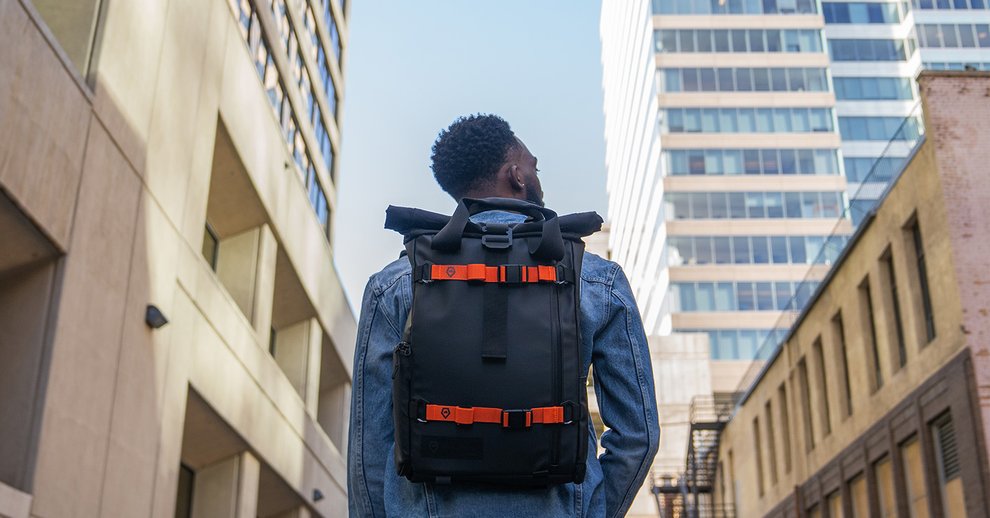 Gathered at their parents' kitchen table, Spencer and Ryan Cope were sounding off about how they had both been unable to find decent camera bags for their upcoming international trips.
They agreed the choice on the market were either bags that functioned well but looked terrible, or functioned terribly but looked good.
Most people would eventually settle for one of the two available options, but the brothers came up with their own solution instead—they would create their own.
So they set out on a mission to design a travel camera bag that is as functional as it is stylish. It needed to be weather-resistant, made to last, but not look out of place on either the streets of Paris during Fashion Week, or on a camping trip in New Zealand.
It was a decision that would lead the Copes to set up one of the fastest-growing companies in the US with their products now being sold in over 100 different countries.
Humble beginnings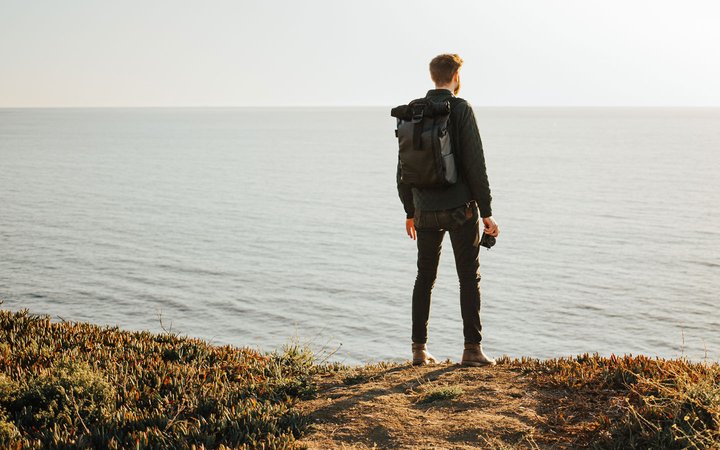 The brothers knew they wanted to do more than just make and sell bags. Spencer said that when the idea first came about in 2015, they agreed the bag should inspire people to travel: "We grew up traveling all over the world and both consider it to be the best education we, or anyone else, could ever receive, and we wanted to influence and enable others to do the same—to explore, and to live life in the moment."
They also needed a name for their company; one that reflected the people their product was designed—for the wandered.
The issue was that the domain name 'wandered' was going to set the budding entrepreneurs back an eye-watering $20,000, so they dropped a couple of vowels, and, voila, WANDRD was born.
Spencer and Ryan spent months going back and forth on the design, vetting manufacturers, and testing the product before they were finally ready to launch their first bag—the PRVKE Pack—on Kickstarter.
Though it was a success in raising some initial funds, the pair soon realized it was going to be a long road to get things off the ground.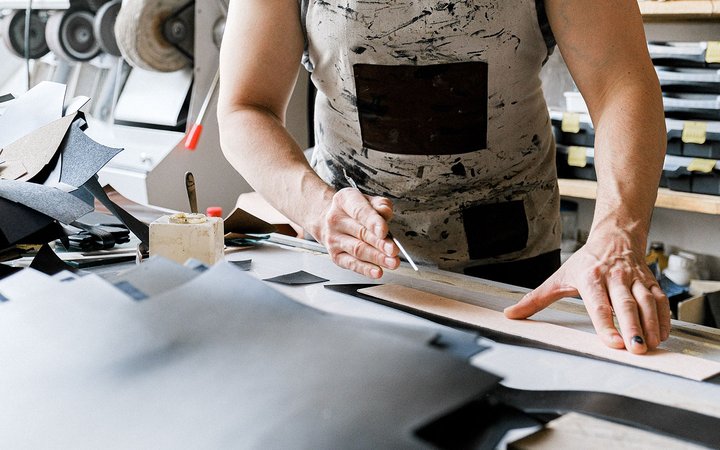 Spencer said: "Honestly, every day was a challenge when we first started. After we finished our first Kickstarter and raised roughly $115,000, we thought we deserved a little bonus because we had taken no pay and both of us were working on WANDRD for about a year."
"So, we crunched the numbers to see how much we could afford and realized not only could we not pay ourselves, but we were about $10,000 short of what we needed for our first PO to fulfill Kickstarter and have some stock to sell on our website."
"No one can ever prepare you for how much cash it takes to run a product company. You can grow and be profitable and still go out of business because of cash flow issues."
However, Spencer and Kyle were undeterred and continued to work out of their dad's basement, bootstrapping and fueled mainly by Red Bull.
Around a year after their first Kickstarter, their older brother Austin decided to join the team as a partner and brought with him his speedy spreadsheet skills.
They launched a second Kickstarter campaign, raising just over $400,000, and it was the boost they needed.
Over the next four years, they launched seven more Kickstarters, raising more than $3 million.
Strength to strength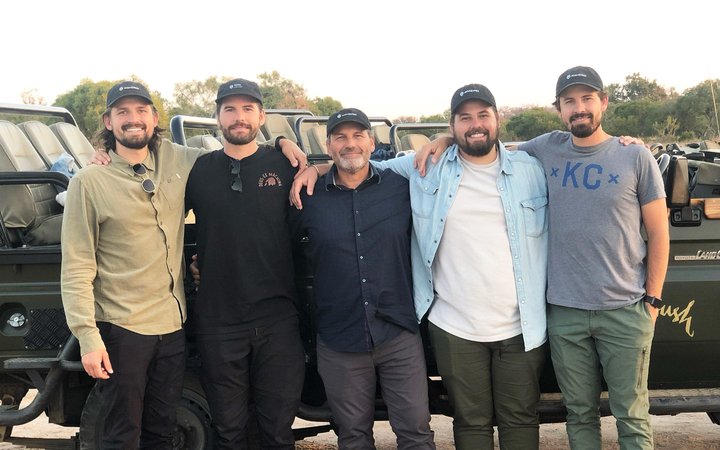 The brothers have since built up a team of 21 people—including their youngest brother, Conner, who was also keen to get on board, making it a real family affair.
Their headquarters is based in Utah, but they also have staff working remotely across the US, including New York City.
Spencer said: "We've had great growth over the years and even topped out at number 81 a few years ago on Inc's 500 fastest-growing companies in the US."
"When we first started WANDRD, we put together a pitch deck to raise some money from family."
"In that deck, we had that we would do $1 million in annual revenue in year 10 of WANDRD. We showed that deck to our dad and he questioned us suspiciously, 'do you really think you could do $1 million in revenue?'"
"We did over $1 million in annual revenue in our first couple years of business."
Spencer added: "We didn't start WANDRD because we thought we were going to make a load of money or because we were entrepreneurs solely focused on the very best business plan or idea."
"We started WANDRD because we wanted a product and couldn't find it. So, we are the brand, and the brand is us. We are authentic in that we are our customers. It makes everything pretty easy."
Going on world tour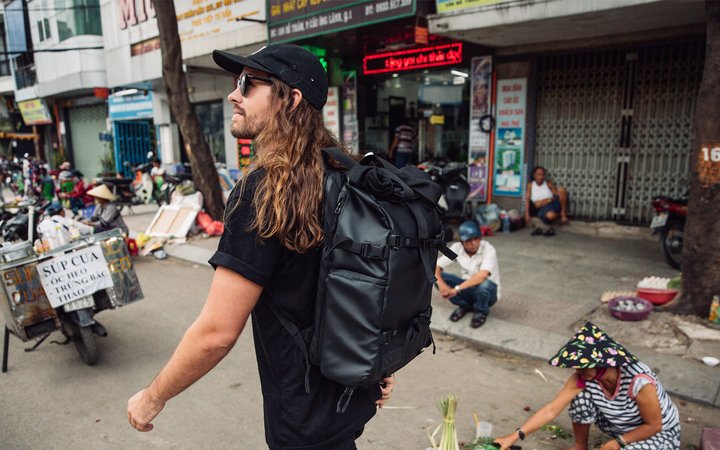 WANDRD is now a brand that is recognized around the world—mostly due to the company's success on social media.
Spencer added that selling wholesale has also provided great growth and brand awareness, especially internationally.
"WANDRD is an incredibly international business, both in our team and in our customer base. Although we are based in the United States, we have fulfilled orders in over 100 countries."
"We currently fulfill orders to over 129 countries on every continent (sans Antarctica). Outside of North America, we sell primarily in Europe and Asia-Pacific."
"It is not unusual for our team when traveling to see WANDRD Gear in airports around the world—Melbourne, Vancouver, Buenos Aires, Rome, Oslo, Hong Kong, Seoul, Manila—WANDRD Gear is continuously on a world tour!"
Working with existing customers is an ongoing mission for the team, according to Kyle Collison, who has been with the company for two years and manages the financial planning and analysis side of the business.
He told us they employ a variety of strategies to keep existing customers engaged: "Like many ecommerce retailers, we focus on email marketing to communicate sales, new product offerings, product ideas, and new collaborations."
"We have an incredibly focused and creative marketing team, so we also seek to create meaningful and impactful social media marketing strategies that communicate our brand, products, and brand ethos in a consistent way."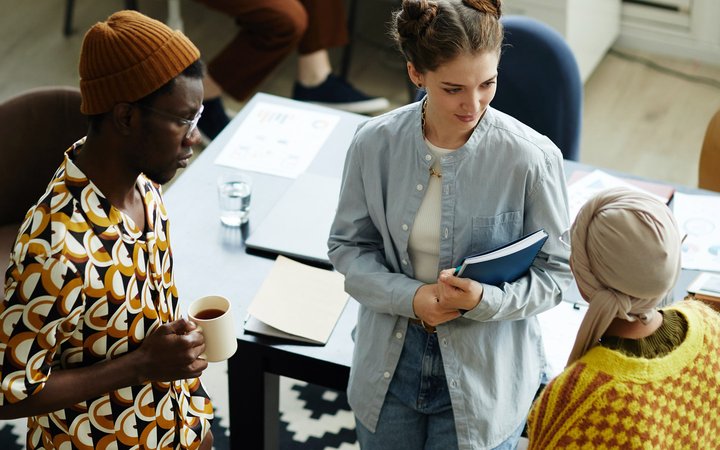 Kyle added marketing collaborations on various social media platforms is another strategy the WANDRD team uses.
He added: "A large part of our customer base are digital natives, and it is important for us to be where they are. We love to work with creative professionals and travelers in the digital media space, working and collaborating with photographers, videographers, and travelers on platforms such as Instagram, TikTok, Facebook, and YouTube."
Finally, they go back to their roots when it comes to new product launches.
"The origins of WANDRD are connected to crowdfunding platforms such as Kickstarter, and we continue to use those platforms to launch new product ideas from our design team," he said.
When it comes to attracting new customers, WANDRD has seen successful growth—something Kyle puts down to four different strategies.
The first is one of the best—word of mouth.
"Many of our customers report having arrived at our website after seeing our gear from a friend or family member," says Kyle.
"High-quality products and world-class customer service" is another reason, he added.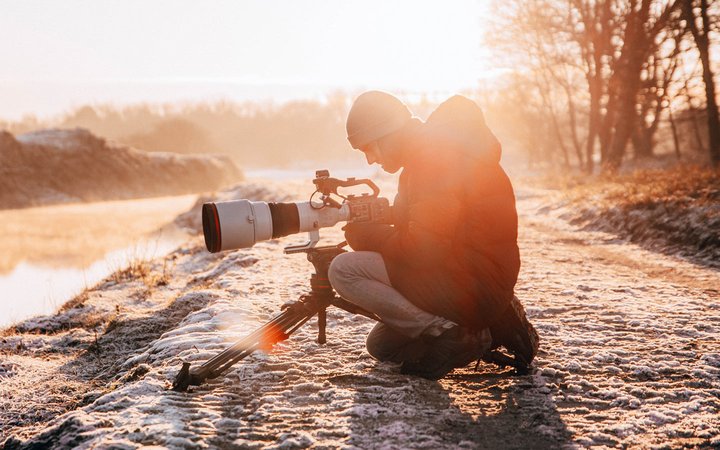 "WANDRD stands behind our products with a lifetime warranty and strives to provide individual product and customer support through a personalized customer service strategy. This has helped in growing our customer base by building trust and positive experiences around WANDRD as we have grown."
Other ways in which they attract new customers are through innovative marketing campaigns and new product launches.
"Our marketing team is constantly thinking of new ways and strategies to present our business. This has included expanding marketing campaigns to new platforms, and also expanding our target market from the original 'photography' space towards more everyday carry and travel gear solutions," says Kyle.
"Meanwhile, our product team is constantly thinking of new product ideas and constantly working to improve existing products as well, using the feedback we get from our supporters. New colors, materials, features, and product categories have helped WANDRD grow."
"In 2023, we launched a new TRANSIT travel line—a travel-focused series of travel backpacks and carry-on roller bags."
Automation and optimization
Having the time and resources to focus on attracting new customers and launching more exciting products is in part thanks to automation tools.
As an ecommerce business with big order numbers to fulfill, WANDRD knows all too well the importance automated software has on allowing the team more time to focus on other areas of the business.
Kyle said: "Good software tools and automation have been critical to our operations and success as a business. Fulfilling a large number of orders, offering a large number of product options, and shipping to a large number of countries creates the need for good tools to optimize sales and fulfillment."
"Customers rightfully expect clear communication, short shipping timelines, accurate order fulfillment, and a customer service team that's actually available."
"The goal for our team is to use software tools to reduce friction to match and beat those expectations."
Some tools the WANDRD team relies on to run their business successfully include Orderify and Sufio.
"Orderify allows customers to edit, cancel, and reorder on their own for a better customer experience," says Kyle.
"We also use Sufio, which automatically creates and sends professional invoices, with powerful workflows that allow automation that we can specify to individual customer segments (based on geography, for example)."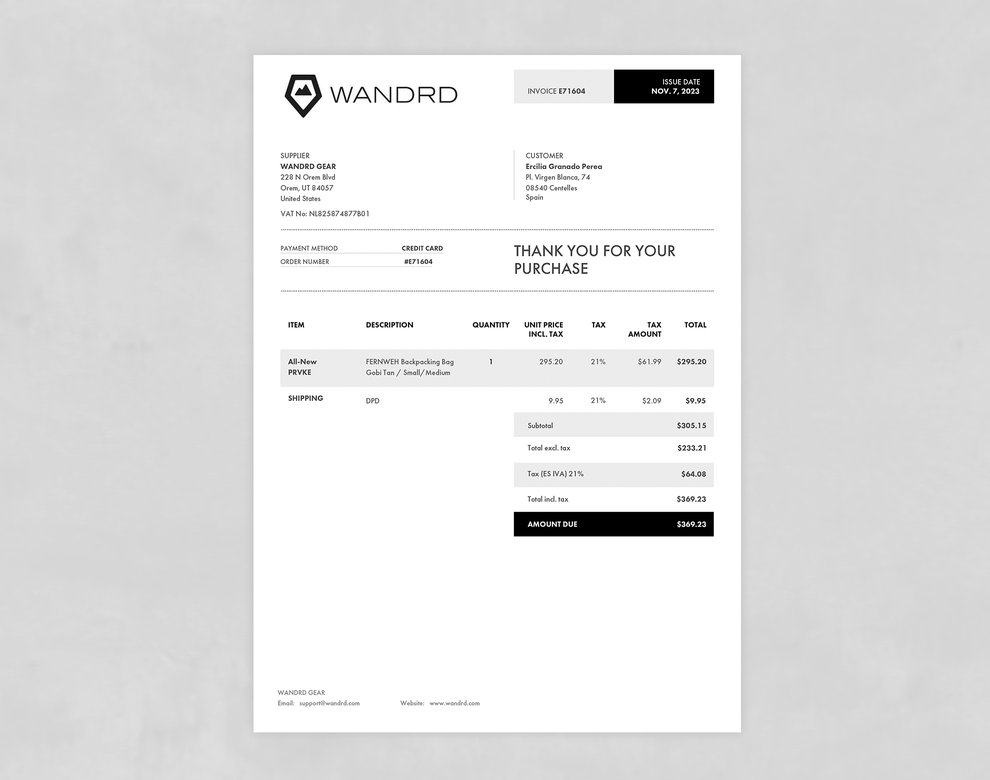 "We understand how important invoices and receipts are to our customers. We also understand that our customers want a frictionless experience related to invoices and receipts—we want them to enjoy their WANDRD Gear, and not have to think about asking for a tax invoice or receipt after the order has shipped!"
"The time saved for both our customers and our customer experience team has been extraordinary and has allowed our team to focus on more relevant customer questions related to our products, reducing the friction for our customers in doing business with our company."
Getting invoices right
For WANDRD, some of the key features offered by Sufio were what made it stand out on the Shopify app store compared with other competitors.
Kyle explained that one of those is the customization features, which allow them to match their invoices to their branding.
He said: "Our customer base contains many digital media professionals, and we focus our brand image on high-quality design features. We want our invoices and communication with our customers to match this high standard, and Sufio has allowed our team to create brand-consistent invoices."
"The design element of our WANRD invoices is important to our business. Our business, on the whole, is committed to high-quality and world-class designs in our products—and many of our customers work in professional design, photography, and videography roles."
"We strive to match this in our visual communications and visual marketing with our customers—and Sufio has allowed us to create high-quality customized invoices that are consistent with our branding."
Another vital element of the invoicing process is accuracy—something that Kyle said Sufio has helped with.
"We are confident after working with Sufio that the invoices contain the correct and relevant information."
"This includes the correct products, correct customers, and correct tax calculations."
In addition, selling to countries around the world that use different tax rates and laws can be overwhelming, but this is something Kyle says Sufio has helped WANDRD get right.
"We sell our products to over 129 countries and have noted that our customer demands for receipts and invoices are different for different geographic regions."
"Our European customers specifically request VAT invoices at a higher rate, so we have been able to turn on invoices for these specific customer segments. Sufio has allowed us to apply the understanding we have of our customer base into an automated solution that better meets their specific needs."
Future of WANDRD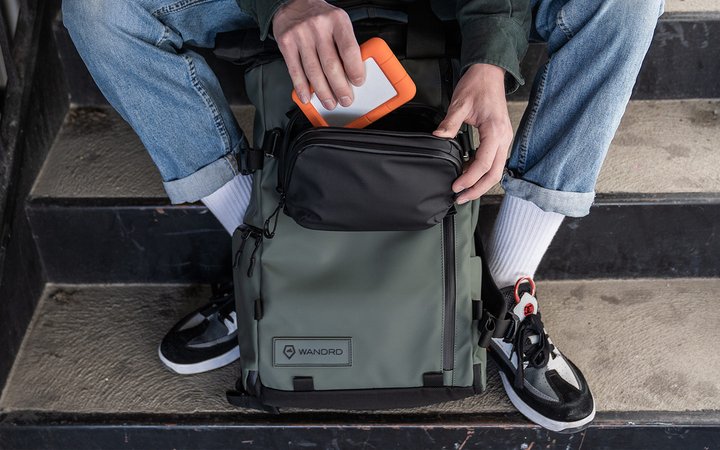 In a post-pandemic world, global travel has well and truly opened up again, allowing WANDRD to continue its brand mission of inspiring people to get out and explore.
Kyle said: "WANDRD as a business is in a growth phase. Future plans include new products, new markets, and new customers."
"Sufio is a tool that will allow WANDRD to continue to manage a procedural function—invoice creation—that is something that our customer base will continue to need. Good automation tools like Sufio have led to better outcomes with less friction for our valued customers."