Bold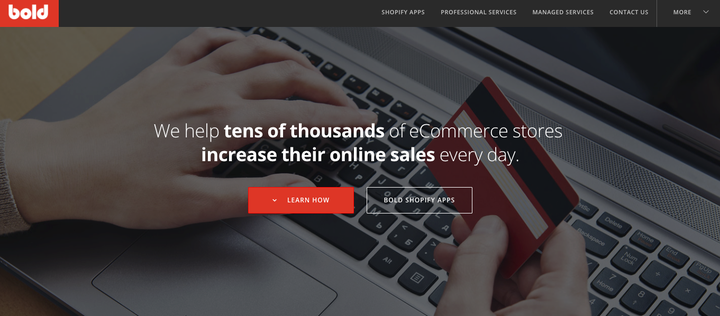 Bold develops some of the most popular eCommerce apps available for the Shopify eCommerce platform, designed to help store owners increase their sales.
With a team of over 100 professional Web Designers, Developers, Online Marketers, and dedicated Support Team, Bold is also Shopify's largest Expert Development partner worldwide. 
Whether you are looking to get started setting up your first online store, to transition over to Shopify from a different platform, or for a complete custom design and development solution, Bold can help. After all, eCommerce is what we do!

We were store owners before we started Bold, so we know exactly what eCommerce entrepreneurs need to take their businesses to the next level. All of our apps are designed to make your life easier and to increase your profits.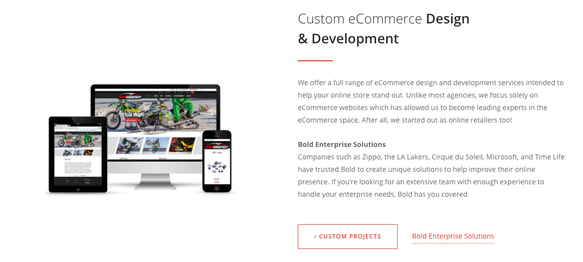 Whether it's making a small tweak to an existing theme or building a full site from scratch, we've got you covered. We've worked with small mom and pop stores to Fortune 500 companies needing full enterprise solutions.

Expert designers, developers, and account managers at your fingertips to help drive conversion rates and create a better user experience for your customers. We'll help you run your store and create a strategy that will grow your brand, client base, and ultimately your sales.