Introducing Sufio's Winter 2023 Release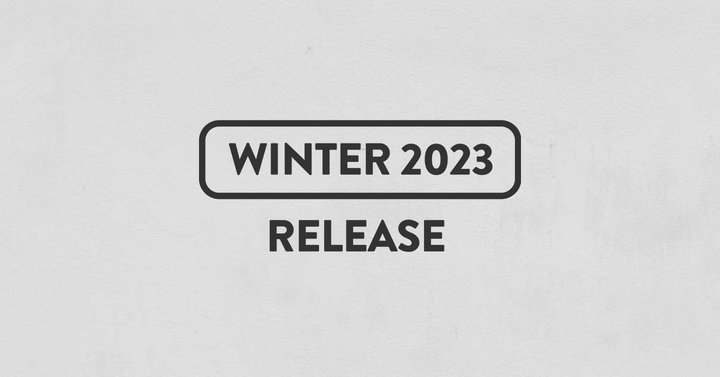 After months of development and hard work, we're excited to introduce Sufio's Winter 2023 Release. The added features are primarily focused on branding, as well as a significant quality-of-life update for email statuses.
Together, we hope these improvements help you build a more recognizable brand for your store. Design has always been a key pillar for Sufio, so we're taking Q1 of this year to make that aspect stronger.
This post gives you a quick summary of everything we did, but we invite you to read the dedicated article for whichever feature interests you most.
Build a stronger brand with professional fonts
Sufio will help stores build recognizable brands by introducing integrations with renowned font foundries. We've chosen to start with Google Fonts because they have one of the biggest libraries, instantly giving our users access to over 1,500 font families.
Our design team worked hard to handpick some of the best fonts from a variety of categories like Didone, Humanist Sans and Old Style Serif.
If you're struggling to find the right fit for your store, just see the descriptions of each font category to learn about its characteristics and purpose.
Find out more about custom fonts.
Customize your documents with our new template editor
Every store has a unique vision for its branding, and we want Sufio to give merchants the freedom to build it.
Until now, only the support team could help you customize your invoice fully. It was a popular solution for users wanting to match their documents to their company's style guide or comply with local legislation. The downside is that a back-and-forth with an external team might not always be practical.
The new template editor is our solution to this. It lets users edit the source code of their document templates, giving full creative control.
Discover more of the powerful customization features in our new template editor.
Keep track of emails with new email statuses
It's important for customers to always have access to your store's invoices, which is why Sufio makes it easy to email them. It's our way of helping you get paid on time, as these messages also serve as reminders.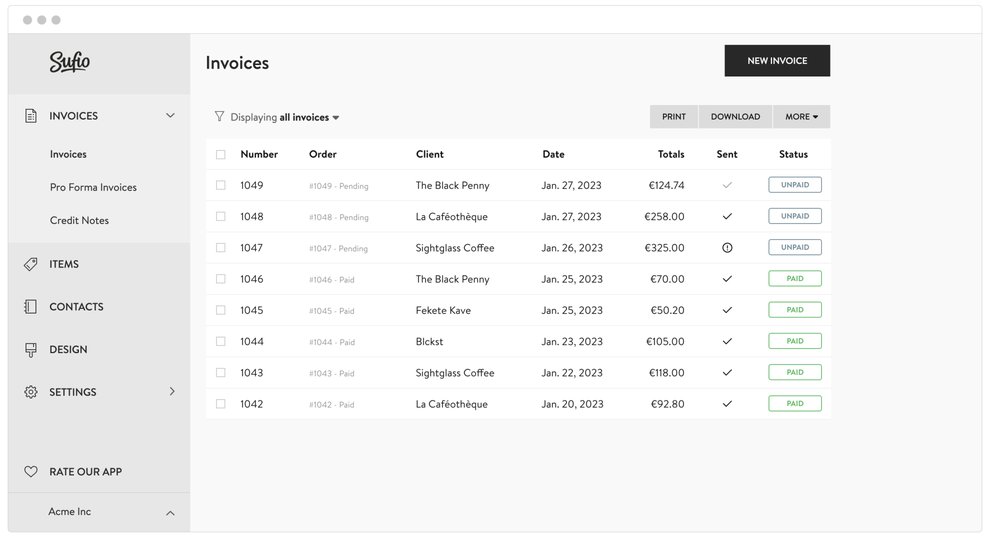 When emails don't get delivered because of minor mistakes like a typo in the customer's email address or their inbox being full, we want to let you know. Instant access to this information gives you the chance to fix these issues quickly and resend the document.
Our new email statuses are a quality-of-life update for our users. They are there to clarify the issue and guide you through the steps to fix it.
This release is the first time we rolled out updates in a big bundle like this. It's something we aim to do more of in the future, so stay tuned for more exciting news later this year!
Let Sufio automatically create and send beautiful invoices for every order in your store.