Managing Customer Expectations During Delivery Delays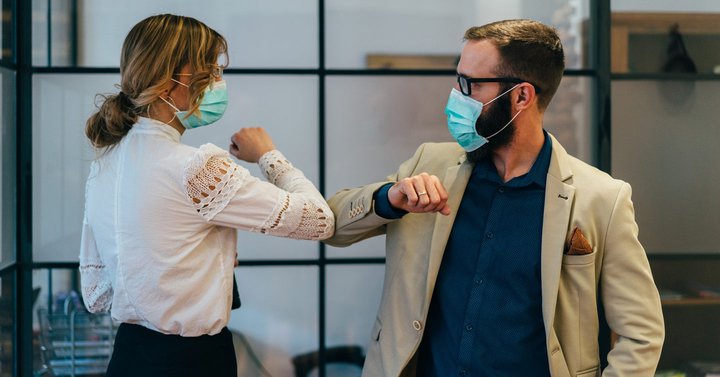 With the coronavirus pandemic rapidly changing how businesses operate, companies across the world are wondering how may be best to respond.
The situation appears to be changing every day and at different rates in various countries. Some nations have been placed into full lockdown - with borders shut, businesses closed and supply chains under strain - while others are either emerging out of the other side or braced for the worst.
Whichever way, it's a challenging time and the world is a little anxious about what's to come - including those in ecommerce.
What is Shopify doing to help?
As a business owner, it's important for you to feel reassured and supported by Shopify in these unprecedented times.
Thankfully, Shopify has already taken steps to make it easier for merchants to navigate this tricky time, including:
Gift cards are now available on all new and existing Shopify plans
Retailers who use Shopify POS will be able to offer in-store or sidewalk pick up for online orders
Access to $200 million in small business funding
A 90-day free trial for all new customers - plus those currently on a 14-day trial can extend it
Shopify is also offering support by connecting business owners on its Covid-19 community forum as well as hosting live webinars with weekly virtual programming.
There's more information available on the Shopify website.
How to manage customer expectations during coronavirus
With the virus continuing to spread, there's a growing chance that the pandemic could have an impact on your customers.
But there are actions you can take to make sure your customers feel supported - and it could even result in a stronger relationship with them in the long run.
Here are four ways to prepare customers and manage disruption.
1. Anticipate demand
One of the benefits of having historic order information - and knowing your customers - is that you know what customers are likely to purchase and when.
But this global pandemic may throw your typical expectations up in the air, so as a business owner you should be prepared to see changes.
Most countries around the world have now ordered people to stay at home to stop the spread of the virus, therefore you need to consider what your customers might be seeking now they're spending more time indoors or away from their typical workplaces.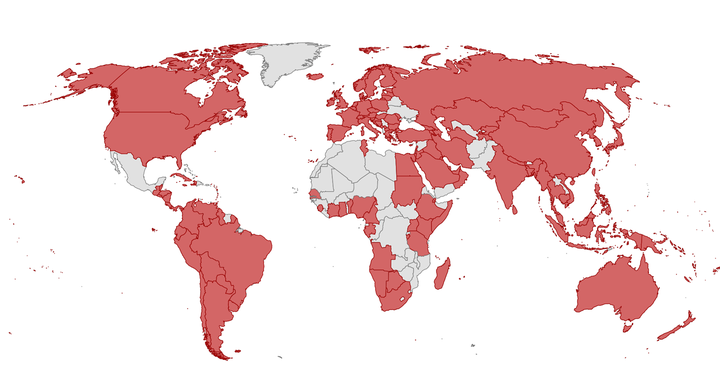 More than 100 countries have travel restrictions because of coronavirus.
If you're a clothing store you might see more orders for loungewear and less swimwear. Fitness stores could expect more demand at-home workout equipment such as resistance bands. And with more people working from home, electronics firms may see an increase in demand for products like keyboards and monitors.
Identify the products that are going to be useful and popular in this climate and plan stock levels accordingly.
By anticipating that demand you can start to look for alternative suppliers - should you need to - and prevent any shortages, so you can let customers know that as far as you're concerned, it's business as usual.
Another important step is to research courier delivery times. Is your usual carrier experiencing delays or shortages due to the virus? If so, think about whether it'd be better to move to a different courier - even if it's only temporary.
It may also be worth considering some alternative means of delivery such as click and collect options - lots of big supermarkets, post offices and convenience stores offer collection points for customers.
2. Reassurance
When it comes to keeping customer relations, honesty is always the best policy - especially in these uncertain, and rapidly evolving times.
Your customers will appreciate sincerity for their peace of mind, so if you are anticipating any issues, such as supply chain problems, then acknowledge this.
Keep marketing about how you'll be operating clear and honest.Let customers know whether staff members will be unavailable and how you are working during the crisis.
This way you're giving customers the reassurance that they can trust you to fulfill their orders - but you're also allowing them to make their own decisions on whether your timescale won't work for them.
Trust us, they will appreciate your transparency rather than being left disappointed further down the line because you've overpromised and underdelivered.
3. Clear communication
It goes without saying, communication is key. Pandemic or not, you should always maintain an open dialogue with your customers. This not only strengthens your relationship but also allows you to work together so that you can deliver the best level of customer service as possible.
For your website, make sure you are communicating delivery times in your themes header - regardless of whether it's business as usual or if you're experiencing levels of high demand.
You can also set up a new page dedicated especially to Covid-19 and how you're handling the response.
It's worth communicating this information on product pages, on the cart page, as well as on the order confirmation email, so there are no last-minute surprises for customers.
The key information to communicate includes how long an order is likely to take to arrive and what the contact procedure will be for those who want to get in touch about delivery. It may be a good idea to update your FAQ section with these details, if you have one.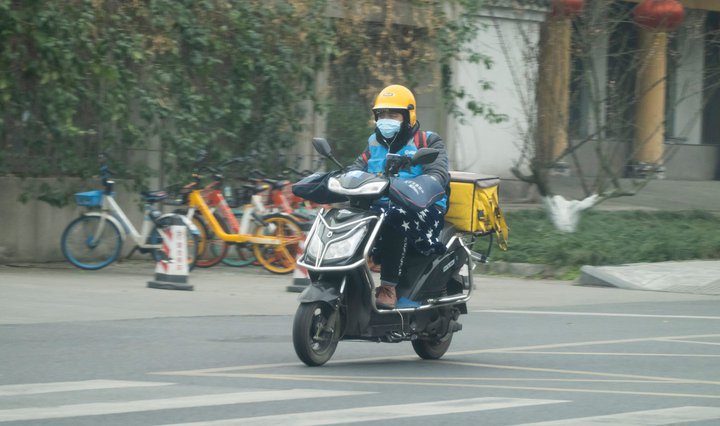 4. Personal touches
It may feel like the world is falling apart, but the coronavirus pandemic has sparked an outpouring of good nature and community spirit. And there's no reason why that feeling shouldn't apply in the ecommerce sphere.
Think about how you can bring a smile to your customer's face with your own small acts of kindness.
Why not offer free delivery or extend your returns policy, to make people's lives a little easier in these times of crisis.
Lots of supermarkets are offering exclusive shopping hours for the elderly, vulnerable or healthcare workers. Maybe there's something special you could do for those customers too, such as discounts or freebies?
It could even be as simple as popping a kind message in their packaging or on their invoice, just to thank them for their loyalty or custom during such unusual times.
Sufio lets you automatically create and send beautiful invoices for every order in your store. So, if you want to add a personalized thank-you note on there, then rest assured it can be easily done. Need some help? Our experienced support team is on hand to make sure invoices and taxes are correctly set up for your store.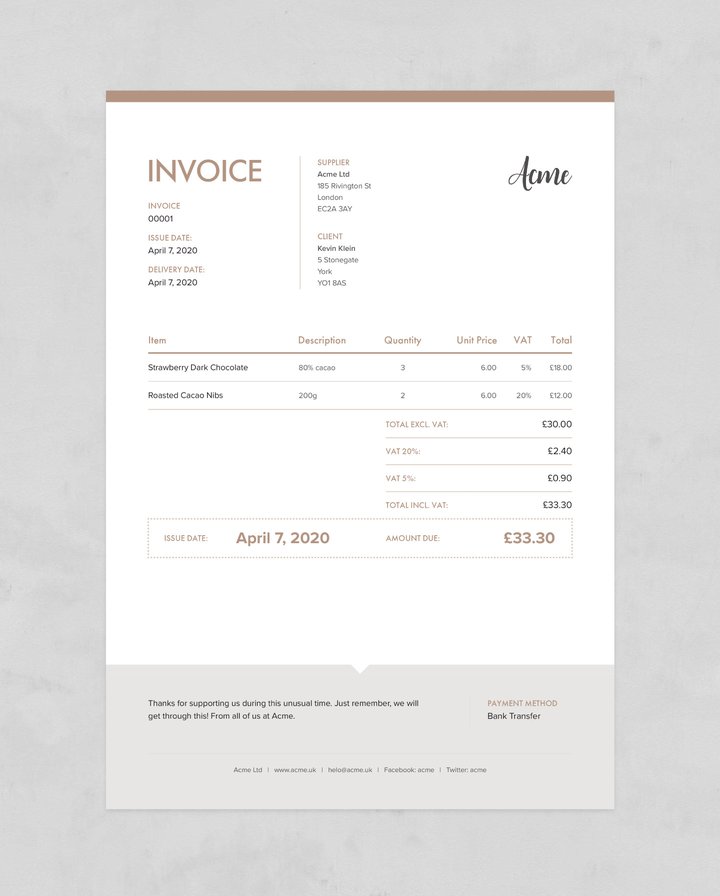 Changing situation
As Covid-19 continues to spread, the situation evolves in each country - and economy - day by day.
At the stage, the best thing you can do is keep your ear to the ground and stay on top of what the World Health Organization and your local government have in place in terms of their rules and guidance.
If supply chains are likely to become an issue, you may also want to consider developing a contingency plan or exploring some alternative suppliers, especially if you get your stock from other countries.
And seek professional advice, if you have any concerns about your business.
But just remember, at some point, this will be over and businesses will return to normal - we will all get through this together.