Five of the Best Countries for Dropshipping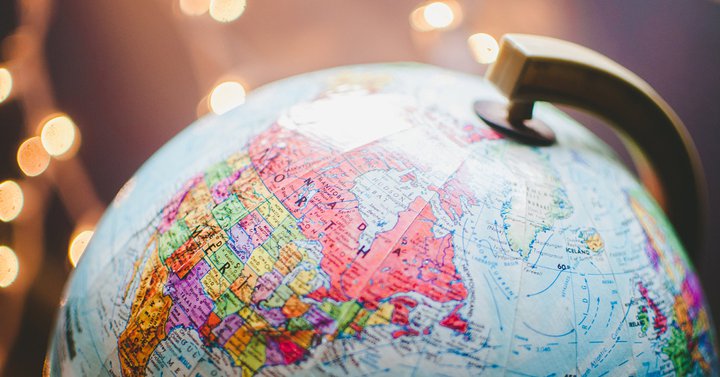 Facilitated by the rise of ecommerce platforms like Shopify, dropshipping has become a very appealing business to many aspiring entrepreneurs.
It involves selling items that are not kept in stock by the business. Rather, products are shipped directly from the third-party supplier to the customer.
Not needing to store items yourself and only ordering them from the supplier as required makes it an easy business to enter as there's no need to invest in inventory and warehouse space.
However, these low barriers to entry have made it a very competitive market, which means that any dropshipping entrepreneur will need to have a well-thought-out business strategy.
One of the most important elements of this will be deciding which countries to target.
What makes a country good for dropshipping?
When it comes to working out which countries are most suitable for dropshipping, those with the largest ecommerce markets make for obvious choices. The bigger the market, the more sales you will make (at least in theory).
However, in reality, other considerations also come into play:
Market saturation—if a country's ecommerce market is already highly competitive, this may make it harder to break into for a small dropshipping start-up.
Growth potential—establishing yourself as a leading company is easier in a small market, and doing so puts you in the position to reap the dividends when that market expands.
English-friendliness—assuming that most of your sales and marketing materials are in English, you will have to pay the translation costs if you want to target a country where English is not widely spoken.
Widespread payment method—in certain countries, the most common payment method may make selling there impractical for a dropshipping business. For example, in India, payment in cash on delivery is very popular.
Scams—if fraud is widespread in a certain country, it should be ruled out as a target for dropshippers. For example, while Indonesia is a big growth market, 35% of ecommerce transactions there are fraudulent.
Social media usage—platforms like Facebook are key marketing tools for dropshipping. If a country has low levels of social media usage or a platform you're not established on is the go-to choice there, it may not be the best choice.
What makes an ideal target market may also vary a bit between different dropshipping businesses. The niche you're operating in, along with the location of your suppliers, will mean that a country not on our list could be an excellent choice for your business.
However, these five countries are highly likely to be a good target for the vast majority.
The US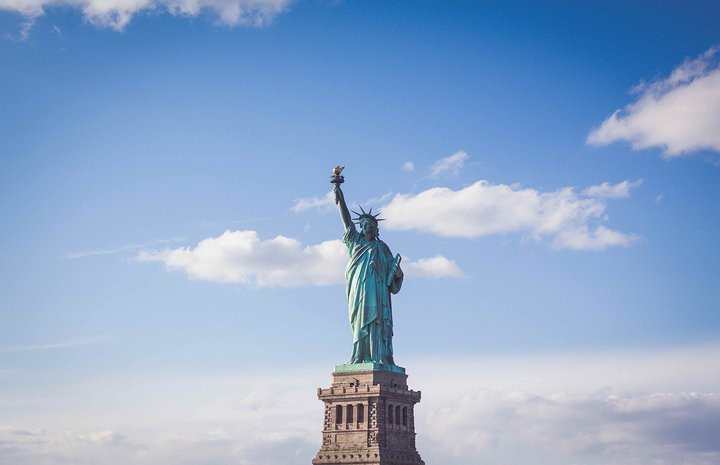 As the world's largest economy and home to ecommerce titans like Amazon and eBay, it should come as no surprise that the US is the leading country for dropshipping.
The US stands out from the rest of the world in terms of the market's sheer scale: data from dropshipping platform Oberlo shows that more than 50% of their total sales worldwide come from the US.
However, the American ecommerce market is already quite saturated. Therefore, dropshipping businesses wanting to break into this competitive space will need to spend quite heavily on a smart sales and marketing strategy.
The UK
With the largest ecommerce market in Europe, producing revenue totaling £693 billion in 2019, the UK is another very strong choice.
What's more, fashion—one of the most popular industries for dropshipping—accounts for a large and fast-growing chunk of the UK ecommerce market. According to Statista, in 2020, total revenue from fashion ecommerce in the UK came to around $33.5 billion, and the market is estimated to grow to $49.5 billion by 2025.
Australia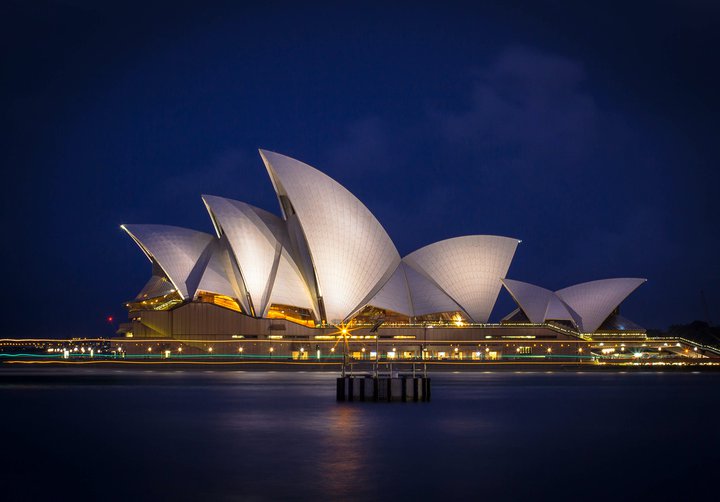 Australia is another market growing rapidly—revenue from Australia's ecommerce market is projected to reach approximately $35 billion by 2025—making it an ideal place to expand a dropshipping business into.
As with the US and the UK, Australia is an English-speaking country, meaning that marketing in English will not run into any major language or cultural barriers.
Sweden
Sweden may have a small population, but it punches above its weight when it comes to the purchasing power of its citizens; after all, the country is famed for its excellent quality of life. Unsurprisingly, Sweden accounts for a disproportionately high number of dropshipping sales.
As dropshipping businesses do not need to pay the high costs of renting Swedish retail space or warehouse facilities, they can be very competitive by selling products to this wealthy group of customers for a lower price than local businesses.
What's more, Sweden has some of the highest levels of proficiency in English as a second language, according to WEF research, meaning that ads, headlines, and product descriptions in English will be easily understood by the vast majority.
Canada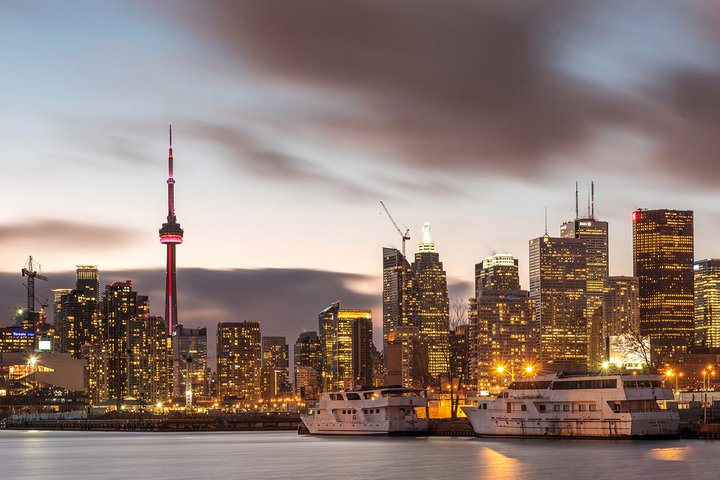 Facebook is the largest social media platform in the world by a huge margin, making it the natural choice for dropshipping ads. Therefore, the fact that around 72% of percent of Canada's population uses the social network—set to grow to over 90% by 2026—strongly benefits dropshipping businesses wanting to gain customers there.
Canada also offers many of the same advantages as the UK, US, and Australia since it has a booming, fast-growing ecommerce market, it's English-speaking and secure, and major payment providers like PayPal dominate.
Final thoughts
There are also developing countries such as South Africa, the Philippines, and Malaysia with ecommerce markets that, while small compared to the countries above, are growing very quickly. Those willing to play the long game and take a greater risk should consider these countries instead.
Our list is by no means exhaustive, but it should have given you a clear sense of what factors make a country most suited for dropshipping and where you might begin to target your marketing.
Once your dropshipping business starts selling products internationally, your No. 1 priority should be to ensure that you comply with local tax and customs laws.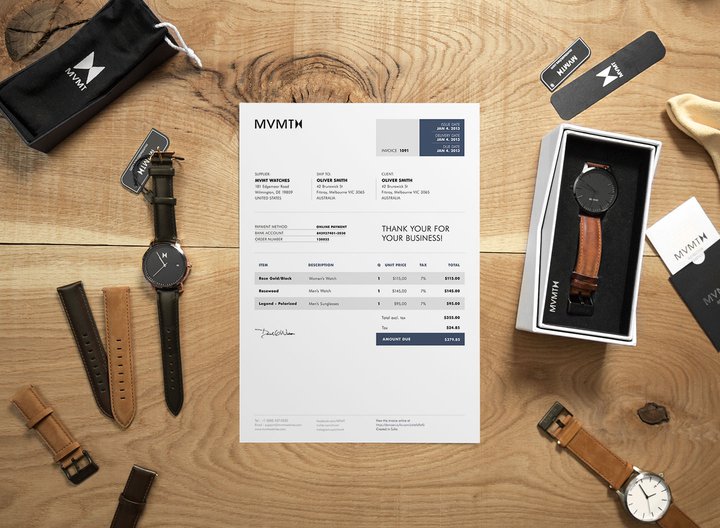 Sufio creates fully-compliant invoices that charge the right amount of tax to your customers and display their local currency and language.
It also allows you to automatically create and send invoices in line with your branding, with professionally-designed templates whose colors and elements can be customized on the fly.