3 Ecommerce Stores with Creative Customer Experience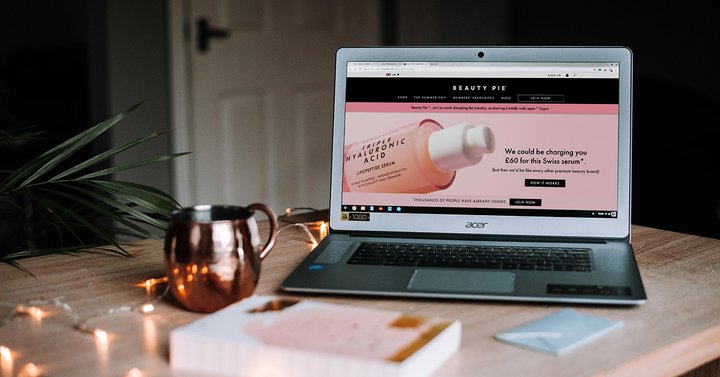 Thanks to the thousands of new ecommerce stores and the competition they've created, there's never been a better time to buy online.
With so many different ways to shop, retailers are having to work harder than ever to offer great customer experiences.
That doesn't just mean offline and in-person. The modern consumer expects to be equally as delighted when they visit an ecommerce store too.
As technology advances and brands raise their game, online customer experience has never mattered more.
From effortless product discovery, through creative flourishes that make purchases feel memorable – even magical – there's so much that ecommerce merchants can be doing to maximize the delight that their shoppers feel.
In this article, we'll explore a few brands that are going above and beyond when it comes to creative customer experience.
1. Seventeen Minutes: The art of effortless gifting
Everyone wants to be considered a "good gifter" – but finding ways to make a present feel personal to the recipient isn't always as straightforward as you might hope – especially when shopping online.
Seventeen Minutes is a create-your-own gift box service which allows you to curate a unique and thoughtful present for a loved one.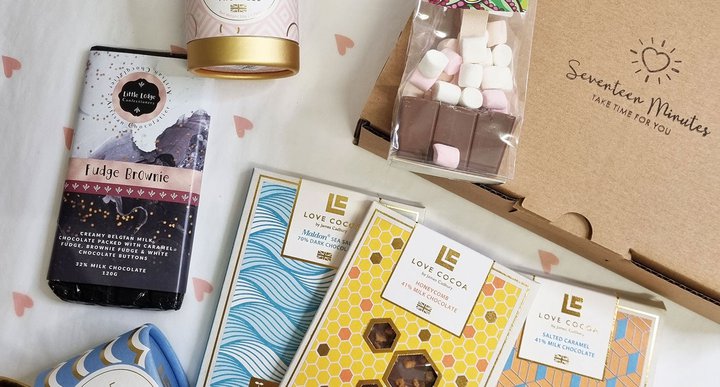 Go the extra mile and let your customers personalize their orders.
With more than 70 handpicked items to choose from, each gift is a totally unique and personal creation. You can even include a handwritten message for an extra personal touch.
Better yet, the shopping process is clear and easy to use, offering great visual inspiration, allowing you to explore each item, before choosing whether to add it to your gift box.
There's also a nice human story behind the brand. When founder Sara realized the importance of making time for herself as a new mom, she decided to launch a self-care subscription box to help others in a similar position.
She called in Seventeen Minutes because that's all the time the average mom gets to herself a day. The business has since grown into a service offering thoughtful gifts for any occasion.
We hope Sara's getting a little more time to herself these days - although we suspect, thanks to this great ecommerce venture, she's keeping busy!
2. MVMT: Instagram inspo
There's no doubt about it, social media sites are changing the way consumers shop. Super stylish accessories store MVMT have always been well ahead of the curve when it comes to social commerce.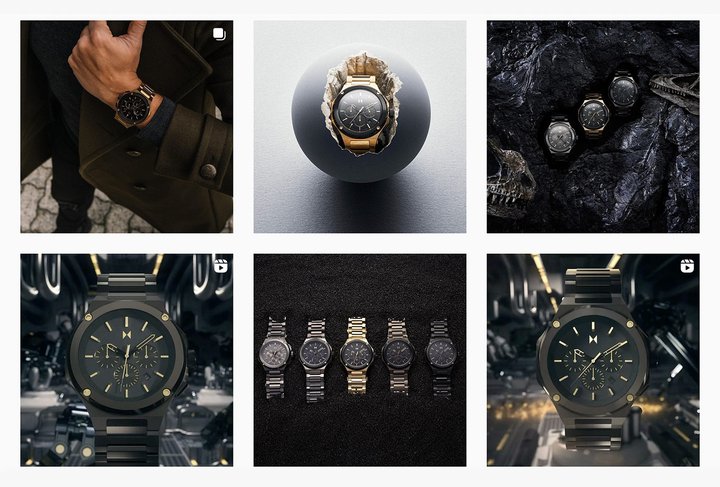 Impress your visually motivated customers with breathtaking product photography
The popular brand's savvy founders used Instagram to help them grow their fashion empire from their Los Angeles base to a global community of more than 1.5 million customers. A well-curated feed and shoppable posts allow their followers to easily act on a moment of inspiration, seamlessly completing the purchase of any item that catches their eye, with no need to go hunting on another website.
A strong social focus also allowed MVMT to better understand their audience, as shoppers who are style-conscious, visually motivated, and likely to have gained inspiration from their social media feed.
By including customer-generated imagery across their channels, they also create a visually compelling shortcut to product discovery. By showcasing social content is across store homepages, they're always kept looking fresh, and a strong sense of community is conveyed, helping customers feel a stronger sense of identity and affinity with the brand.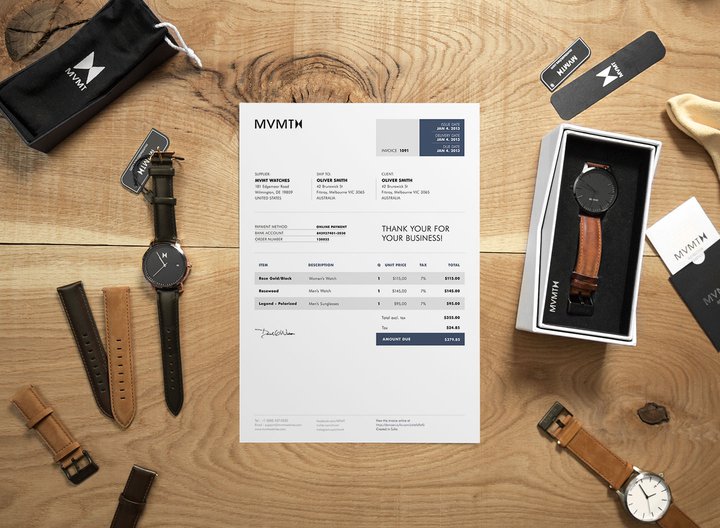 For businesses like MVMT - who also use Sufio for their beautifully branded invoices - it's clear that shoppable Instagram posts are a great way to visually showcase products and drive more sales.
3. Beauty Pie: Ripping up the rule book
Born out of frustration with excessive pricing mark-ups in the beauty industry, Beauty Pie was founded as a membership service, offering consumers cosmetic products at transparent pricing that cuts out the middleman.
Their unique monthly subscription service allows members to shop a huge collection of beauty products straight from the suppliers, without the added expense of a luxury price tag and branded packaging.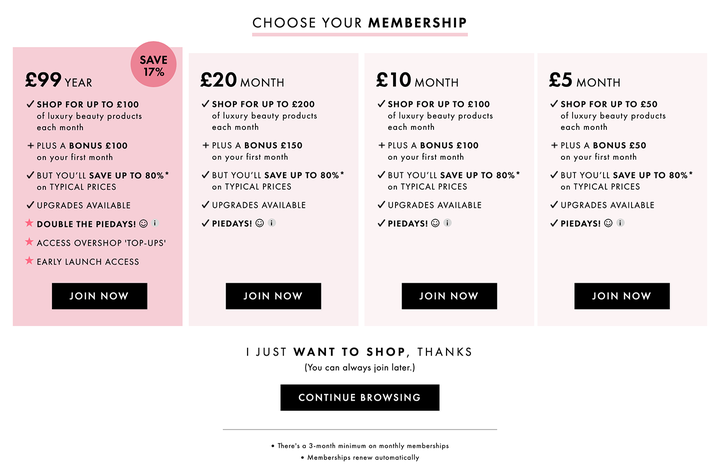 Design your pricing strategies carefully to maximize sales
It's a concept that has really challenged industry norms, but has quickly garnered a cult following as an entirely game-changing way of shopping online. Customers love the experience of getting real value for money by sidestepping traditional retail conventions.
By now, most people are familiar with monthly subscription services, but Beauty Pie is different in that it has the option of three membership tiers - from $10 a month to $50 a month, each unlocking a different amount of spendable credit and offers - adding value and excitement.
Beauty Pie has also built a strong Instagram community which provides an interactive space for loyal members to share reviews and discuss new launches. Their founder, Marcia Kilgore, often gets involved asking for feedback, bringing real authenticity to the brand.
Reassess and evolve
Ecommerce is a growing sector and competition shows no signs of slowing. In order to keep things interesting for customers and stand out from the crowd, merchants need to evolve too.
The best route to success is a deep appreciation and understanding of your audience. Dig into your data, look for patterns – what's keeping (or preventing) people coming back to you?
Once you get to know your customers' likes and dislikes, you can start to refine the strategy you apply to delight and surprise them, identifying methods that could make their lives easier through your online retail experience.
A well-considered shopping experience does more than just get you noticed; it gets you trusted and remembered.
Don't forget – the customer experience continues even after they've made their purchase. Customers are influenced by every interaction with a brand, whether they're waiting for, receiving, or enjoying your products.
If you're thinking about ways to improve your post-purchase customer experience, Sufio is a great way to impress your customers with professional, beautiful invoices and packing slips.
Matched to your company's design and branding, these provide a reassuringly consistent and polished effect – showing how much your brand cares about attention to detail and top-notch customer experience.