8 Tips to Writing Outstanding Product Descriptions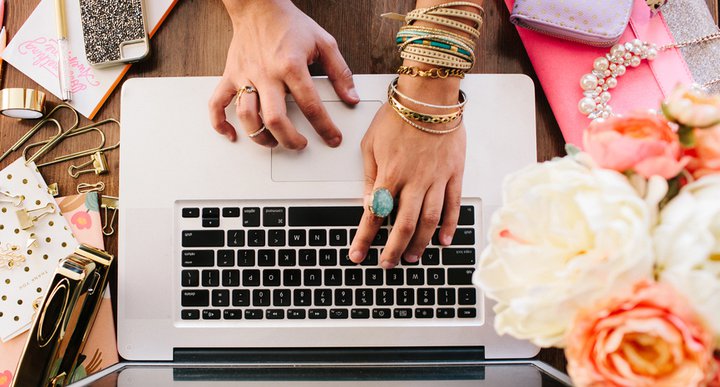 An online store should be a complex mesh of marketing strategies revolving around one chief goal: to sell. The best way to initially catch the online shopper's attention is by perfect product photographs. However, seeing the product isn't everything. 
You need to write a description that not merely describes the product but one that sells it like a hot cake. 
A well-written product description can increase the possibility of customer purchase by as much as 300%. Now that turns product descriptions into something you should definitely pay careful attention to. 
We've collected some tips for you to help you write first-class descriptions of your products. 
1. Speak in your customer's language
Know who your customer is and speak "their language".  Ask yourself some questions first: How old is your typical customer? What type of personality are they? What language do they use? What are their interests? You can also try to discuss this with someone from your target group. It is the best way to discover what your potential customers find most appealing.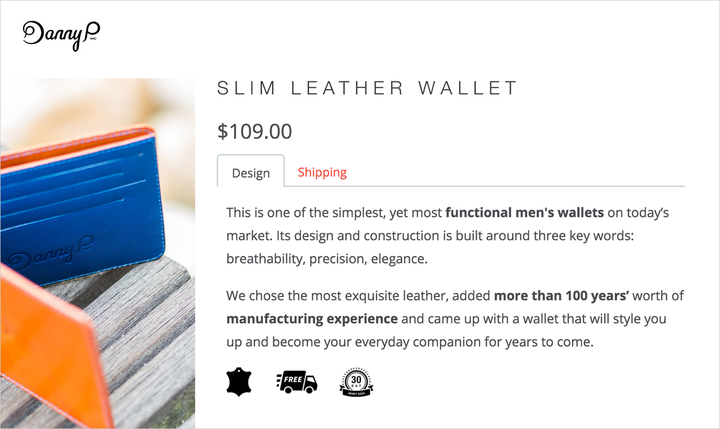 Danny P. 
2. Arouse emotions 
Despite having said that your product descriptions should be simple, they shouldn't be boring.  The wording needs some emotion - the shopper should feel a certain way after reading them. Try and create emotions by using adjectives that evoke something positive, e.g. soft, sleek, pretty, marvellous, etc. 
Online shoppers tend to buy from companies that they have positive emotions towards.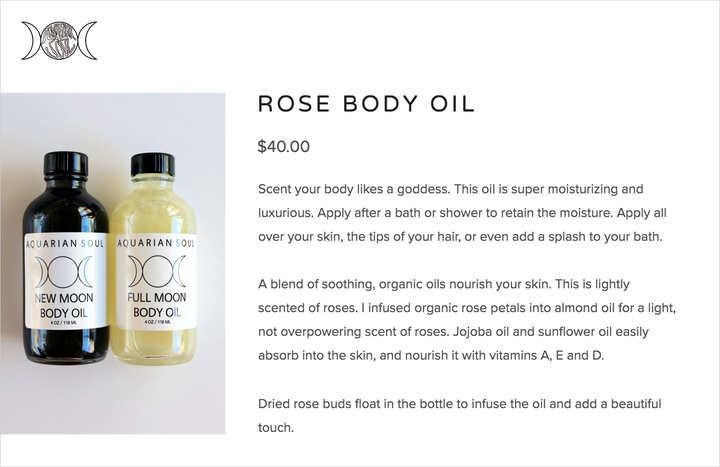 Aquarian Soul
3. Keep it simple
A good product description should be like a mini-skirt: short enough to catch shopper's attention and long enough to cover what needs to be covered. Use short words and concise sentences. Make sure your copy is easy to read. Don't try to impress your customers too much with elaborate literary figures. Simplicity wins.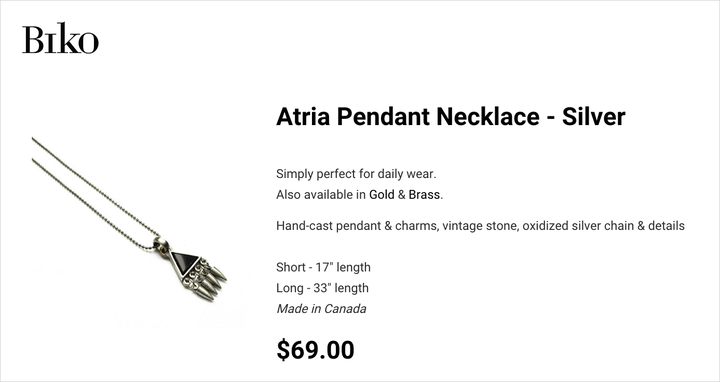 Biko
4. The YOU word
Addressing your customers directly with the word "you" does wonders. The reader is more likely to drop a coin in your store if they have the impression that you made the product just for them.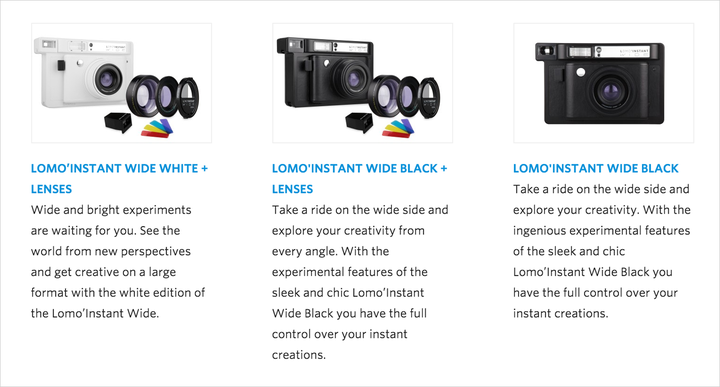 Lomography
5. Answer questions
Think what an awesome thing a FAQ section for every single product would be. Customers would instantly learn everything they wish to know about the product. However, this is not feasible. Instead, think of a couple of questions customers might potentially be asking themselves about the product and try to answer them indirectly in the product description.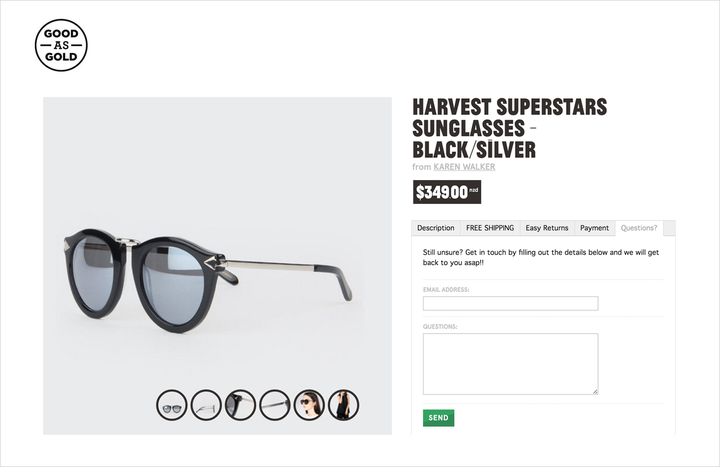 Good As Gold
If you want to, you can still add a Q&A section to your product description, but we suggest you do it in a separate tab. 
6. Tell a story
Add a little bit of life to your descriptions. Say something interesting about your products. How is this particular product made? What's special about it? How did it get its name? Tell a very very short story that would make the customer feel emotionally connected to the product. It can be only one or two sentences, but you can make your customer feel involved with just that.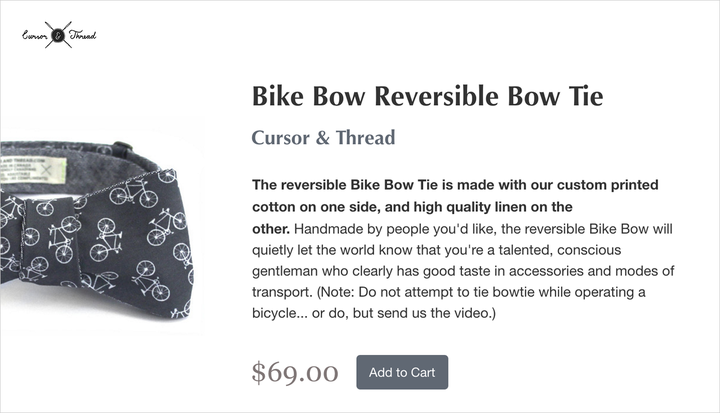 Cursor & Thread
7. Highlight benefits
Instead of a long list of features and the product's specifications, show your customers what benefits your product brings them. If you're selling products that have many technical aspects or features, an amateur consumer might not necessarily find your product description useful if it's full of numbers and figures. Rather than that, name a couple of concrete examples how your product would make their life better.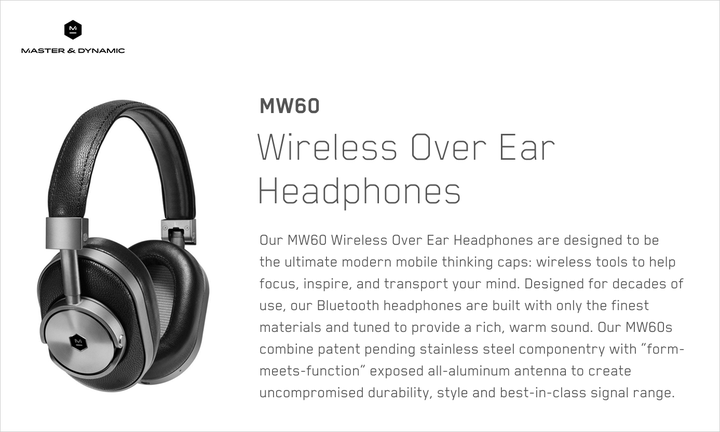 Master & Dynamic
Of course, in case you wish to state all of the features, create a special tab with product specifications instead of including them in the description. 
8. Consistency is key
Your product descriptions should be in accordance with the style of copy in other sections of your store. 
Remain consistent with your brand and its style. 
Don't forget what message does your brand carry and want values you wish to maintain. You should also be consistent with the language and style you're using on your social media or emails. In a nutshell, you should find your own style and stick with it. 
And above all, make sure what you write is good. You don't need to have a masters degree in creative writing to be able to write a quality and catchy product description. Take your time, get inspired by other stores, consult it with other people around you and surely you'll manage to produce a piece of text that convinces your store visitors about the awesomeness of your products!