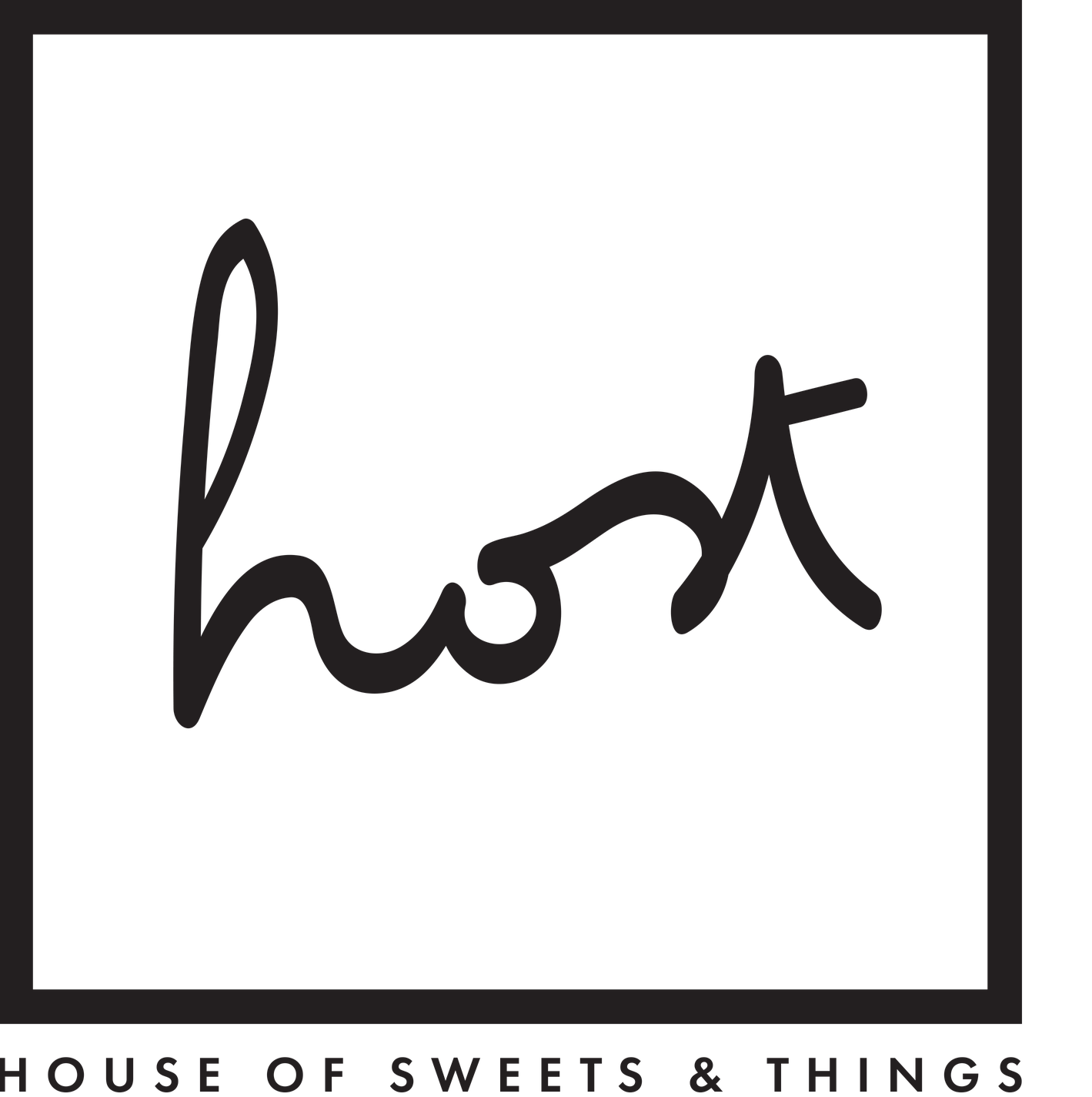 HOST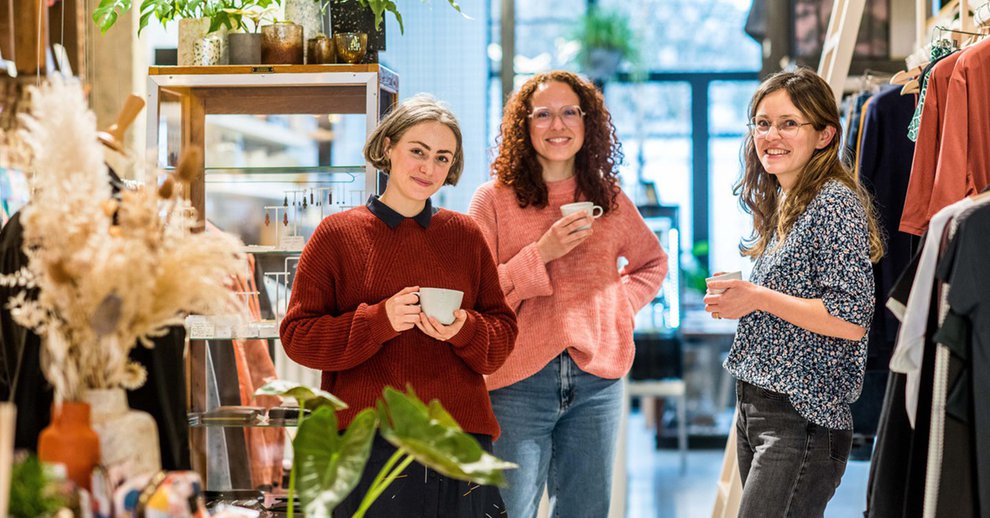 With its big hanging plants and soft background music, the HOST concept store is a stark contrast to the bustling streets of Berchem in Antwerp, Belgium.
Stepping inside, the senses are suddenly hit by a deep, woody aroma while the cozy, green interiors feel like a home from home.
Passing by the carefully picked pieces of clothing, accessories, and homeware, you discover a bar with a garden view – a green oasis, offering the chance to step away from the busy city and enjoy a coffee.
HOST - or House of Sweets & Things - is the brainchild of sisters Eva and Laura Broeckx, who were both on very different career paths before deciding it was time for a change and launching into entrepreneurship.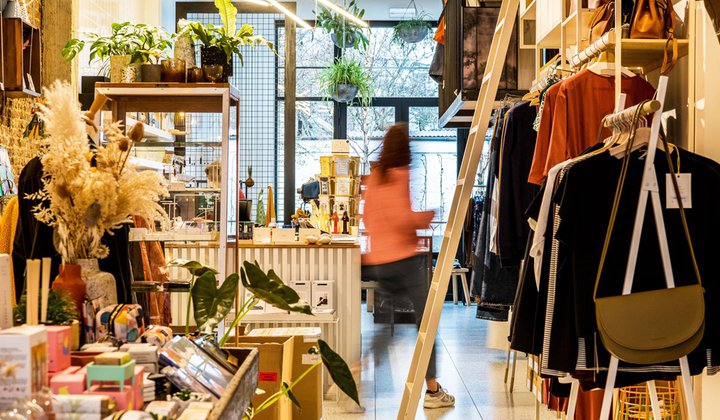 Through their shared passion for sustainability and fashion, they decided to create a space that focused on selling conscious fashion brands, accessories, and lifestyle items, such as homeware and skincare products.
Laura says: "The idea of a conscious concept store started to grow six years ago. My sister Eva and I were both at a crossroads in our careers.
"I had finished my Ph.D. in Biology and realized I didn't want to continue in research. Eva had just moved back to Antwerp, so she couldn't continue teaching at the local school where she was living.
"We both felt the desire to do something we were passionate about, including sustainability, design, coziness - and just to share things that make us happy."
Acting Flexibly and Thinking Creatively
Getting their business up and running didn't go as smoothly as Laura and Eva had planned, with renovations to the store getting delayed soon after they started.
"We were immediately forced to act flexibly and think creatively in response to changing situations," says Laura.
"So we launched HOST as different pop-ups in several locations before we landed in Berchem, where we were finally able to establish the full concept of HOST."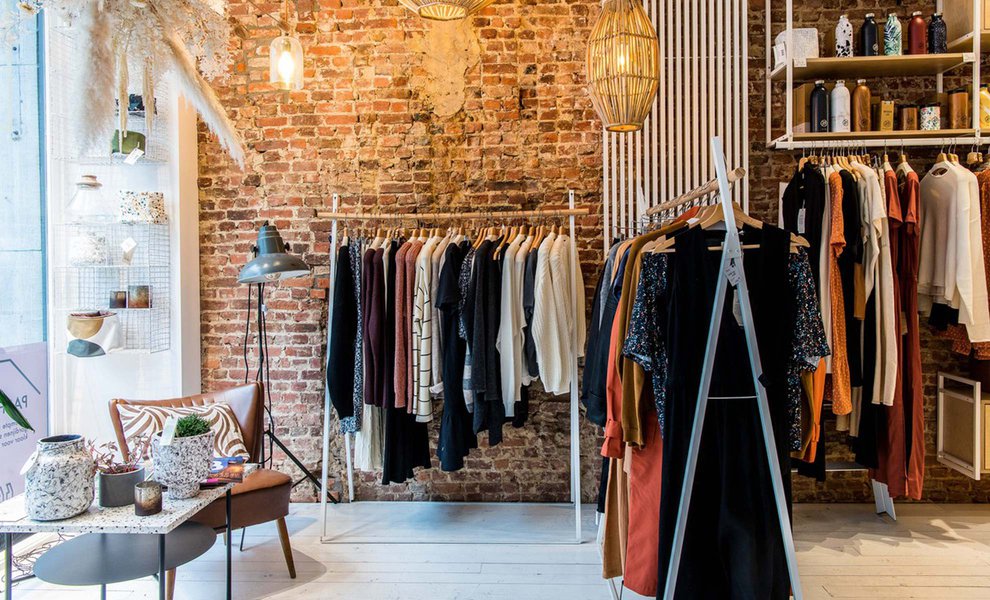 Once the sisters were able to secure their permanent spot in the city, they quickly began to build a loyal customer base, which allowed them to grow their collection of conscious fashion brands.
It also highlighted the opportunity to turn their premises into a more versatile space, and they adapted to offer a meeting place where people could come together for workshops and lectures or simply to enjoy a coffee.
As a concept store, their business centered around being somewhere people could socialize, not just a place to shop, so initially, they didn't need an ecommerce presence.
But like so many others, HOST's entire operation hit a roadblock when the Covid-19 pandemic struck and forced Laura and Eva to close their doors in March 2020 suddenly.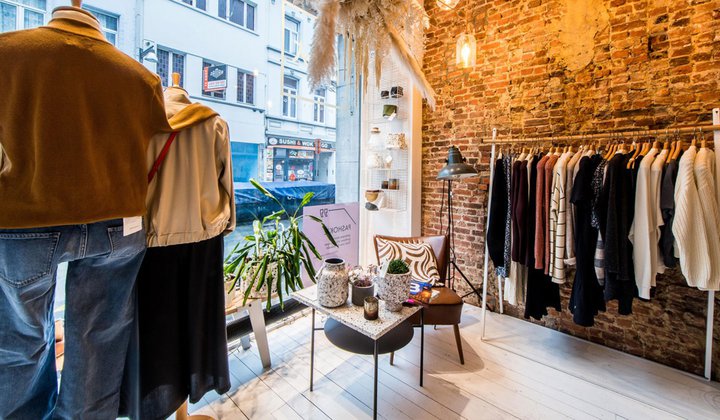 "The first lockdown changed everything," Laura says. "HOST is a warm meeting place - it just couldn't exist at that point.
"Our online presence faced the biggest challenge since we started, but we were able to create an online version of the store in about a week - talk about quickly acquiring skills!
"It meant that we were able to maintain close contact with our customers. Our sense of fear and feeling powerless over the situation was replaced by loyalty and support. We couldn't have been more grateful."
Why We Chose Shopify
Laura says they created their store in-house through "trial and error," together with HOST's new colleague at the time Sharon, who had Shopify experience from a previous job.
"We chose to work with Shopify the moment we started the online store," Laura explains.
"Shopify allows us to combine our brick store with online sales easily. The stock of both online and offline stores is linked, and we have a perfect overview of all sales, separately for online and offline sales as well as overall analytics."
To help automate their store and optimize time, they also installed several apps, including Sendcloud, which streamlines the shipping process for both the merchant and the customer.
HOST also uses invoicing app Sufio, which automatically creates an invoice when a customer places an order and is compliant with legislation in the UK, EU, and 50 countries worldwide.
While Covid accelerated the setup of HOST's online store, Laura says designing an online version of the store was something they had always wanted to but didn't have the time for.
"The lockdown and closure of the store in a way gave us the possibility to make it happen, although it felt rather obligatory like we suddenly didn't have a choice.
"But, we feel like we made the best out of the challenging situation."
Our Branding Is An Integration Of Passions
When Laura and Eva came together with the idea to launch HOST, branding wasn't a fundamental factor.
Instead, HOST is a selection of brands integrated into their corporate identity - an integration of passions, according to Laura.
But something that they did want to amplify was their passion for sustainability, and what better way than through one of the most tangible items for the customer—the packaging.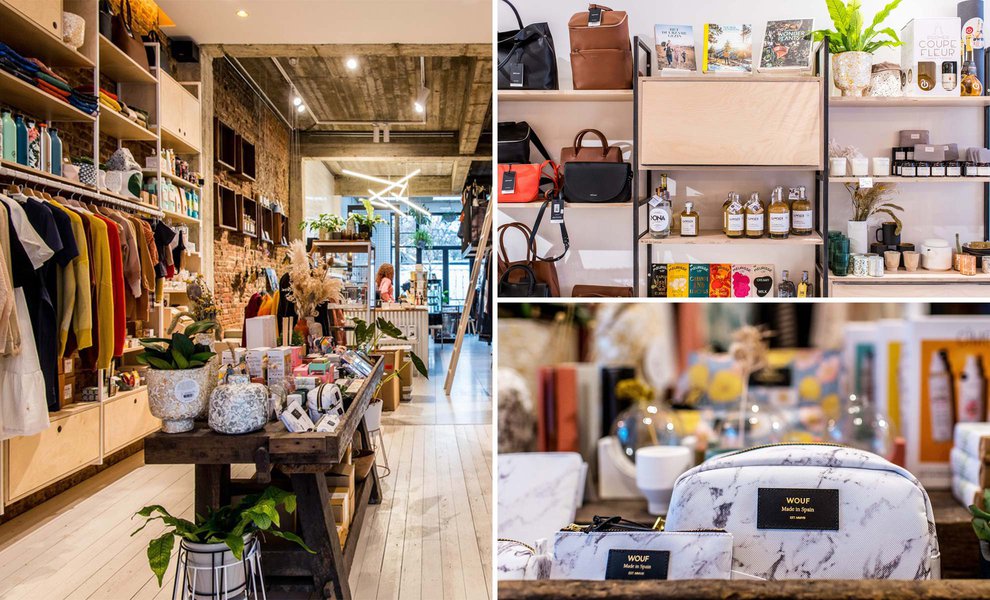 Laura says: "In line with our vision and values, all packaging we use is recycled, recyclable, or reusable and the gift wrapping paper changes with the seasons.
"We collaborated with a Belgian graphic designer to put the HOST store and atmosphere in one image that is used as a print on our reusable organic cotton bags.
"The bags are produced in a social tailor center in India, connecting women from low-income communities to education and employment opportunities."
Reflecting the core values of their brick-and-mortar store in their new online store was important to both Laura and Eva.
"HOST is a total concept with a look and feel - a shopping experience," Laura explains.
"We believe it's most important to reflect the same feeling we created in-store in the online experience, whether that's the website, social media, or the online store."
She said that this even comes down to the little details such as invoices and documents.
"For us, the overall picture must be right, and this absolutely includes a corporate identity reflecting the store's atmosphere."
What Does The Future Look Like For HOST?
In an (almost) post-pandemic world, Laura and Eva are getting accustomed to the 'new normal' situation for the customers in their store.
A limited number of customers are allowed in-store, face masks, are mandatory and disinfection of hands is pretty constant.
Laura says: "It takes away the spontaneity of what should be a relaxing visit to the store. But at least we are happy to be able to welcome our customers back, trying to bring some happiness (and takeaway coffee) in the restricted daily routines!"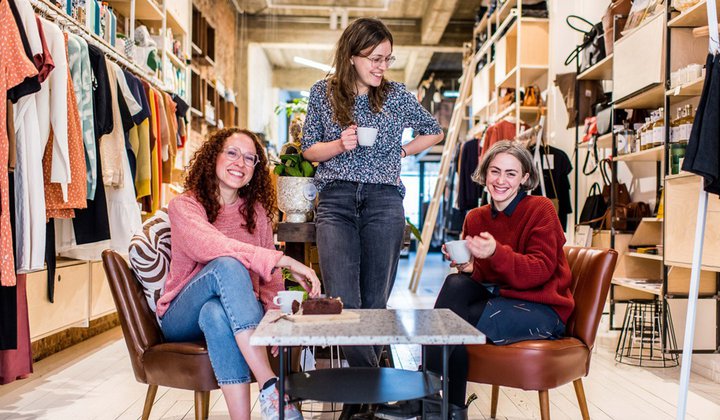 Beyond Covid-times, the sisters are excited for what the future has in store for HOST.
Laura says: "We were never the most strategic entrepreneurs, more like 'go-with-your-gut' entrepreneurs, I guess - but so far, it hasn't failed on us, fingers crossed!
"In the short term, post-corona times look so attractive, bringing undoubtedly new and exciting challenges for HOST.
"In the long term, we secretly dream of designing our own clothing collection. Who knows?"



Photos by Dries Luyten