Remote · Freelance
Fixed price: €100–€300
Duration: Ongoing, min. 1-2 articles per month
We are looking for a freelance content writer who can regularly contribute well-researched blog posts about design, ecommerce, and invoicing.
As a freelance content writer, you'll be working on articles aimed at our users, with the goal to help educate business owners about running their online stores effectively.
Our ideal candidate has a strong knowledge of ecommerce and Shopify, understands what makes a store successful, and is willing to learn about our app and find engaging ways to promote it in each article. We want to show our users how Sufio can solve their invoicing problems within minutes.
Since we also want to maximize our Google search results and drive organic traffic to our app, knowing your way around SEO will be a big plus. You'll also be able to present your ideas on how to best reach more current and potential users.
You'll work on things like
Helping online sellers make the most of their Shopify store.
Creating easy-to-follow guides to teach business owners about the legal requirements of running an online store.
Writing short articles with advice and tips for building successful brands.
Helping write scripts for YouTube videos about tax and the legal side of ecommerce.
Coming up with ideas for new original content on the Sufio blog.
Requirements for the role
A background in journalism or content-based marketing.
A good understanding of SEO and the role it plays in acquiring new readers for our blog.
Broad knowledge of the ecommerce industry.
Some knowledge of EU tax.
Excellent communication skills.
Nice to have
Bachelor's degree or previous experience in content writing.
Fluency in another language, preferably in German or French.
A good eye for detail, aesthetics, and design.
With hundreds of Shopify stores going live each day, there's always a steady stream of driven entrepreneurs seeking new ways to grow and improve their businesses.

This is why we believe in creating content that's more than just run-of-the-mill self-promotion and SEO; because for us, it's also about connecting with users and giving them valuable information wherever possible. Whether it's about branding, compliance, or automation, educational blog posts will always find an audience in this community.

We ask that you put yourself in your readers' shoes each time you finish a post and ask if you'd want to read this type of content. Better yet, ask yourself if you'd subscribe to the newsletter and check back for more.

If that's the kind of content you strive to create, then you'll have a blast writing together with Sufio's content marketing team.

Join us and help build a blog that's truly worth reading.

Maxim Gubric
Content Marketing Manager at Sufio
What we offer
Friendly environment
Friendly and informal working environment with a diverse team, no dress code, working a 40 hour week.
Education allowance
Up to €50/month for any books or classes you want to take, plus a dedicated time for online education.
Fitness allowance
Up to €50/month for a gym, yoga or any activity you do to maintain a healthy lifestyle.
Travelling
Free Uber credit for business and personal use, and company offsites to fun locations worldwide.
Are you the one we are looking for?
Apply by filling in your personal details and answers to three short questions in our application form.
About Sufio
Sufio is an industry-leading invoicing application used by businesses and online stores in more than 75 countries. We exist to help new businesses simplify their invoicing and taxes through powerful automation coupled with invoices created by the world's leading designers. Our platform currently supports Shopify and BigCommerce.
As a company, we're backed by experienced investors and strive to have a positive impact on the world around us. We are passionate about helping freelancers, and small companies build better businesses.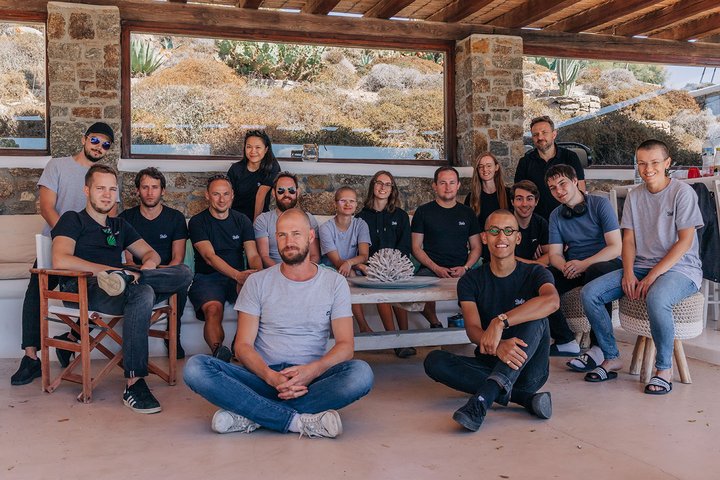 You'll be joining a distributed team with co-workers spread across Europe. Whilst day-to-day communications happen in Slack and Zoom, regular team off-sites enable us to come together to collaborate and socialize.
We believe strongly in lifelong learning and will provide you with the best tools, educational resources, and opportunities to succeed in your role. Your well-being is equally important to us, and you can expect your gym membership or similar activity to be covered by us.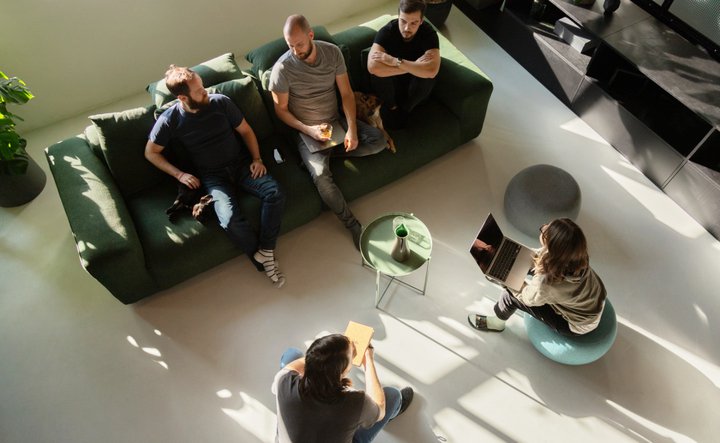 Brainstorming during our weekly meetings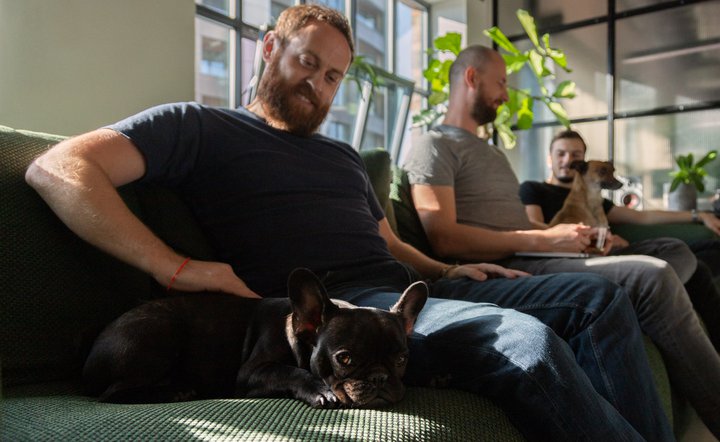 Relaxing with our honorary team members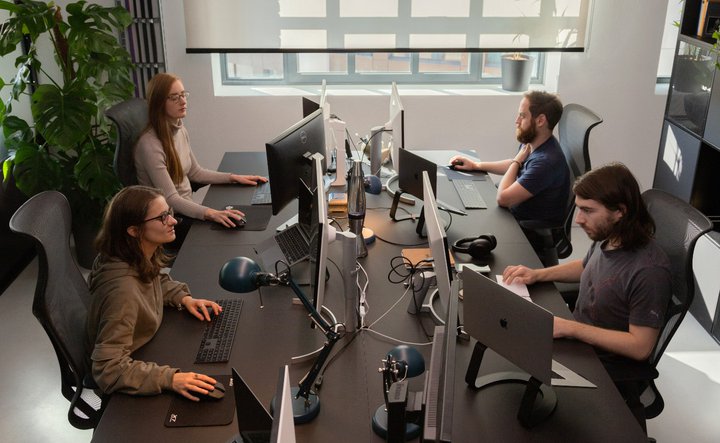 Working in our office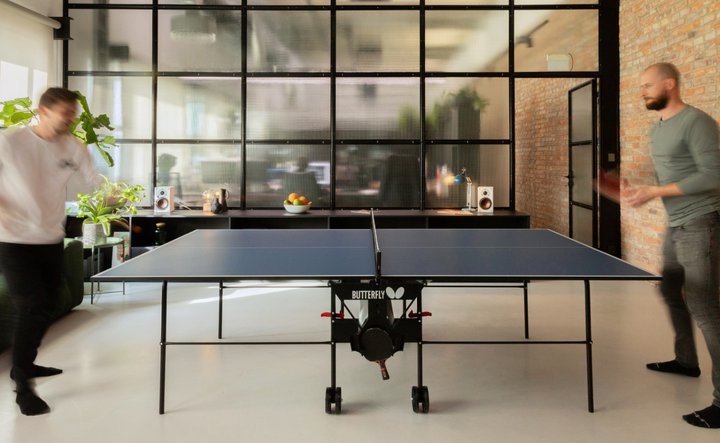 Playing table tennis after lunch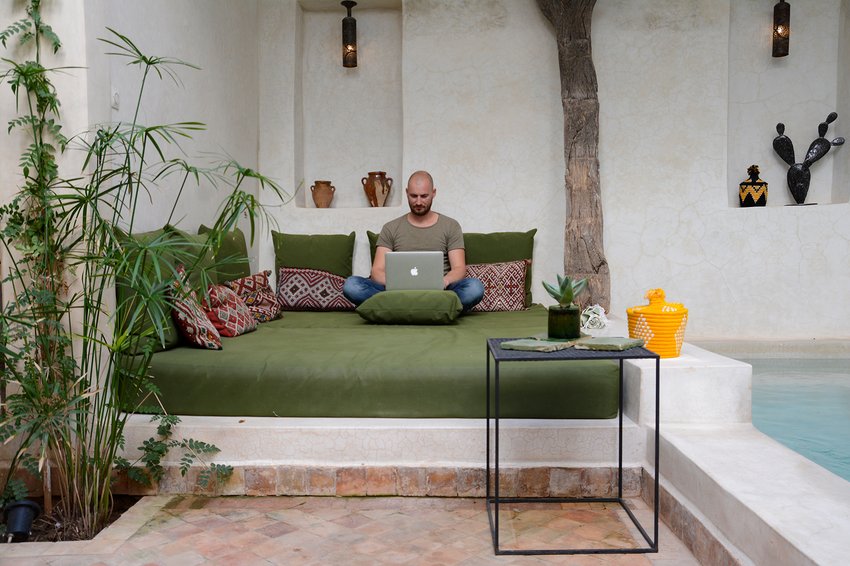 Team offsite in a Marrakesh riad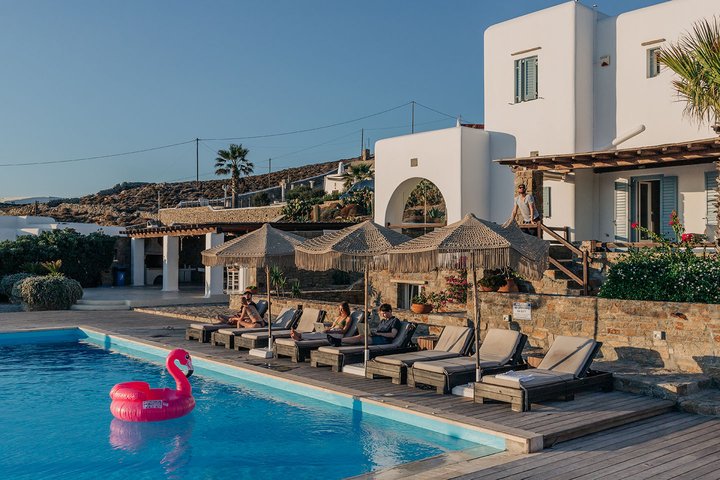 Team offsite in Greece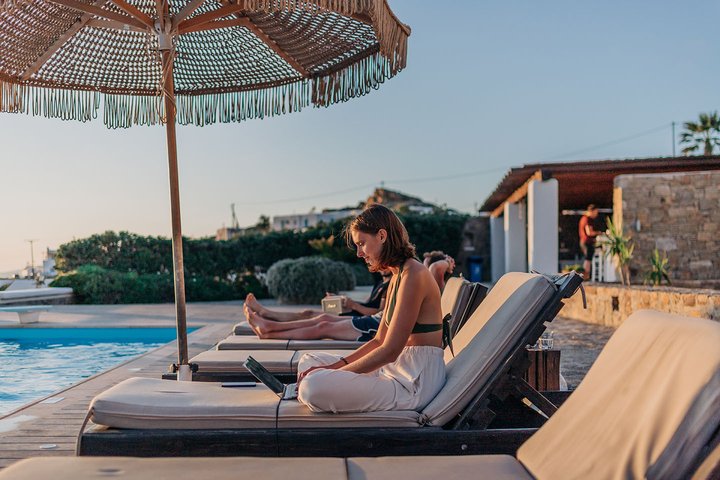 Working by the pool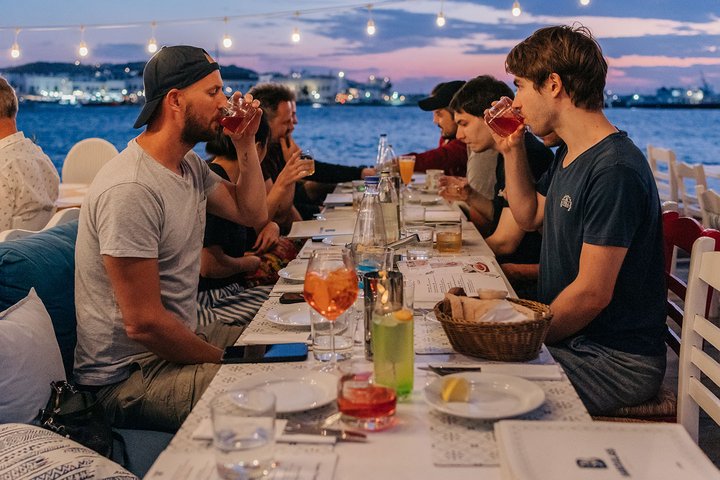 At a Greek taverna
Are you the one we are looking for?
Apply by filling in your personal details and answers to three short questions in our application form.