How Shopify Agencies Are Dealing With Coronavirus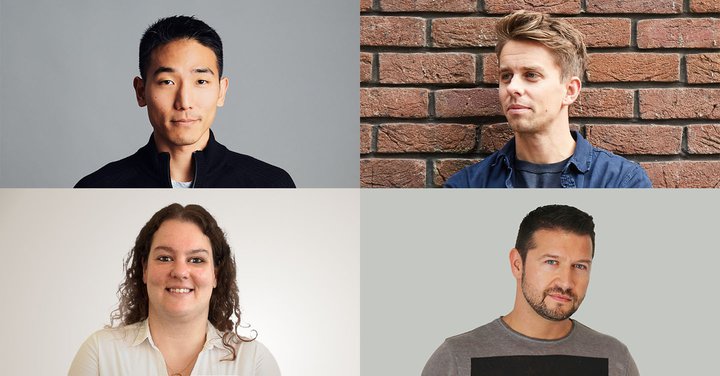 Streets which were once thriving with people have been left deserted, while roads typically packed with traffic are virtually empty and the shutters on local businesses remain firmly closed.
The only noise to cut through the eerie silence is the birds singing, while the densely-polluted air smells unusually clean and fresh.
It sounds like the start of a zombie apocalypse movie, but country by country, the coronavirus pandemic has forced much of the world into lockdown and caused the economy to grind to an abrupt halt.
Ultimately, the crisis has hit every business in some way - positively or negatively - including those in ecommerce.
To find out how the situation has impacted Shopify agencies in different parts of the world, we've spoken to four agency owners who reveal how they are coping with the 'new normal' and exactly how they've adjusted their work-life in the time of coronavirus…
Barrel
New York City, US
The United States has seen the worst of the coronavirus outbreak, with more tragic deaths and cases than any other country in the world.
For Peter Kang, Co-founder and Director of Strategy at Barrel, a creative and digital marketing agency based in New York, his team was in the epicenter - and they had to act fast to make sure everyone was safe.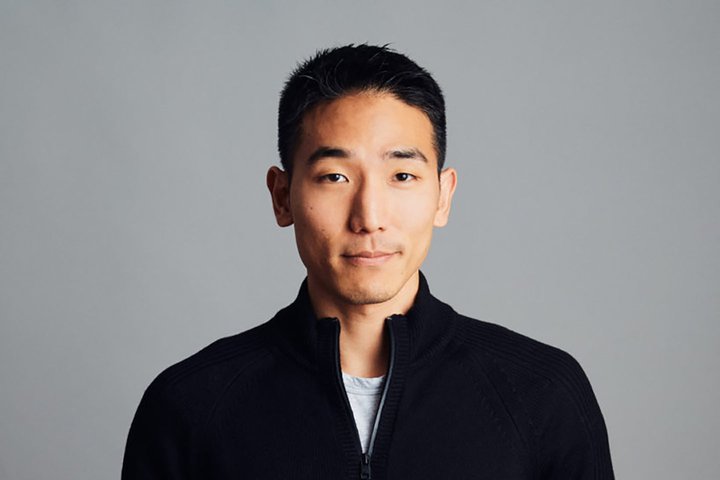 "As we heard reports of people getting sick in the city, we quickly went from 'how would working from home look like' to 'we need to start remote work ASAP'," he said.
The team was called into a meeting on March 9 and told they should take everything they need with them to start working from home as of the next day. Within a few days, many other businesses in the city had taken similar steps.
"Being in New York, we're at the epicenter of it all. Our team members have luckily been out of harm's way but sirens sounds are around us all the time and we know of friends who've been impacted."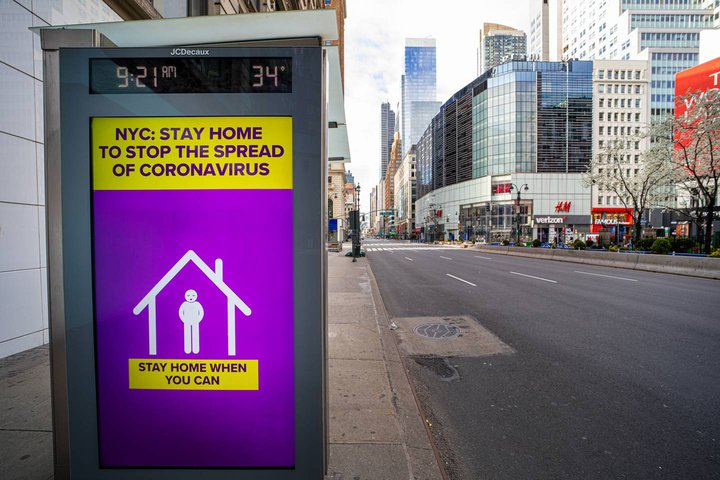 In terms of the impact on business, Barrel has clients in the fitness and wellness space who have been hit especially hard by the city's lockdown measures.
Peter said: "This, in turn, led to pauses/cancellations of retainers they had with us as well as postponements of projects that were about to get started. In a matter of a week, we went from projecting a very strong 2020 to having lost out on nearly $1 million of committed work."
Going Remote
The team at Barrel is now entirely working from home and like most other folks, they're relying on tools such as Slack and Zoom to communicate.
"To our team's credit, the productivity and effectiveness in the work has not been impacted. They've been able to work really well in this new situation," Peter said.
"I think we've had to become more organized and reliant on written communication whereas in an office setting, you could have casual conversations on the fly. But we've also been used to working with various team members and contractors who're remote, so the transition hasn't been all that difficult."
To keep team spirits up, Barrel has a Tuesday Meetup where they get on a Zoom call and take turns in sharing a 'win' or a 'thank you' from the past week, as well as what they're excited for in the coming week.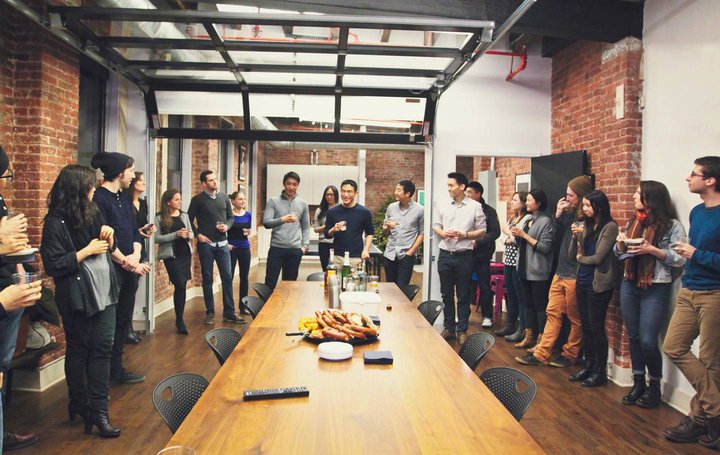 Client Changes
Despite the whole team now working from home, Peter says that very little has changed when it comes to communicating with clients - as most of them are based all over the world.
The main difference is that meetings with locally-based clients in the office have of course stopped and moved to Zoom calls.
As for supporting them during these challenging times, Peter says Barrel is doing its best to come up with some creative and cost-effective ways to help. Speed is also a consideration, he says.
"We try to come up with approaches that can deliver results for our clients quickly. We've also done some content marketing and social media posts to highlight some of the great things our clients have been doing to support frontline healthcare workers during this period."
For clients on retainers, they have offered more flexible payment terms - including NET45 and in some cases NET60 - to help with cash flow. For those in a real bind, Barrel has also offered a one-time discount on rates for critical work.
"When a client freezes a retainer, we pretty much count that as lost because it's uncertain when and if they'll be able to come back," he added.
Future Plans
The pandemic is likely to change the way many businesses operate in the future. So what about Barrel?
Well, Peter says his team will have to re-evaluate whether it's worth having a large office in Manhattan - due to both its expense and the long commutes for some of his team. He says they may look into the possibility of a more hybrid model of a small office and flexible working-from-anywhere arrangement, to help people have a better work-life balance.
He's also hopeful that it might create some new opportunities for digital agencies in the future.
"I think even after the end of the quarantine, there will be a greater appreciation and purchasing related to around the home - or even activities that can be done at home like fitness streaming content - so agencies that can really help brands penetrate the home will have a fair amount of work."
We Make Websites
London, UK
Coronavirus hit the UK badly too and the latest official figures show Britain is Europe's worst-hit country - with more deaths than Italy.
As the nation's capital, London quickly became the epicenter of the country's outbreak and the country went into full lockdown on March 23. It's also the main location for We Make Websites - a digital commerce agency specializing in Shopify Plus websites for international brands.
So, we asked co-founder, Piers Thorogood, what it was like when the situation started to unfold in the UK.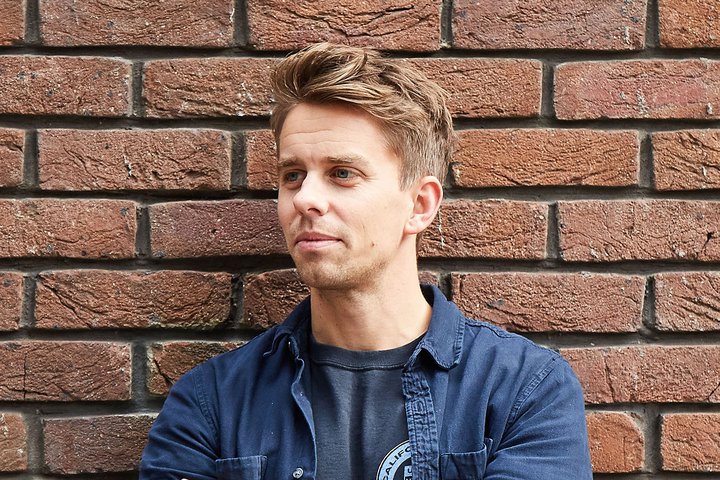 "We'd all been reading about coronavirus throughout January and February, but it wasn't until early March that it felt very real in the UK. We switched to remote working quite early on - a couple of weeks before the UK lockdown started, but I remember it feeling like we should have done it sooner.
"London is still on lockdown and our expectation is that we'll continue working remotely until at least the end of May."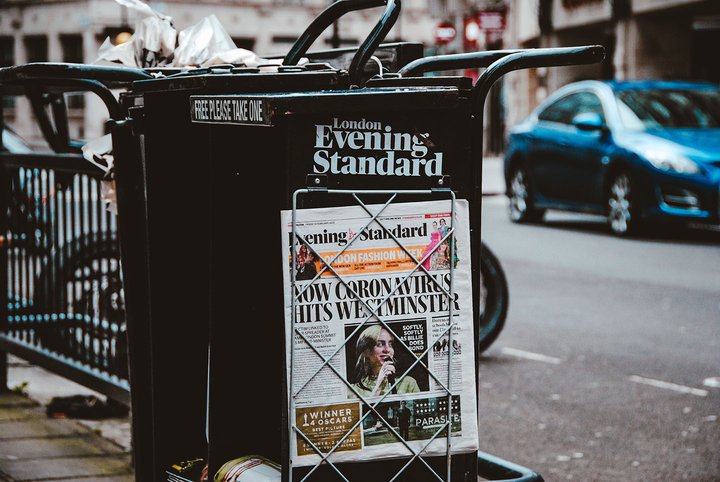 Covid-19 has had a pretty significant impact on We Make Websites, as a lot of their client base has been hit hard, causing a knock-on effect, he said.
"The worst-affected of our clients are those with physical retail presence. Many have had to close all of their stores and lay-off or furlough a significant portion of their staff.
"Whilst the focus for these businesses has shifted 100% online - which you'd think would be good for an ecommerce agency like us - they currently don't have the cash to spend on enhancing their website right now, even though it is exactly the thing that they should be doing."
"The upshot of this is that a lot of clients have paused or reduced their retainers. How long that will last, we just don't know.
"New business has also slowed down too. Enquiries are down and there are certainly a few in-flight deals that have gone cold as businesses re-evaluate where they're spending money."
New 'Normal'
The We Make Websites team is now entirely remote and also relying on Slack and Zoom as primary tools for communication.
Piers says that project management and external communication hasn't changed massively and with many global clients, the team is used to Zoom calls, remote discoveries and remote pitches.
So with an already well-established working from home base, Piers has been focusing more on ways to boost morale and make the team still feel connected.
"Internally, we've put in place a lot more quick team stand-ups as well as blocking out times for more social team get-togethers. This is partly to keep communication up, but also to keep the social element of the office that's all important for mental health.
"We've also setup a #watercooler channel in Slack to help recreate some of the in-office chatter that you miss."
Piers admits that adapting to this side of things has been a struggle as a lot of the company's culture is based on the great office environment and regular social activities they put on.
He added: "We still do end-of-the-week drinks over Zoom and we've tried all the typical stuff, like quizzes."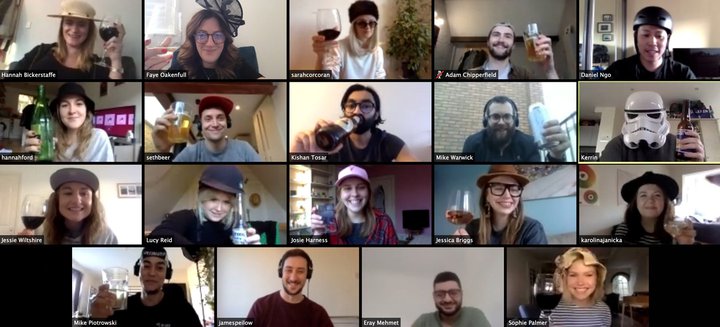 Working With Clients
In times of crisis, people pull together to support one another and that's certainly been the notion for We Make Websites.
With many of their clients badly hit by the effects of Covid-19, the team has shuffled around work and resources to make vital changes to their stores.
Piers said: "We've definitely been going above and beyond to get work out of the door as fast as possible. Our team have been outstanding.
"Personally, in the evenings and at weekends, I've helped out a few small businesses with audits of their ecommerce websites. Helping them find quick-wins that might just make the difference to their business right now.
"I've also been helping out a very old client of ours - a florist based in North London - who had to close their shop during lock-down. I've just spent the weekend adding ecommerce functionality to their site so they can start selling online."
For clients who have been hit especially hard, many have asked to pause or reduce retainers in an effort to cut expenditure. But how has that impacted business?
"Whilst contractually [pausing or reducing retainers] might not be something clients could otherwise do, it's not the time to hold them to ransom. We're here to support them however we can, so have been very flexible with this."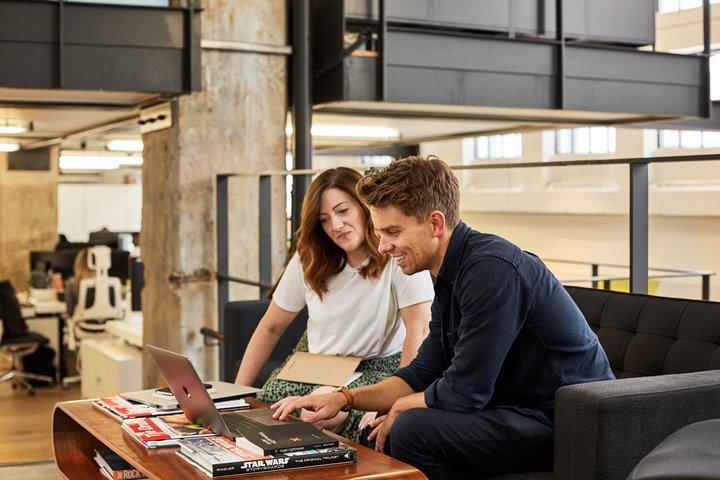 Creating Opportunities
Taking the team to a fully remote way of working has been an 'interesting experience', according to Piers.
"Many of the team love it, but there's also a large contingent that really thrive off the social aspect of a physical office space. Once things get back to normal, we'll certainly revisit what our office needs are - most likely we'll end up being much more flexible with remote working."
As far as how the future may look for the industry, Piers reckons ecommerce is going to be more important than ever and would expect to see massive growth in the sector.
"Retailers are almost certainly going to revisit their offline strategy. Does it make sense to have so many physical stores in a post-coronavirus world? Would it be better to invest in digital opportunities instead? What this does to the high street is another question."
Latori
Wuppertal, Germany
From early on in the virus' outbreak, Germany was unusually quick in rolling out widespread testing and introducing lockdown measures, which has helped keep the death toll far lower than in other European countries.
In recent weeks, the country has brought the pace of new infections down low enough to gradually lift restrictions, with small shops told they can reopen, pupils allowed to go back to school and the Bundesliga - Germany's top football league - is set to restart as soon as this weekend.
But in turn, there has also been a rise in new infections with fears the country could be under strict measures once more.
Natascha Laußmann, CEO of Latori, a Shopify agency based in Wuppertal, Germany, tells us that when the virus first emerged in China, people didn't seem too worried in Germany.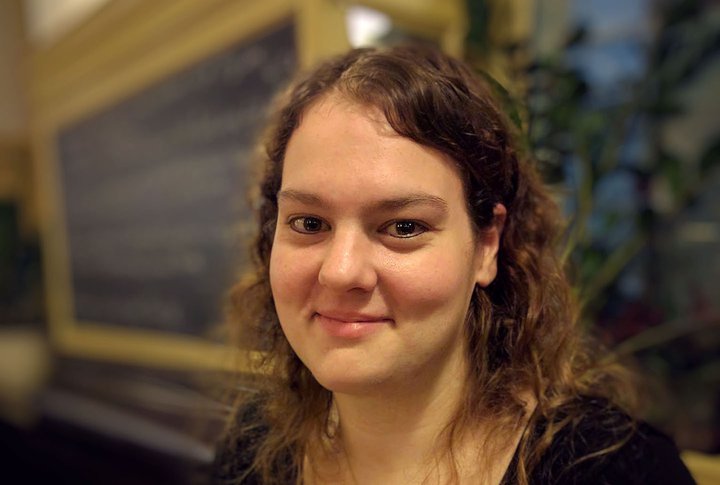 "Everything was still very relaxed here in Germany. Nobody was worried because in China something like this happens 'more often' and it does not concern us as most people think," she tells us.
But by the end of February, she said people were starting to stockpile items - something known in Germany as Hamsterkauf - and "it felt like the end of the world", according to Natascha.
Companies began working remotely and she took the decision on March 11 to send her team home to work as of the following day. Trainees had been told a week before that not to go to school anymore.
"When on March 12 it was officially announced that this is a pandemic, everything went very fast and it felt in Germany as if people had now roughly understood it.
Natascha also said that Germany is fortunate in that it also has a good healthcare system which she admits "simply spoils people very much."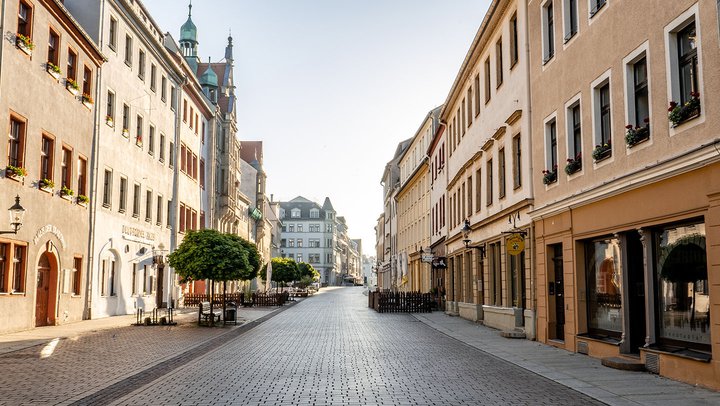 Working From Home
As a digital company, Natascha said that Latori is lucky in that her business is able to work without the need for an office, so the effects of Covid-19 have been fortunately limited.
But with the whole team remote, she says they have felt that they need to put in more effort to communicate with each other and have switched to tools such as Google Meet and Zoom to keep each other up to date.
She said: "The project management must now be done completely via Zoom and Trello. This works very well so far, even if we have a little more frequent calls, because we can't just go to the colleague next door."
They have also been keeping team spirits up with Pizza Fridays, where they order food and have a dedicated lunch break together - something they used to do in the office but now do at home.
"We keep motivating the team to take a break together via Zoom or Google Meet or simply play a game together online, so the loneliness during this time is not so extreme and we all keep ourselves a little bit away from working way too much."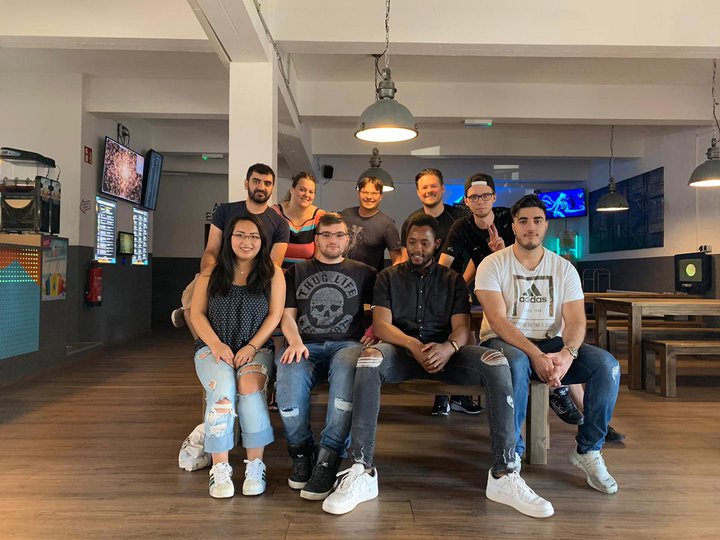 Supporting Clients
Latori has seen some projects postponed as many of their clients have been left unsure or afraid of what to do next in these uncertain times.
They've switched to communicating with customers almost exclusively on Zoom and have actually planned training and personal meetings online, which Natascha says has worked really well without causing any real limitations.
Concerned personally about the fate of the small stores in their local area, from about mid-March, the agency began offering many of them the opportunity to create a "mini shop" with a free theme and no charge for additional programming, to help their businesses continue operating in these unprecedented times.
They have also offered existing customers a free consultation to assist them in coping with the situation so they can still continue to generate sales.
Natascha admits they also haven't had to take any special precautions to retain clients.
"We have a loyal and valued client base that is constantly and gladly expanding, but without dropping the 'old' clients - this is very important to us. So we have already prepared everything here unintentionally," she said.
Sunny Outlook
In general, Natascha takes a pretty positive approach to the whole situation. Asked whether Latori had faced any challenges with not being able to meet clients or colleagues face to face, she said: "To be honest, there was no challenge that could not be overcome... except maybe the fact that our plants in the office suffer a little!"
Looking to the future, she says the company will certainly go through some changes off the back of the pandemic.
She said they tried to take the team remote a few years ago but it turned out to be a bad experience, so they returned to an office. This time the team was forced to go remote again and believe they have found a way to make it work.
Natascha said: "We will relax the working hours and locations. Currently, we have flextime with core time, but 100% in the office.
"I believe that our team members, as well as all other people worldwide, will certainly have a different understanding of cohesion and also togetherness. I think we will all appreciate much more again how important it is not to be alone - and will also appreciate colleagues and fellow human beings more."
Natascha believes that ecommerce in Germany will definitely grow and emerge from the crisis, but warned of the importance of small businesses.
"This is of course very positive for us as an agency, as we focus on exactly this aspect of the trade. For us at Latori it is also always a pleasure for us to be able to enable local traders to trade online, to enable development and to watch this happen."
Createur
Sydney, Australia
Australians were among the first to start stockpiling toilet roll - leaving the rest of the world wondering what they knew about the deadly virus.
The country, which is heading into winter, was pretty quick to impose strict social distancing measures, close international borders and introduce mass testing and tracing.
Their swift and early actions meant that they were able to get ahead of the virus and as a result, deaths and cases have remained relatively low in comparison to other countries.
We asked Bodog Olah, founder and CEO of Createur, one of Australia's top web development agencies, what it was like when the country went into shutdown.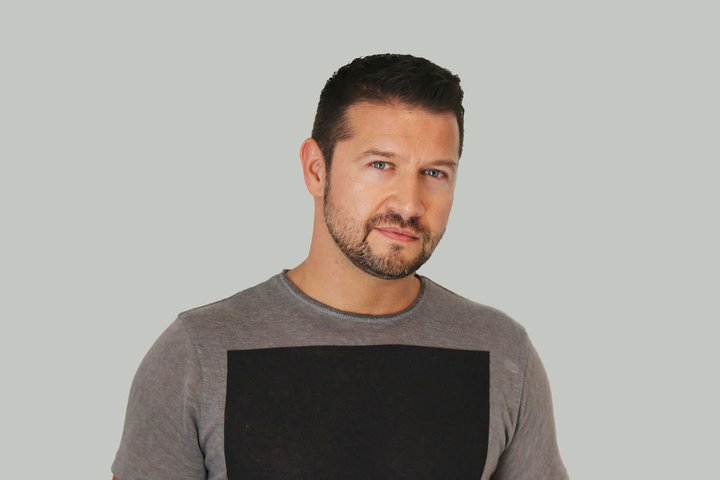 "I think we went through a similar response to most Western nations. A bit of denial for the first couple of weeks, then everything got shut down super fast when it became apparent that people weren't capable of policing themselves.
"The Australian response after the shutdowns has been pretty strong and we're now into the first phases of re-opening right now."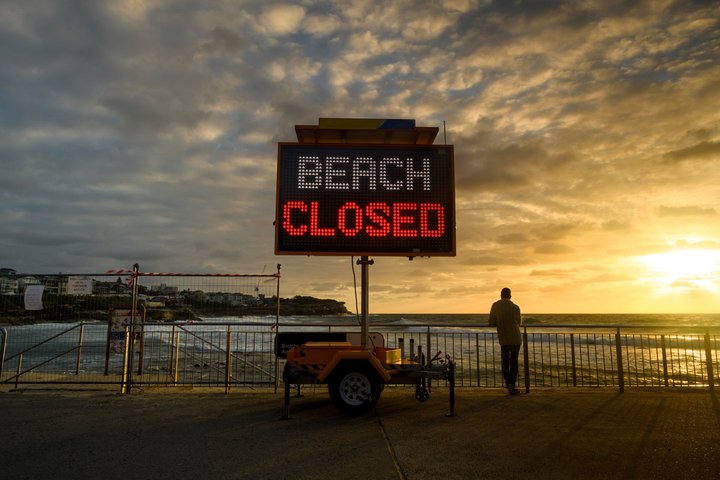 So, what sort of impact has that had on business for Bodog and his team?
"Thankfully, the impact on current projects and retainers has been quite minimal," he tells us.
"We have a very diverse client base, so we don't have too many eggs in one basket. We noticed an immediate halt to new projects for about six weeks, but that's already starting to ease as prospects start looping back to us now."
Bodog says that his team is now all working remotely and primarily communicating via Slack for text and Google Meet for video. Something which hasn't been too much of a challenge as they are fairly distributed and used to keeping in touch online.
"We've transitioned to more centralized communication methods, rather than having discussions in isolation," he said.
"We already had a pretty strict 'no DM' policy in Slack, meaning that all comms should happen in an appropriate shared channel, unless intentionally private. This ensures all team members on a project can avail themselves of the latest communications, without having to repeat ourselves.
"We also use our project management systems in a way that treats them much more like the points of truth for decisions. Where before we would lean on Slack or a quick meeting to make decisions, now we keep what I think is a better paper trail on the tasks themselves. It makes it easier to stay within scope when the decision-making process happens on open record like that."
Welcomed Format
When it comes to keeping in touch with clients, Bodog says that's mostly remained the same too - and doing business virtually is a welcomed approach.
"We welcome a future where we don't have to drive and fly around pointlessly for meetings, when we could easily have the same conversation remotely by video," he says.
"That's not to say in-person meetings don't have their place, but I like the fact that they're not being used as a crutch in place of meaningful task-oriented workflows."
Bodog says his team has found the lack of face to face contact hasn't been much of a hindrance other than on the sales process, where most prospective clients like to "put a face to the name".
In fact, he maintains that the company's workflow has overall been improved by working remotely.
Fortunately, Createur hasn't had to freeze or pause retainers yet, but it's something Bodog is anticipating may come in the future.
He said: "At this stage, we're only adjusting our forecasts, but we haven't needed to tighten any budgets yet.
"We fully expect the financial impact to be realized over the coming months, but we're preparing for this by working closely with our partners to ensure we're referring high-quality work to each other to keep momentum."
Good Measure
Unlike a lot of people, Bodog admits that he loves change - and in this particular crisis, it's given way for better thought processes and good decision-making.
He said: "Change Management has been a big pivot sector for us. We still engage with our clients and partners as often as before, but it's been really interesting having to maintain focus differently. Truthfully, I love this. Previously, there was a lot more leeway for silly ideas or hunches. Now, everything is being measured.
"It's a strong case for proper planning, evaluation and applications of data-driven strategies. Making decisions based on evidence rather than feelings has been refreshing."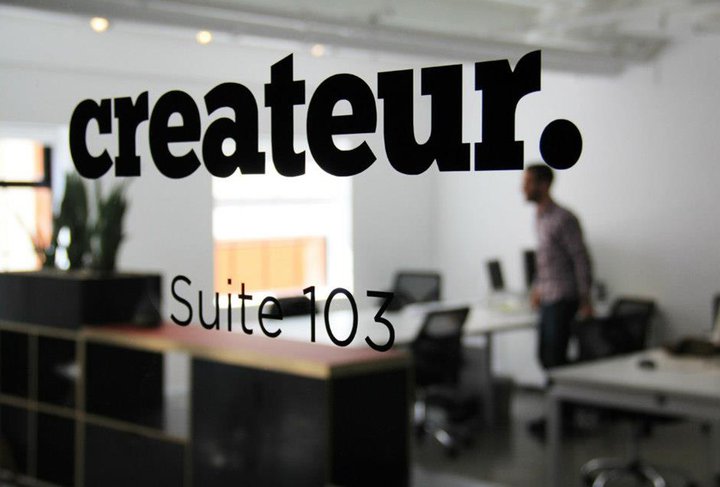 Thriving future
So, once this is all over, will there be any possible positive change in the way Createur works together as a team? Absolutely, says Bodog.
"It's been a tough time for extroverts, but an absolute panacea for results-oriented people. Our team has thrived during this time.
"We feel it's an opportunity to razor-focus on the work we love and not feel compelled to accept clients who aren't a good cultural fit for our business.
"Our communications have become more efficient and the 'noise' on projects has been reduced greatly. I'd like to see this continue well after balance is restored.
"It has also cemented a level of pragmatism when it comes to growth. While we saw many businesses struggle to adapt after a boom period of hyper-growth, our tendency to stick to what we do best has rewarded us. It's made clear that being cash-rich and stable is more important in a time of volatility than feeling the pressure of continuous expansion."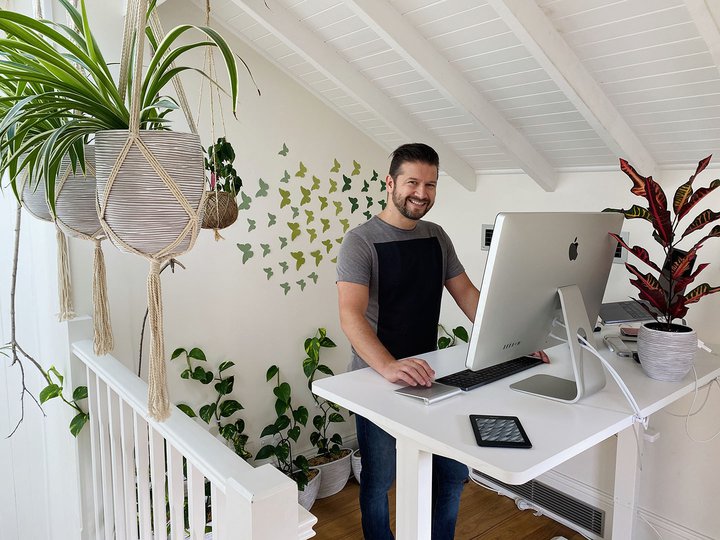 Exciting Times
Opportunities for digital agencies after this crisis comes to an end are also promising - just so long as businesses are willing to adapt, Bodog says.
"When it comes to goods, we'll see a shift away from useless trinkets and luxury goods, with a stronger focus on common staples and necessities.
"Home delivery will obviously become even more important for businesses, so maybe it's a chance for logistics sectors to catch up with their online partners. 3PL has been notoriously slow to adapt to the technology integrations needed to make this relationship work, but now their hands are being forced. That's good to see.
"Services have taken a huge impact where that service relies on human contact. We're seeing a strong shift into online versions of services that used to be offered in person. Those businesses are expanding their offering into product-based offerings or affiliation partnerships with brands that rely on goods. It's been great to see this level of collaboration.
"If you're part of a naturally curious team who embraces change, this time is more exciting and challenging than it is worrisome. It's been a highly motivating time for our business and I have a bright outlook for the future."
Tomorrow's World
Unprecedented and challenging times can show us the strength and good in the world. It can also highlight the negatives too - and that's not necessarily a bad thing. Amid the chaos and uncertainty, there's been a wave of solidarity and businesses helping each other.
But it's clear that even when this comes to an end, the world as we know will be very different and the way businesses operate will have to adapt - and agency owners will no doubt already be thinking about what their company's outlook might be.
One message to take away is that communication with team members is crucial, and that involves striking a balance of keeping the social side of work life with sharing negative news, like losing clients.
As Peter Kang, from Barrel, put it in a great post on crisis management: "It's a stressful and anxious time, and while we can't completely alleviate this, we can, as leaders, at least keep them informed and share what we're thinking, seeing, and doing to keep the company going."
It might also be an opportunity to improve the way your company operates and create a more remote friendly environment, something which is especially important for agencies that may be considering expanding on new markets.
Join our partner program and offer your clients the confidence and polish of a professional invoicing solution.