Retailtainment: How Experiential Retail Could Change Your Online Store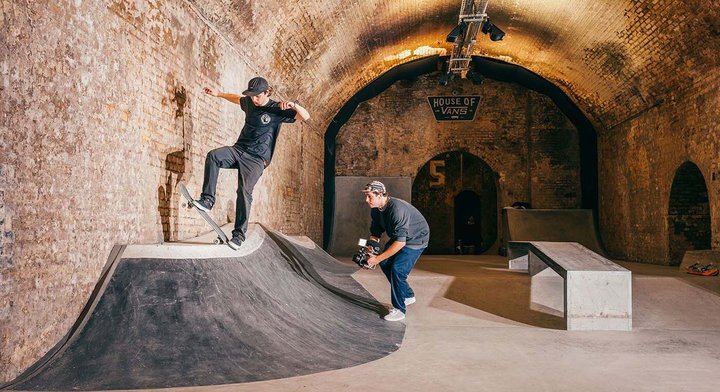 Ever walked into a store and been drawn into an interactive element that doesn't necessarily involve the products? Perhaps you've been wandering around a sports shop when you've come across a basketball hoop or a soccer game, or what about a clothes store with a photobooth?
Well, it's certainly no accident. Retailers have been coming up with various ways to enrich the customer shopping experience for decades.
That's because consumers are looking for more of an experience than material things. But it doesn't have to stop at physical in-store experiences. Experiential retail is now beginning to shift its way into ecommerce too.
In this article we'll explore exactly what retailtainment is and some pretty innovative online retail experiences too.
What is Retailtainment?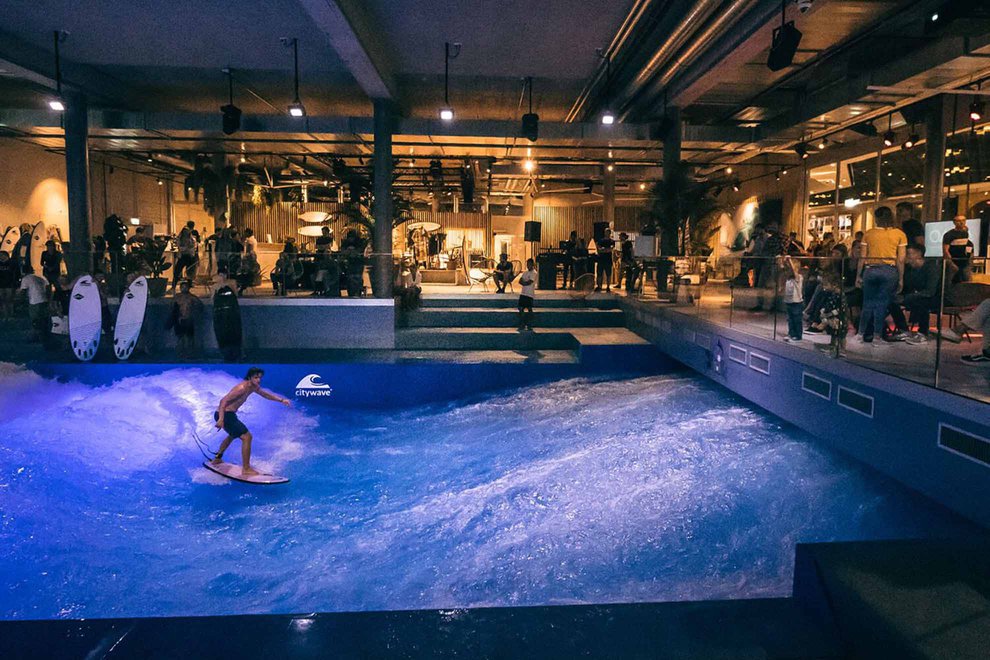 The term retailtainment is quite literally a merge of retail and entertainment - and means the combination of both those concepts.
It's not a new concept by any standards. Decades ago, retailers started introducing activities, such as toys or mini play centers, to keep kids entertained while their parents shopped.
But fast forward a few years and the rise of online shopping has changed the field for adults too, making it harder for stores to compete. Retailers have been forced to rethink their role in the marketplace and find new, creative ways of getting customers back through their doors.
That's where retailtainment comes in.
In-store experiences can take shopping from being a transactional chore to a social activity, a stress-reliever and an enjoyable way to spend your free time.
Shifting consumer behaviors and expectations
Studies have shown that people are spending less in retail stores and prefer an experience to material goods.
In fact, 78% of millennials (people born between 1981-1996) would choose to spend money on a desirable experience or event over buying something desirable, according to Eventbrite.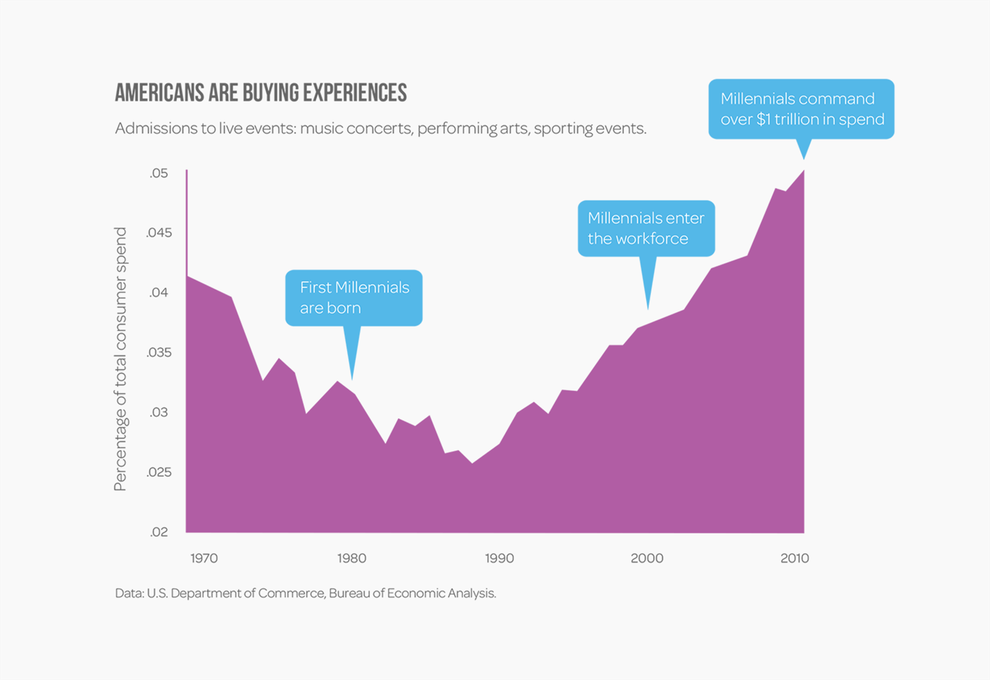 A study by Dr Thomas Gilovich, a professor at Cornell University, found that experiences, no matter how fleeting they are, deliver more-lasting happiness than things. That's because they become part of our identity - we are the accumulation of everything we've seen, the things we've done, and the places we've been, he says.
Social media has in part helped to fuel this consumer behavior as millennials are keen to share their experiences online, which in turn influences their followers.
Research has shown almost 7 in 10 millennials experience FOMO - or fear of missing out - which drives their appetite for experiences.
But understanding these consumer behaviors can help your business curate a retail experience that your customers desire and in turn, build your brand.
Lifestyle sections
One form of retailtainment is to introduce lifestyle sections into store. This allows customers to feel like they can move around freely and comfortably whilst taking time to do other things aside from browsing products.
It's a great way to get customers to stay longer in store than they might otherwise and also give them a fun experience.
This can be as simple as creating a lounge area with comfortable chairs, speedy Wi-Fi and snacks.
BOGA Retail Lounge
BOGA Menswear Retail Lounge in Chicago is a great example of this laid-back retail experience.
The top-quality men's retailer was online only until 2015 when it opened a brick-and-mortar store in a fifth-floor loft.
Inside the light-filled space is a comfy lounge area furnished with a tufted leather sofa, low stools and a brass beverage cart.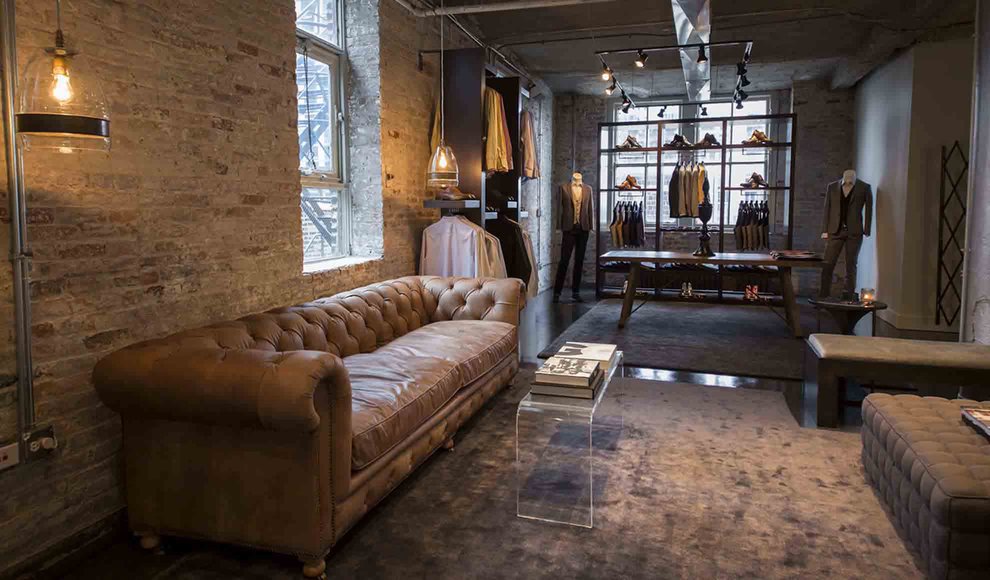 Breakfast at Tiffany's
Tiffany and Co jewelers actually made the movie Breakfast at Tiffany's come to life when they added a café to their flagship Fifth Avenue store in New York City.
Customers can embrace their inner Holly Golightly and order breakfast with tea or coffee, a croissant and seasonal fruit with a choice of a buttermilk waffle, smoked salmon and bagel stack, truffle eggs, or avocado toast.
The interiors reflect the company's classic duck-egg blue theme with the motif on everything from the walls to the plates. Plus the tables can accommodate a range of group sizes, so it can be made a real experience for everyone.
Kith Treats
Footwear and apparel empire Kith introduced a cereal bar into its New York store - and it went down so well it's now its own brand known as Kith Treats and merch program.
Since Kith is built on the concept of "kith and kin," or friends and family, each Treats location features a menu of rotating specials created by friends and family of the brand, including NFL player Victor Cruz, rapper Action Bronson, fashion designer Virgil Abloh, artist Daniel Arsham and graffiti legend Futura.
There's also a build-your-own option, where people are invited to customize their own cereal creation, embodying each store's environment of creativity in confection form.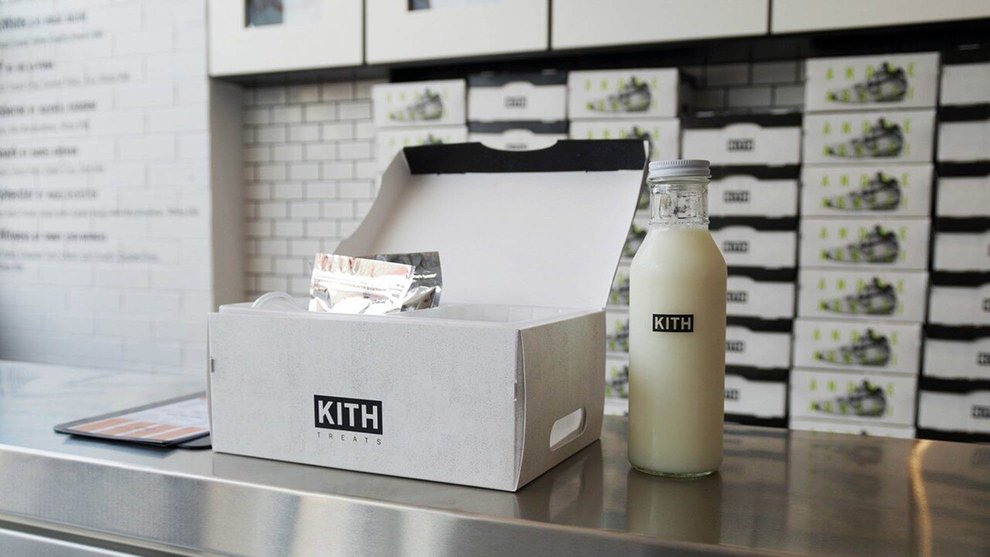 Retail Experiences
An in-store retail experience can be a great way to generate a buzz and offer something that's worth talking about. From stores that offer workshops to yoga classes and even bowling alleys.
All of which is not only a great experience for your customer but the social-savvy among them are also more likely to share their fun times on social media - which in turn could lead to more people coming to check out the store.
In fact, some retailers have even deliberately created Instagram-worthy backdrops in-store to encourage shoppers to snap-happy and tag themselves there.
Nike Store, New York City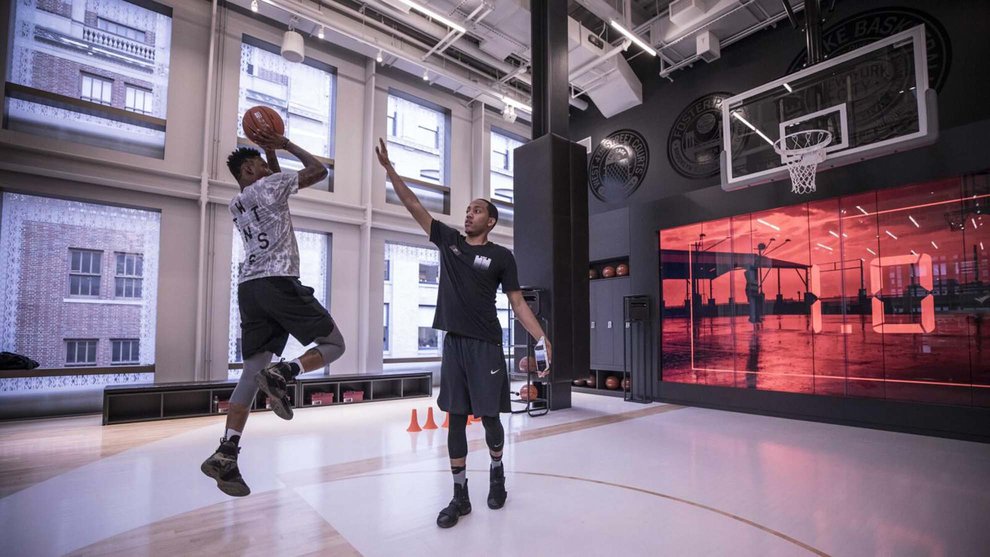 Nike has always been pretty big on innovation, but when the sports-retail giant unveiled its new flagship store in New York City last year it really proved it's at the forefront of the cutting-edge retail experience.
Spanning six floors and 68,000 square feet, it is packed with brand-new customer experiences that Nike has never done before, including a mini basketball court with cameras all round to capture the action from different angles.
There's also a treadmill in front of screens simulating different outdoor runs, which also has a camera to record the customer's gait during a run so Nike staff can analyze the results and recommend the best sneaker. Customers can also access the footage online at a later stage and share it on their social media.
There's even a small, enclosed soccer area, a customization shoe bar where shoppers can personalize their new sneakers and specialist staff who can put customers through drills to test out shoes to see if they're for them.
House of Vans, London
With a company motto of being "Off The Wall", Vans certainly gives off an edgy vibe - and its London flagship store certainly doesn't disappoint in the retail experience stakes.
Inside there's a cinema, cafe, live music venue and an art gallery. But you have to head to the basement for the most unique feature of the building - a skate ramp.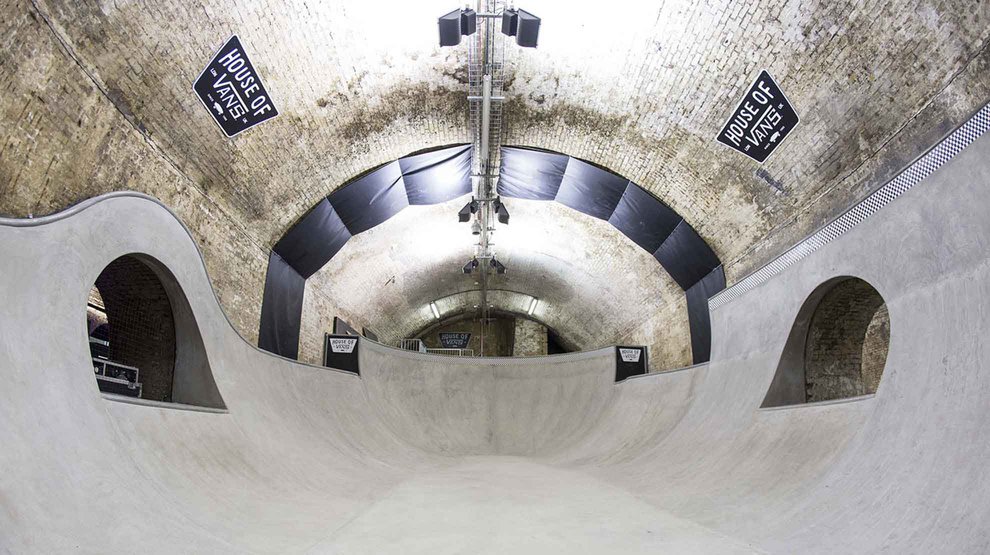 Designed by skaters, for skaters, the park is free to use and even kids as young as five are welcome on the ramps. There's also a space for people to socialize, as well as shop.
Events
A great way to get customers into store is to use the space for other things like organizing music events, community talks, and educational meet-ups in stores. They can also generate genuine excitement, entice new prospects and build more loyal customers.
Not necessarily a new concept - book stores have long hosted authors for readings or book signings so customers can meet their heroes. It's a great win for the bricks-and-mortar stores over the likes of the bigger online rivals.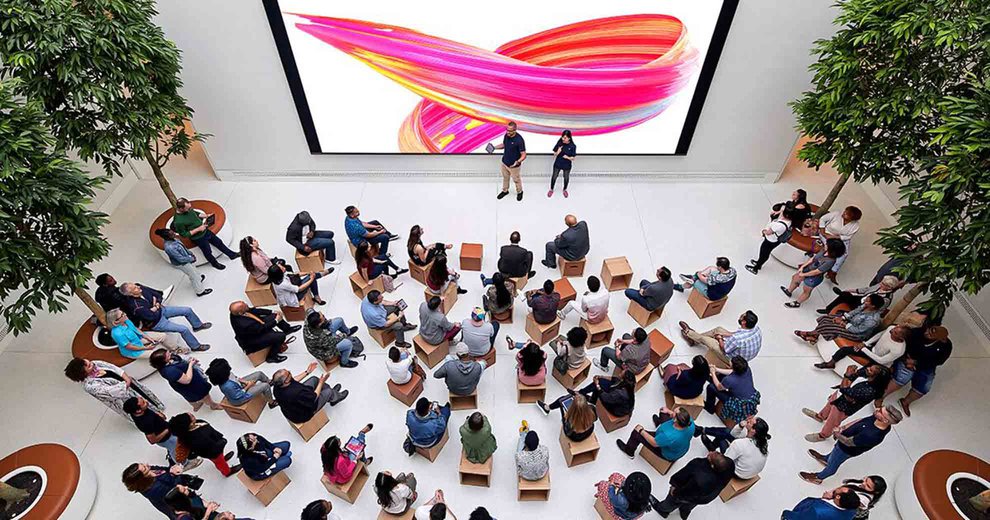 Today at Apple
Educational learning experiences are another super way to get customers into store. Apple holds educational sessions in its stores, called "Today at Apple", covering a range of topics from photo and video, to music, coding, art and design and more. The hands-on sessions are led by highly-trained team members and in some cities world-class artists, photographs and musicians.
Other events can include things like exclusive VIP experiences, Christmas shopping nights or product launch parties.
Merging experiential retail online and offline
A lot of what we've covered has been about how to get customers into physical stores through retailtainment. While you may be thinking, "I'm an online store owner, this doesn't apply to me," that's where you're wrong. The two are actually much more intertwined than you might expect.
Instagrammable stores
First of all, and we've touched on it already, social media is so important when it comes to merging in-store retail experiences with online platforms.
Visual merchandising has always been part of retail but in this digital age, retailers have moved towards "visual moment-izing", i.e. creating the perfect visual moments or photo opportunities.
And the more "Instagrammable" - or visually pleasing - your store is, the more likely consumers are to share what they see in store on their social platforms. By uploading images, checking in or tagging the store's location, the consumer is essentially giving your business free advertising.
Nowadays, even online stores with no physical location can create eye-catching "Insta-worthy" pop-up stores.
Take beauty box company Birchbox for example. The subscription service sends people a selection of items to their door every month. But as a way of increasing brand awareness it launched pop ups in New York, London and Paris offering customers the chance to hand select their products and create their own box.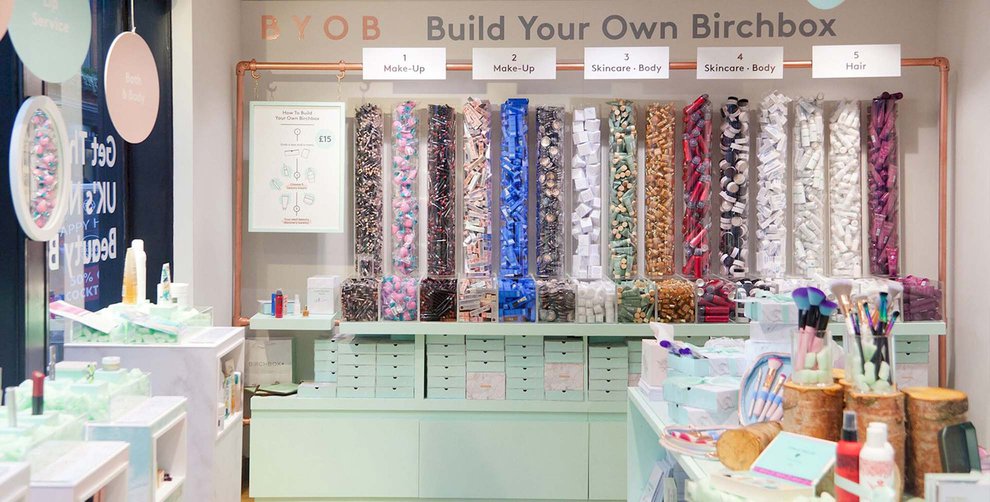 Shortly after opening in November 2017, the company reported its Black Friday sales rose by 93% while revenue from direct traffic to the website also increased 136% compared with the previous month, according to Campaign.
Gaming
Retailtainment opportunities don't have to be limited to in-store in their entirety. It's possible to create fun, interactive elements for your online store to delight and entice your customers.
How about selling your products in a game? With Shopify's Unity Buy SDK you integrate physical products directly into games and apps.
It gives you the option to create an in-game gift shop, just like award-winning indie game Alto's Adventure, which became one of the first in the industry to make merch discoverable and purchasable inside a game.
Created by Snowman - a development studio based in Toronto - the game is an endless runner (think Tony Hawk's Pro Skater) where players are tasked with collecting coins and doing tricks.
In July 2017, Snowman officially launched an update to Alto's Adventure, including a fully implemented Custom Storefront that made merch discoverable and purchasable inside the game.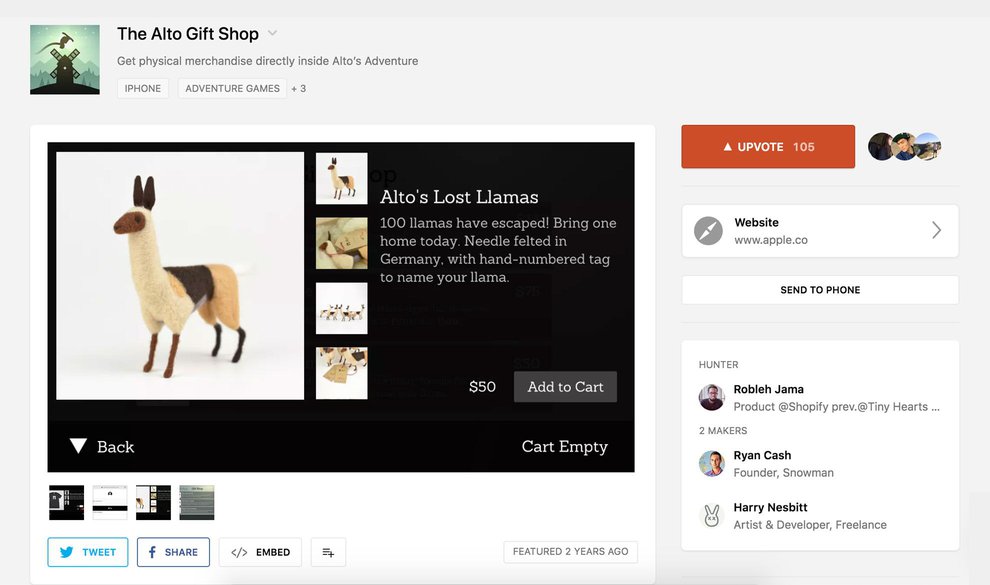 The new gift shop allowed the developers to create a more immersive game experience by connecting their players with hand-crafted Alto's goods that felt like they were straight from the game.
Over the first 30 days after launching the in-game store, Snowman made over 60% of their previous year's revenue from merchandise and saw 75% of net new sales come through the in-game storefront.
AR and VR
Another great way to create a buzz around your online store and bring experiential retail to life is through Augmented Reality (AR) and Virtual Reality (VR).
Most of us have probably heard of these immersive technologies by now, but just in case you haven't, virtual reality replaces your vision (think VR headsets) whereas augmented reality adds to it (think games like Pokémon Go).
When it comes to using VR in ecommerce, it can be a virtual way of taking someone around your store. For example, if you were a customer interested in buying an item - say a mountain bike - at an online shop but wanted to check it out first then you could connect with a merchant both using VR and see it in its actual scale and size. It's also a chance to interact and ask questions, as you would in a physical store.
Daniel Beauchamp, head of AR and VR at Shopify, spoke to Sketchbox about VR shopping and its possible implementations. He said:
What areas does VR really shine in? Storytelling is one of them. For the first time, brands can actually put their customers into the stories that their products sell.
If you're shopping for a tent in VR, you might want to be on the mountain or in the forest where you're going to be using it. VR can create really compelling experiences that connect to your emotions.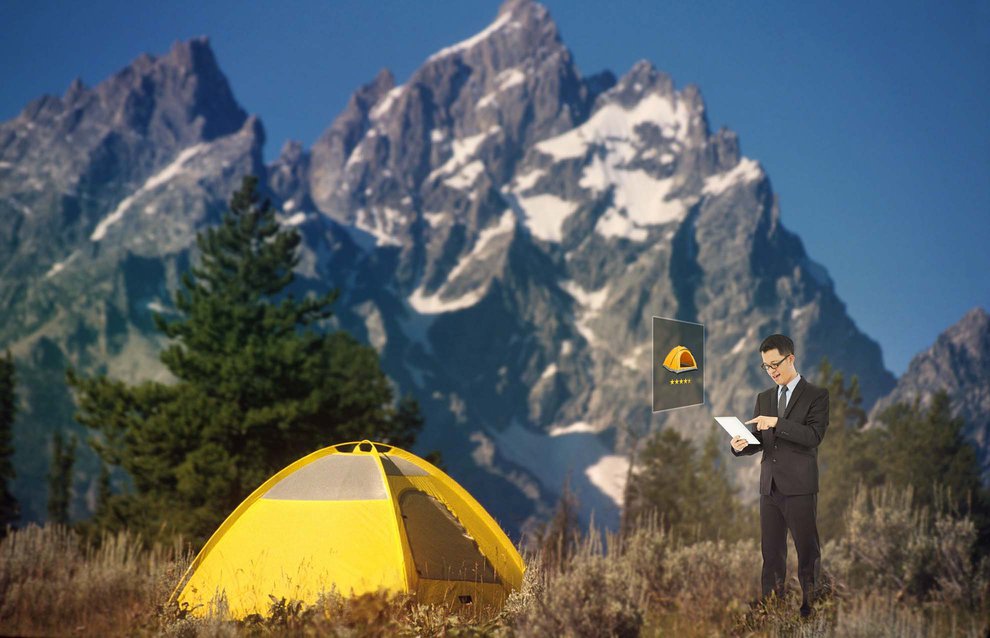 With AR, you have the ability to allow your customers to engage with interactive digital scenes in the physical world - through their smartphones.
AR-enabled product pages can enable consumers to place a 3D version of an object in various scenarios. So, a furniture store could have the option to let their customers see if those big items, like a bed or a dresser, would actually fit in the space they have.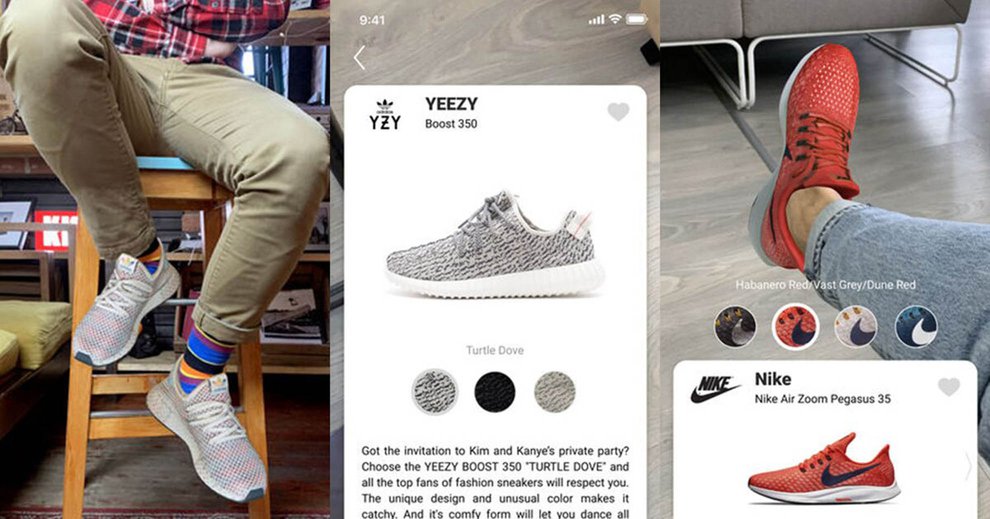 Even after a purchase, AR can also help a merchant to provide valuable, personalized information to their customers get more utility and enjoyment out what they've bought. As an example, if the product requires assembling you can provide an interactive demonstration.
AR also works as a fantastic brand marketing tool by letting you create a hype around a new launch, as you can hide product displays or promotions somewhere in a city or at an event and invite customers to go out and find it.
Adapting your brand strategy
As we've learned, the future of retail is changing. Consumers are demanding more from their shopping experience and physical stores are just about managing to keep up.
Over the next few years, expect to see more stores adapting their brand strategy towards a retailtainment experience.
Perhaps it's time for you to start thinking about how you can stay ahead of the trends and ways to incorporate experiential retail into your brand strategy.