Introducing a New Version of Sufio with Beautiful Invoices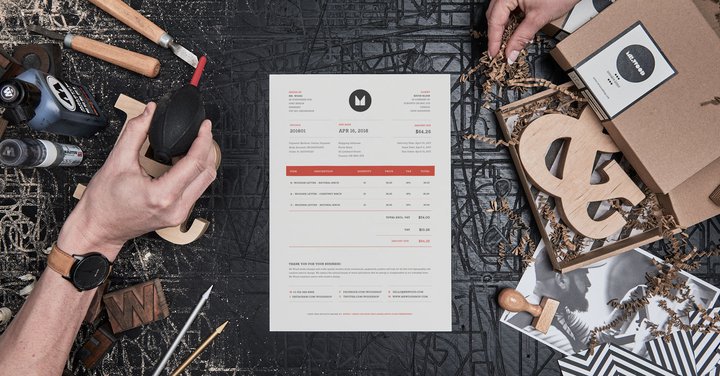 After 12 months of hard work, we're releasing our biggest update since the launch of Sufio.
When we started Sufio three years ago, we focused on building a really simple, automated invoicing app. We wanted to make an app that's compliant with different invoicing legislations and can be used by customers around the world.
We reached our goal, grew steadily, and now have customers in over 75 countries. Sufio has become the most popular invoicing app in the Shopify App Store.
But that wasn't all.
We were not happy with the fact that our invoices were boring.
We care deeply about design and we wanted our invoices to reflect that. We saw a potential for invoices to be more than just formal documents.
For all our customers who care about details, we wanted invoices to become their new branding tool.
And so we asked some great print designers to help us create a set of new beautiful invoice templates.
You can now find these five new templates when you log in to your Sufio account. We will release more as we go along, but like in everything, we prefer quality over quantity.
Excited? There's more.

We found that your most requested feature was the customization of design. We listened to your feedback, and in addition to the new templates, our app now includes a new Design page.
You can customize colors, logos, and elements of your invoices to perfectly tailor them to your brand.
With this simple and intuitive customizer, we want to help you create beautiful documents for your store or business.

Your invoices can now help you stand out and build a powerful brand, all without you needing any coding or designer knowledge.
While all this is pretty exciting stuff, you have much more to look forward to. We'll be adding more beautiful templates and new features in the months ahead.
We would love to hear your feedback, so please feel free to drop us an email and let us know what you think.

Visit your Sufio account to see how your invoices could look like.