How to Start Selling Worldwide with Confidence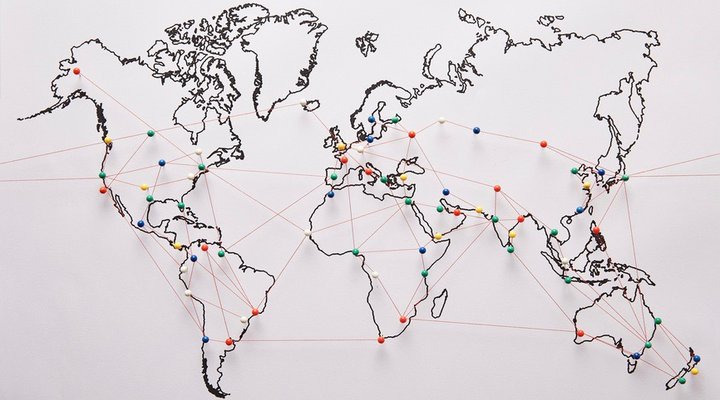 As an ecommerce seller, it's easy to be complacent about choosing to only ship domestically. Indeed, shipping internationally can be a pain — there's all this paperwork, it's expensive, and logistics can be very complex. For small businesses, this can be very overwhelming and not worth the effort in exploring.
However, there's definitely FOMO by not selling overseas. China, Japan, the US, Germany, and the UK are five of the largest eCommerce markets in the world, and sellers are missing out on more sales and revenues by not taking advantage of these markets who are open to cross-border selling. 
Here's how to overcome the common fears you may have about international shipping:
Fear #1: Shipping is expensive
It's true — the shipping industry isn't very transparent. In addition to expensive retail rates, there are a lot of hidden costs that can catch you off guard when you ship something — courier handling fees, remote surcharges, and delivery reattempt fees, to name a few.
Solution 
There are over 400 couriers in the world, and you probably only use a handful of them. Take the time to research different couriers and compare prices, delivery times, and tracking quality. Also consider using regional couriers, as they can provide competitive rates that are better than postal and other express couriers. For example, SF Express is a courier that provides delivery to mainland China, while Aramex specializes in service to the Middle East and Southeast Asia. 
Pro tip 
To make this process even easier, Easyship's rate calculator can help you compare multiple couriers all in one place, at discounted rates. (Think of it as the Skyscanner of shipping!) All you need to do is provide your shipping origin, destination, and weight of your package to get started.

Fear #2: Taxes and duties
Every country charges taxes and duties differently. Where do you even begin to find all this information, and how is it possible to calculate this for every country you want to ship to?

Solution
Easyship's Countries page lists all the important tax and duty information you need to know about your destination country of choice, so it's a great starting point if you'd like to have an idea of what to expect.

Pro tip
Easyship's platform automatically calculates the tax and duty for you based on your shipping destination, item category, and customs value, and reflects this value at your store's checkout if you use their plugin.

Fear #3: Documents and declarations
In addition to the shipping labels, there's more paperwork required when you ship products internationally. Filling out all the documentation and customs declarations is time-consuming.
Solution
Just like you can automatically generate invoices with Sufio, technology also allows you to pre-fill shipping documents and labels (allowing you to put down the pen and paper). You can find apps on the Shopify app market that can help generate this paperwork easily.

Pro tip
Generating required customs documents and commercial invoices for shipping internationally is pretty simple with Easyship. All you need to do is download and print them, attach them to your shipment, and it's ready to go!

Takeaways on selling worldwide
Here are some takeaways on how you can expand your business worldwide:

Expand your shipping 
When shipping worldwide, it's best to work with multiple couriers as some are better than others in particular regions. 
However, if the idea of having to open accounts directly with each courier in order to get a business discount sounds like a lot of work (it is), the good news is that with one Easyship account, you can have access to multiple couriers and skip this step entirely.
Set up a dynamic shipping policy 
Do away with static shipping rates, as they are unclear, don't provide any information on additional taxes and duties, and provide no information on the courier.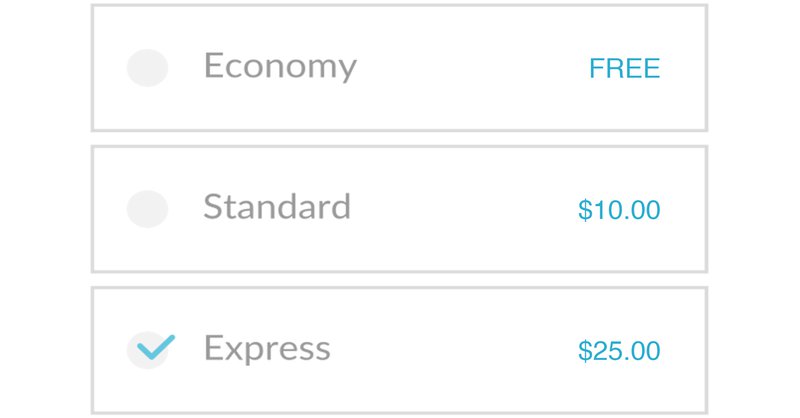 Instead, provide the best shipping options for shoppers based on their location. Also, by showing all costs such as import taxes, duties, and extra handling fees upfront, you lower your chances of cart abandonment.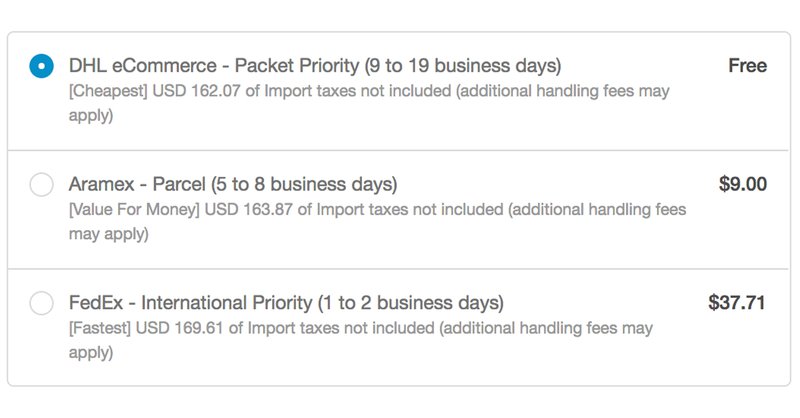 Implement a system that improves efficiency and automates logistics
Shipping has a reputation of being pretty old school, from having to pick up the phone to schedule deliveries to copying and pasting tracking numbers and manually sharing them with your customers. 
No more of this! There are many apps that help you easily import your orders from all your marketplaces, automatically share tracking numbers with your customers, create shipping automation rules to process your orders even faster, and schedule your pickups online (so you don't even have to pick up the phone.) Find one that works for you to start saving time and money on shipping.
As a small business owner, the idea of taking international orders may seem intimidating but there are many tools out there to make it work to your advantage. By having a dynamic shipping policy that provides complete visibility on costs, couriers, and delivery time, you can be confident that you are providing the best shipping options to customers around the world.

If you're ready to automate and start saving on your shipping, consider using Easyship to help you go global!