A Designer's Guide to Picking the Perfect Shopify Theme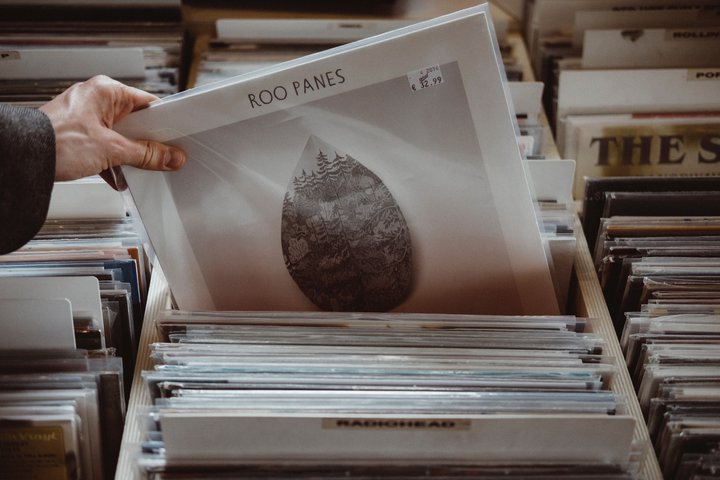 Click to enter any online shop. Intrigued?

An ancient web template with messy menus and illegible fonts probably won't make you leap for your wallet. A gorgeous, shiny intro page with beautiful imagery and a captivating aesthetic? That's a whole another story.
You just can't help but judge a brand based on your visual experience.

Good design has the power to make you want to buy. It convinces of not only the brand's sophistication but also of the quality of its product.
If you're a freelancer, digital nomad, an artisan or a maker of any kind, you should care about your visual identity. About making your digital presence into something that represents your craft.
That's why we put together this guide to picking an impressive theme design on Shopify.
First, know your brand
There are hundreds of beautiful themes out there. But that's not really the point. The point is to communicate your brand accurately.When deciding on a theme, think about the following:
Does my brand's logo fit in with this design? Assess the colors, composition, and vibe.
How do I want the customer to feel when they visit my website?
Can this theme adapt to my brand's color scheme?
What template features are the most important to me? Is it big images, the site's navigation menu or good blog functionality?
How do I want to display my products? Will my product images go with this template?
Your theme should be reflective of and fit in with your brand's products, colors and overall vibe. Giving your customer a smooth, consistent experience is what makes a quality brand.
What constitutes good design?
Thankfully, web design has come a long way since the beginnings of the internet.
Latest design trends include borderless windows and seamless transitions. The best thing you can do is let your products speak for themselves, through designs leaning towards clutter-free minimalism.

Having to click through several windows or tabs to find everything out? That's annoying. Better opt for a long scroll website detailing your product's features.

Minimalism is mostly a good choice for a theme's layout. However, don't feel the need to shy away from vibrant color schemes in favor of black-and-white. Unless that's what your brand is about.
Big, bold fonts are in, and the right choice of typography is ever-important.

A beautiful theme won't solve all your problems
A theme lacking in clear navigation or functionality may not be worth the aesthetics.
Want your customer to convert? Then they should have a clear pathway towards the product, the buy/add to cart button and the checkout.
Try to find a balance between functionality and an aesthetic, clutter-free visual experience.
High-quality photography is a must for most featured themes. Not to mention, for making your brand stand out.
Stock photos will be smelled from a mile away. Low-quality product photos will ruin even the most magnificent theme design.
Always make sure that your website also looks (and works) well on mobile too.

Using Shopify's theme directory
On
Shopify themes
, you can browse by industry to make your search more organized.
Each theme has several variants or "styles" that alter the theme's look significantly. Beware of their differences.
Shopify's theme directory currently includes ten free themes and fifty-five premium ones.
Is it worth it to pay for a Premium theme?
It's not just that premium themes feature better design. They do - but also, there are currently more than 600 000 active shops on Shopify. By buying a theme, your chances of differentiating yourself are much greater.
To inspire, our team has hand-picked six gorgeous Shopify themes across six selected categories: food, fashion, jewelry/watches, cosmetics, handcrafted items and personal brand or service.
1. Food
Flow theme - Queenstown style - $140
Introducing Flow. A widescreen landing image. Simple typeface. Layout and color scheme that let the product shine. It's principally impossible to get lost around this theme.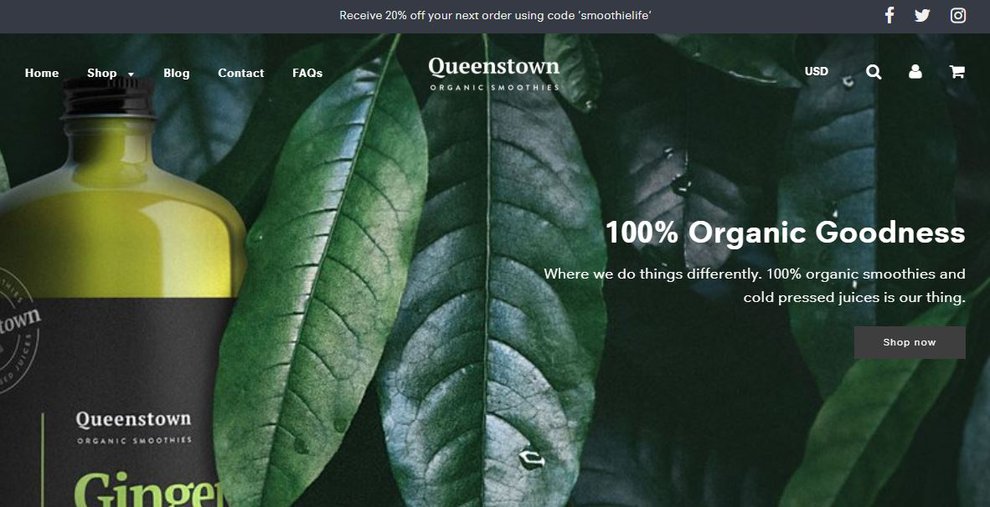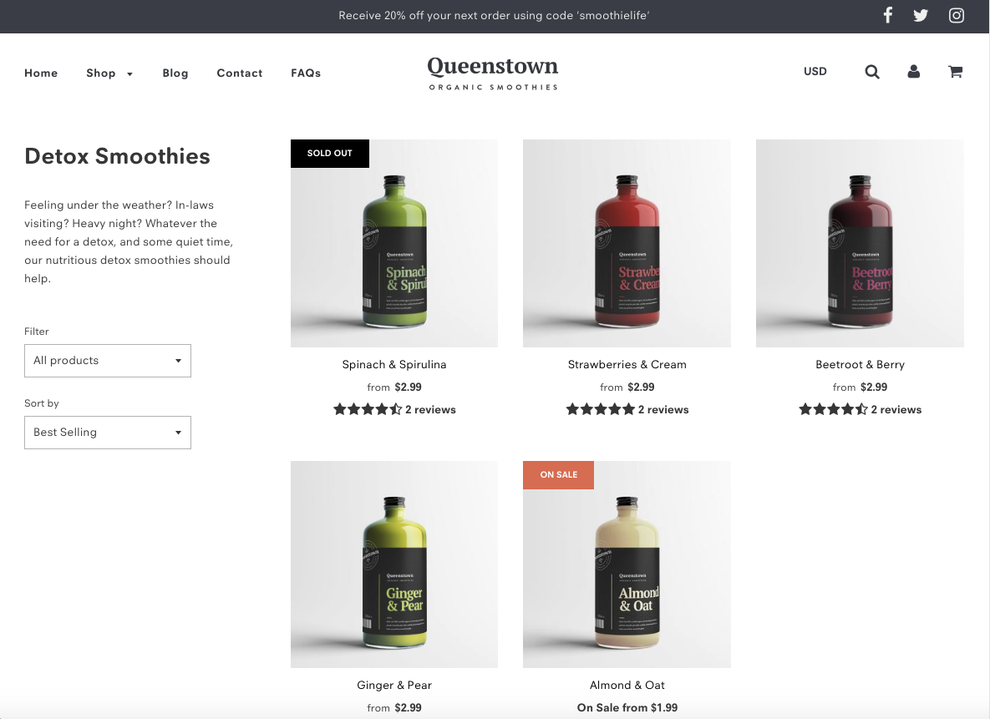 Why is this theme great for an online food store?

The Queenstown variant of Flow is sensual, tidy, and graphic. Its focus on big, bright images is the perfect opportunity to get everyone to lust after your goodies. The theme uses light and airy fonts displayed in well-organized layouts. Bonus? An inviting, approachable review section.
2. Fashion
Showcase theme - Luna style - $180
Showcase in Luna is elegant yet trendy while remaining product-focused. Its cool vibe is only amplified by a stylish hidden menu. The minimalist yet chic borderless grid brings on a truly high-end feel.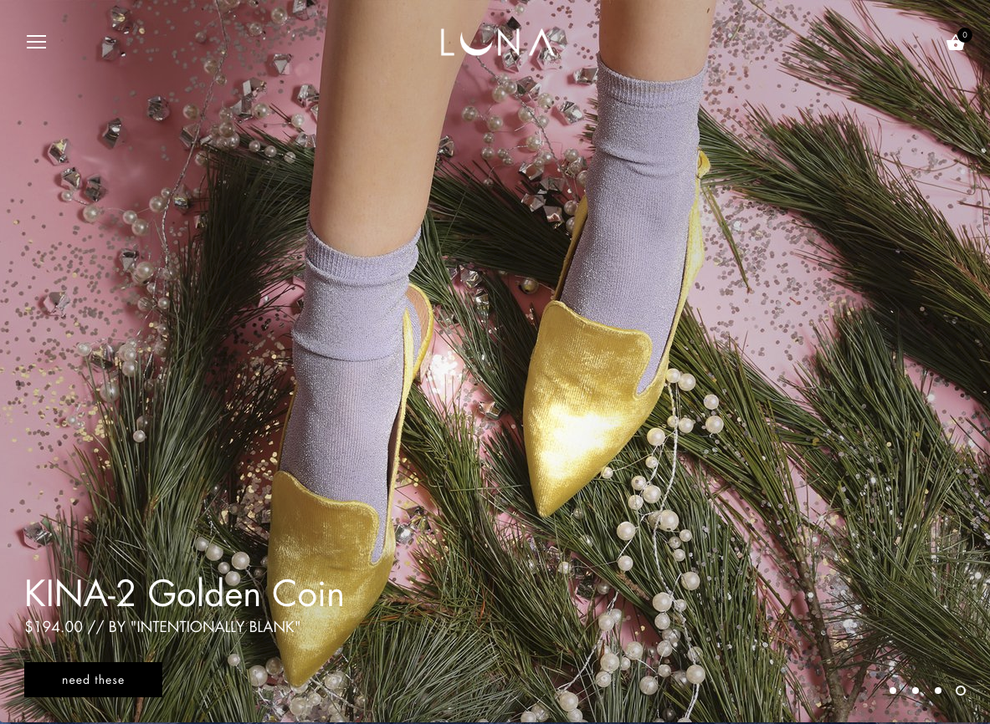 Why is this theme great for a fashion store?

Luna features a widescreen landing image, ideal to show off your brand's visual personality. This theme's product pages include everything you need while maintaining style: a pretty display of product variants, an on-brand product description, and many slots for product images. It's truly a theme that lets you tell your story.
3. Jewelry/watches
Palo Alto theme - Stanford style - $180
Palo Alto is a sentimental theme with a natural feel to it. Its inviting homepage comes with a lot of room for product showcases. Its layout will let your photography shine.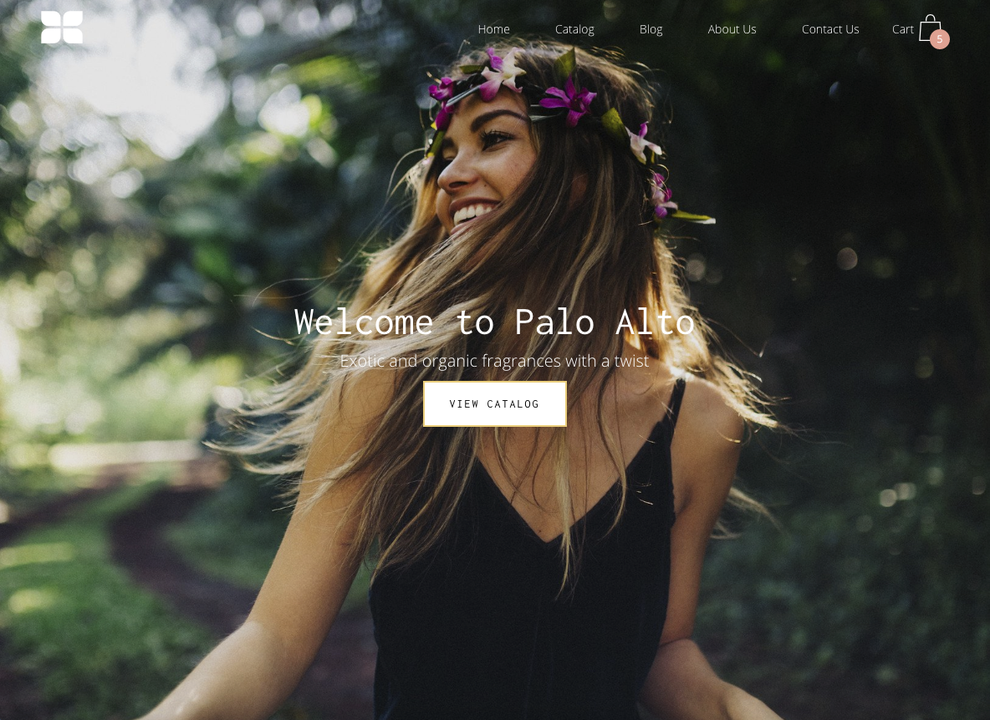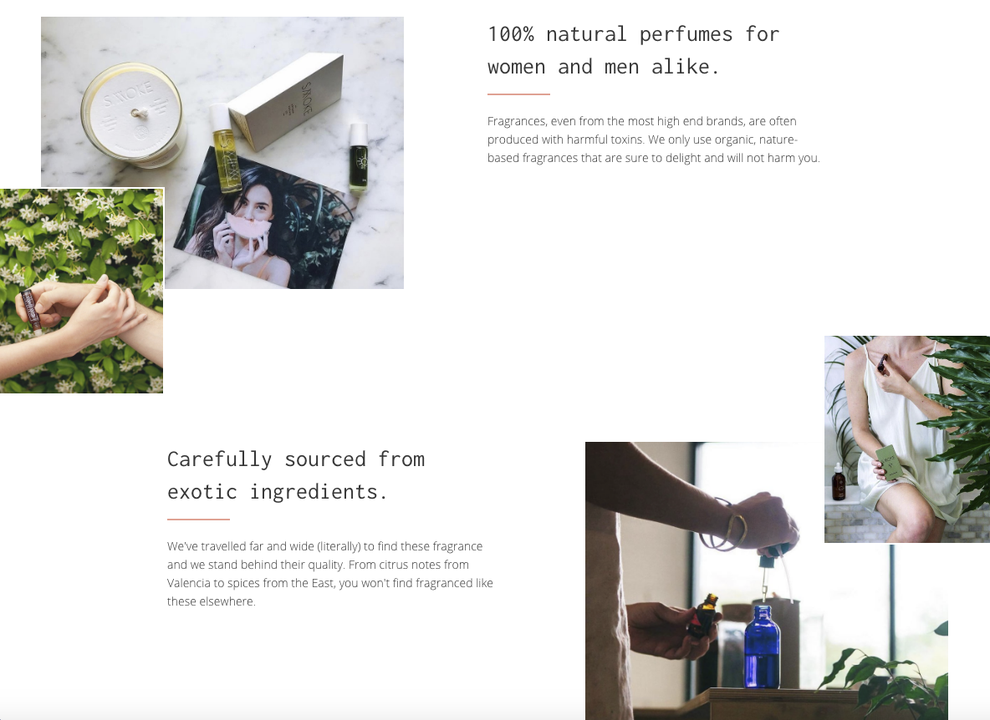 Why is this theme great for an online jewelry or watch store?

The product pages are clear and succinct, designed with simplicity. Its highly visual blog page is a feast for the eyes. With the right photography, it can turn into a great foreshadowing for your alluring gems.
4. Cosmetics
Prestige
theme -
Allure
style -
$180


Welcome to the spa. Prestige in Allure is lavish. It's got clean and uncluttered pages, airy fonts, a well-organized menu, and a beautiful blog section. Bonus? Dynamic button animations, an elegant review section, and a quality product photo zoom feature.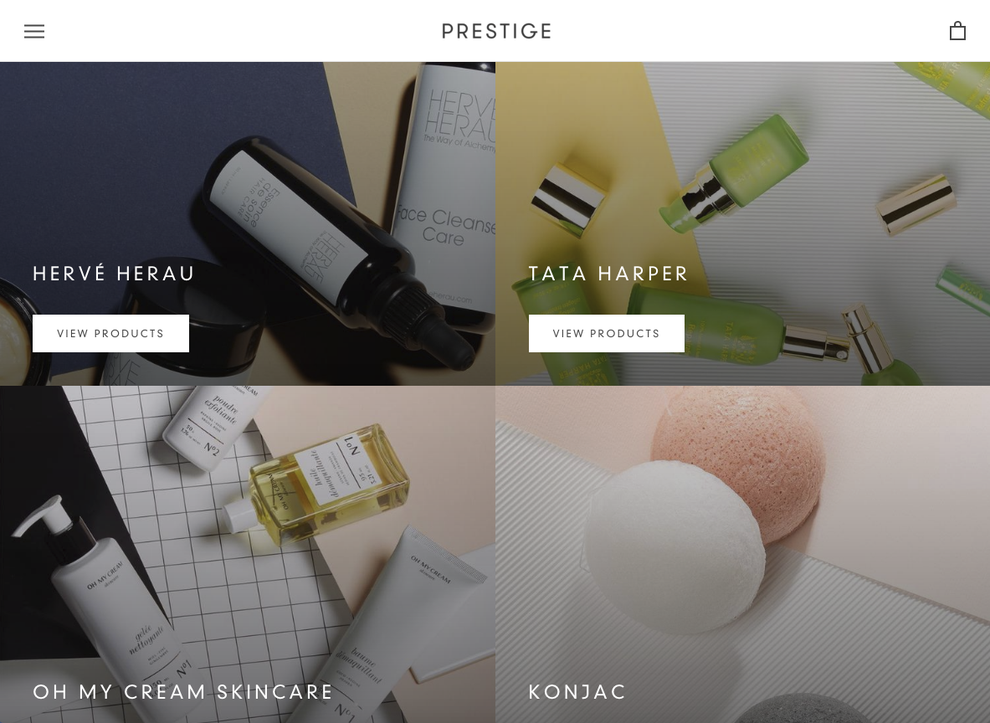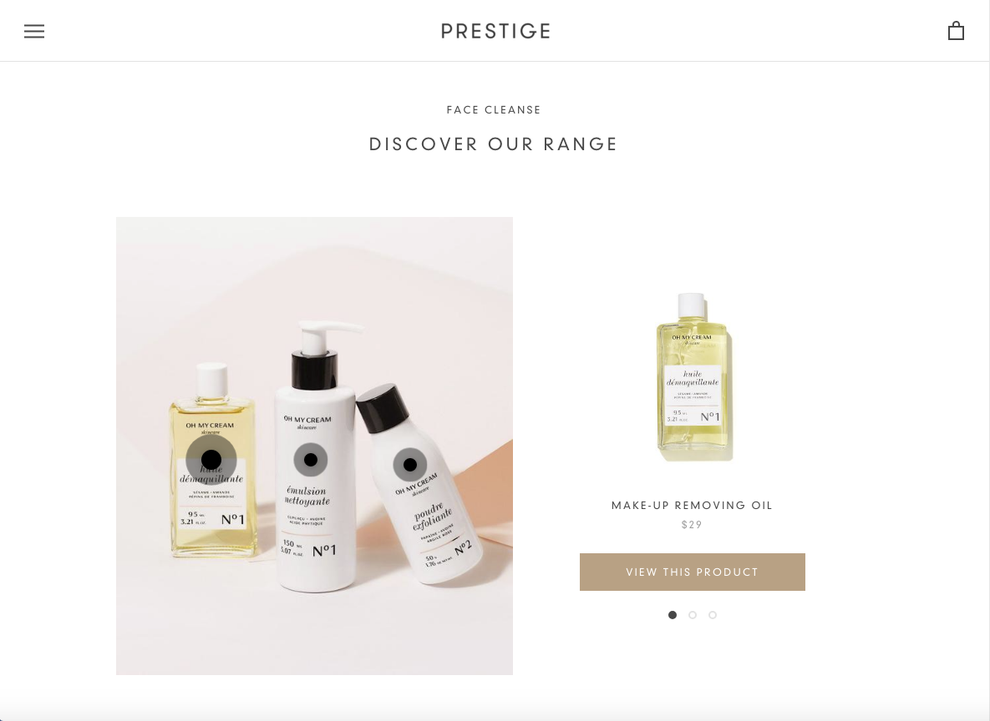 Why is this theme great for an online cosmetics store?

The theme's calm yet sophisticated look will reassure of the quality of your brand. Its simple, minimalist fonts give out a trustworthy impression. In its exquisite blog layout, you'll be able to share tips and tricks to capture your audience's hearts. This theme's spirit is all about simplicity, spaciousness, and elegance.
5. Handcrafted items
Grid theme - Moody style - $180
Grid in Moody is off the bat showing us a gorgeous product display. Simple, yet artistic. The layout of its product pages alike is cultivated, inviting and classic, thanks to its use of serif headlines and a simplistic composition.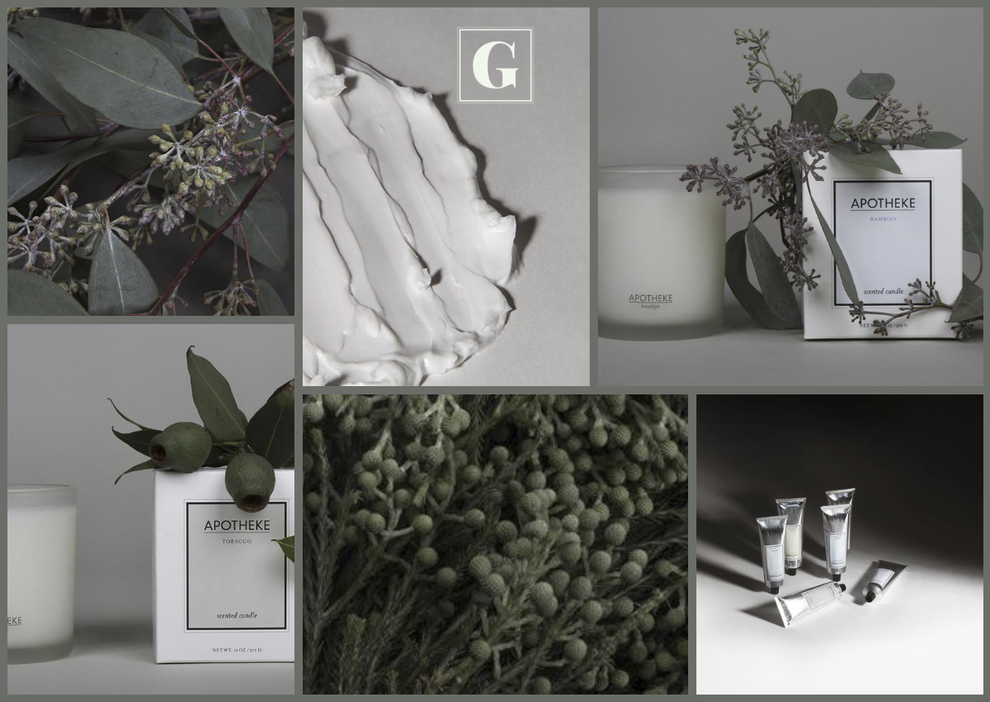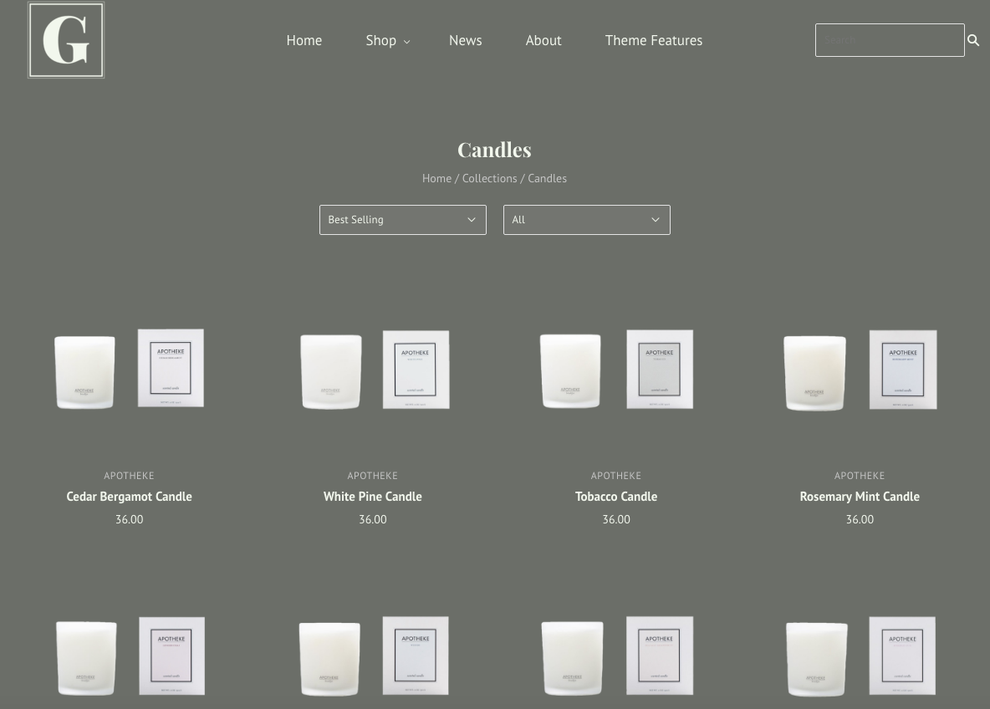 Why is this theme great for an online handcrafted items store?

When it comes to handcrafted items, you're looking for a theme that has a personality but doesn't come at the price of good design principles or functionality. You've just found it. Yes, Grid has got a truly unique homepage. Its background throughout is also distinctively non-white; it's a moss-green that gives out a grounding, expensive feel.
6. Personal brand or service
Label theme - Record style - $160
Label in Record is shiny, simple to navigate and to the point in only the best sense of the word. If you're looking to make an impact in a straightforward way, this is the theme for you. You can do so with Label's clearly-organized menu, an easy-to-dive-into blog, and a handy section for merchandise.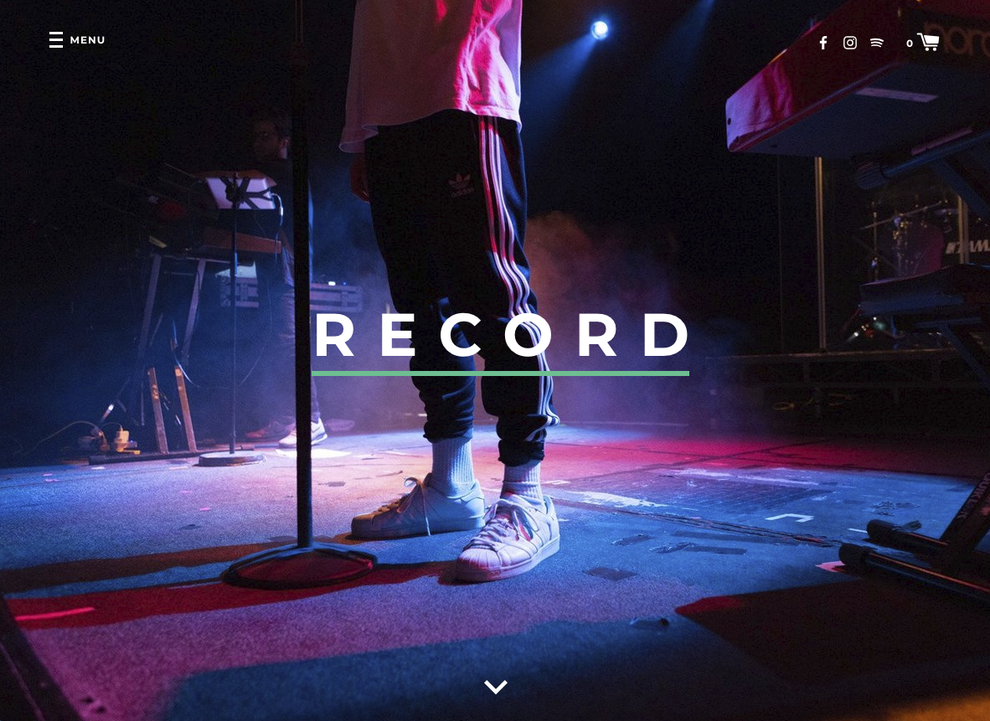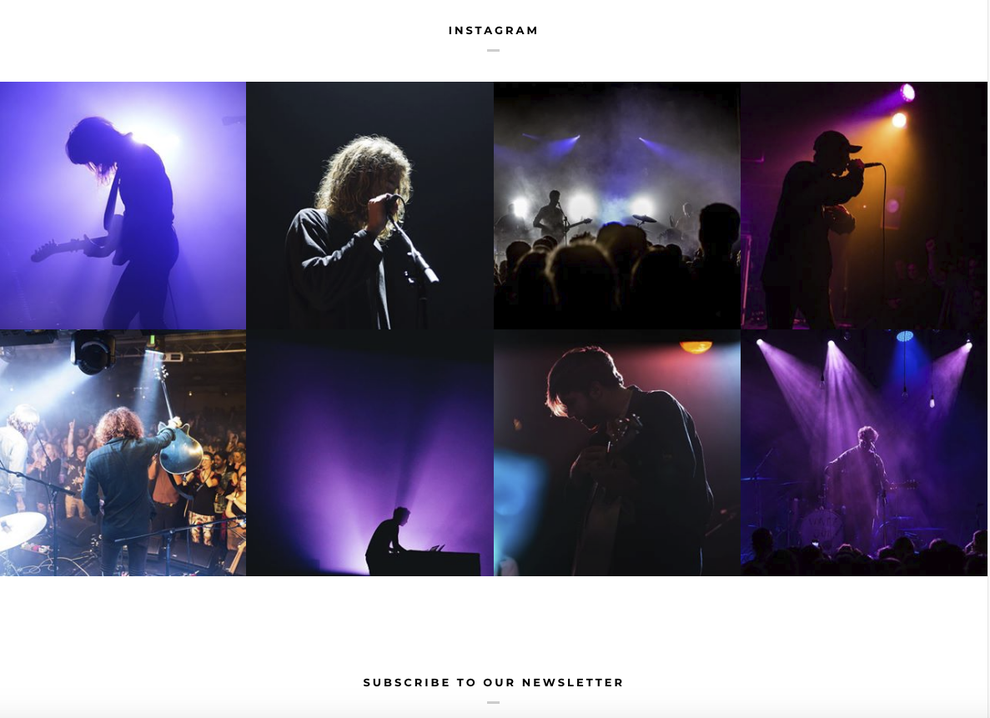 Why is this theme great for an online personal services store?

With a large space for a featured landing image - perhaps for a photo of you? -, easy navigation and simple product displays, there is not much left to doubt with this theme.
Selecting a theme is just the beginning
Congratulations if you found your gorgeous theme. Your customers will surely be impressed. Unless... You don't still send out plain, unbranded documents, do you?
We get that as a small business you're glad to have your official responsibilities out of the way. And there's no way you had the time to brand such documents as invoices or packing slips, right?
But not only is that something that would not happen to a brand that tends to the smallest details of their customer's experience; it's also a missed opportunity.
What if someone could help you out with both automation and design? With Sufio, you can send beautiful branded documents including invoices and delivery notes
Our invoices have been designed by top-notch print designers in order to help small businesses invoice in style.
Take this opportunity to communicate with your customer at a personal level. Customize your invoices to match them to your overall branding.
Find out which invoice template would be right for your brand.