How Coronavirus Is Impacting Ecommerce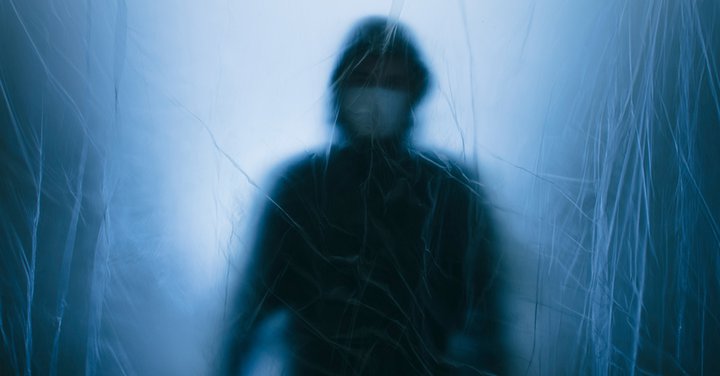 The outbreak of a new coronavirus has reached almost every corner of the world, with cases only continuing to soar. In the weeks since the virus emerged in Wuhan, China, there have already been signs of a shift in consumer behavior.
Here we explore the impact of the coronavirus on ecommerce and what it could mean for you and your online store…
What is coronavirus?
First of all, let's start by explaining what we know about the new coronavirus so far.
Covid-19 is a new strain of coronavirus, which was first identified in Wuhan City, China in December 2019.
It's understood to be spread when there is close contact with an infected person - either via droplets produced by coughs and sneezes or touching surfaces where those droplets may have landed.
There is currently no vaccine to prevent against the new coronavirus, so health officials say the best way to prevent infection is to avoid being exposed to the virus and by regularly washing your hands.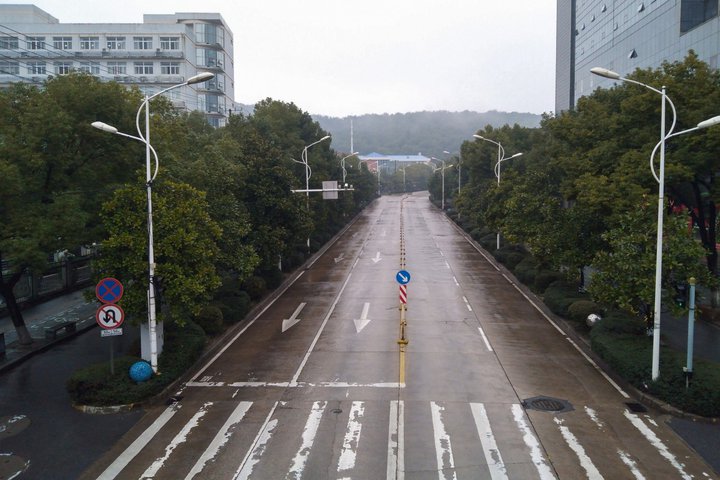 Will people stop buying online?
One of the biggest concerns store owners may have is that consumers will stop making online purchases over fears that they might get the virus from overseas shipments.
But actually, what we're seeing so far is quite the opposite.
Many consumers are reportedly 'stock-piling' goods amid concerns there could be shortages or that they may have to stay indoors more, especially on essentials such as toilet paper - which has been flying off the shelves in places like Australia, Japan, the US and New Zealand.
Asked why, expert David Savage, Associate Professor of Behavioural Economics at the University of Newcastle, told The Conversation: "I suspect that most people only buy toilet paper when they just about run out, which could be a problem if you need to stay isolated for two weeks. So I think this is just a preparation process, because we have seen that toilet paper has become a shortage item elsewhere."
Alex Russell, from the School of Health, Medical and Applied Sciences, Central Queensland University, added: "People aren't only stockpiling toilet paper. All sorts of items are sold out, like face masks and hand sanitiser. Things like canned goods and other non-perishable foods are also selling well. People are scared, and they're bunkering down. They're buying what they need and one of the items is toilet paper."
Grocery demands
We're not just talking about the supermarkets seeing sales boosts - many don't want to go out into a physical shopping environment in a bid to reduce their risk of catching the infection, so online orders and sales are increasing too.
British online grocer Ocado warned it had seen 'exceptionally high demand' and urged its customers to place orders early. In a recent email to customers, the company said: "More people than usual seem to be placing particularly large orders. As a result, delivery slots are selling out quicker than expected."
Ocado's stock rose more than 6% last Monday - the same day the UK had one of its biggest jump in coronavirus cases.
Experts suggest that the uptick in online grocery purchases is more likely to make consumers make future purchases in the same manner - something that is comparable to online sales during the holiday season.
Andrew Lipsman, principal analyst at eMarketer, told Forbes: "During the holiday, a time with more concentrated buying activity, consumers spend more online creating a step-change, meaning the consumer may not return to past behavior. We may see this type of similar behavior unfold over the next few months."
Which industries are affected?
With the outbreak still in its early stages, sales of groceries, household goods and healthcare items have seen a boost as consumers look for ways to protect themselves. But analysis shows that it has had an impact on other sectors.
Insights platform Contentsquare found that spending on travel planning websites have been down 20% and sales of sports equipment were down by almost a third in the two weeks from the end of February to the start of March.
Aimee Stone Munsell, CMO at Contentsquare told Internet Retailing: "While there has been a boost in online sales for some industries, others are clearly suffering. Perhaps unsurprisingly, travel, hotel and tourism bookings are all down, while the sale of outdoor items such as sports equipment has also dropped off in the last two weeks.
"In contrast, there has been an increase in spending on home furnishings, and even lingerie, as consumers switch their leisure time to more indoor pursuits."
Luxury brands may also see a decline as people look to make sure they are well-stocked at home rather than spending on fashion items, experts have suggested.
The World Economic Forum reported: "The mobility and work disruptions have led to marked declines in Chinese consumption, squeezing multinational companies in several sectors including aviation, education abroad, infrastructure, tourism, entertainment, hospitality, electronics, consumer and luxury goods."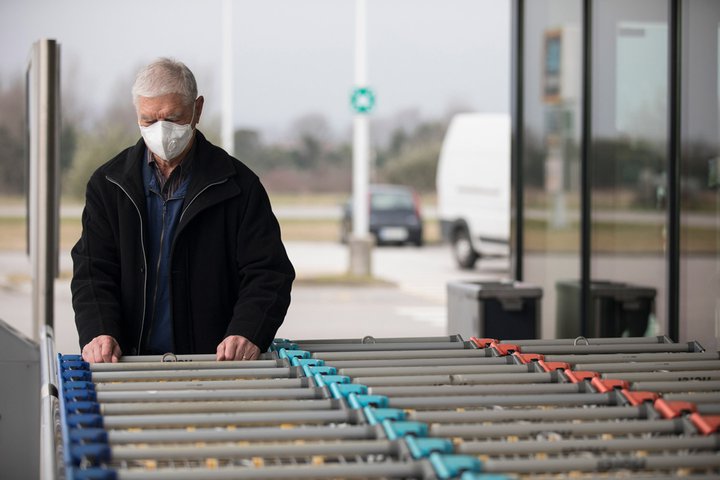 Is it safe to order products from abroad?
As Covid-19 is a new illness, scientists are still working to understand it. But this may be a question that has crossed yours or your buyers minds.
Based on what they know so far, there doesn't seem to be any proof the virus can spread from items shipped from China - or any other infected country, including Italy and Japan.
The US Centers for Disease Control and Prevention says there is no evidence to suggest that coronavirus has been transmitted through imported goods and packages.
Experts believe the illness is spread via droplets spread from coughs and sneezes, which generally struggle to survive on surfaces for longer than 48 hours.
The risk of coronavirus spreading from products or packaging that has been shipped over days or weeks is very low, so merchants don't really need to worry.
What does coronavirus mean for dropshipping?
With employees either struck down with coronavirus or in isolation to stop the spread, Chinese companies say they are experiencing disruption to operations.
As a merchant it means you should expect delays on any orders being transported from China including dropshipping supplies.
AliExpress - the global e-commerce platform of Chinese online shopping giant Alibaba - warned customers to expect some delivery delays due to the coronavirus outbreak.
Shopify dropshipping app Oberlo has advised merchants to "prepare for delays and take that into account before continuing to run paid ads and take orders". They recommended checking with your supplier, but "assume that your items will not be shipped promptly".
It's also worth contacting your buyers and make them aware of the situation as they could expect delays too.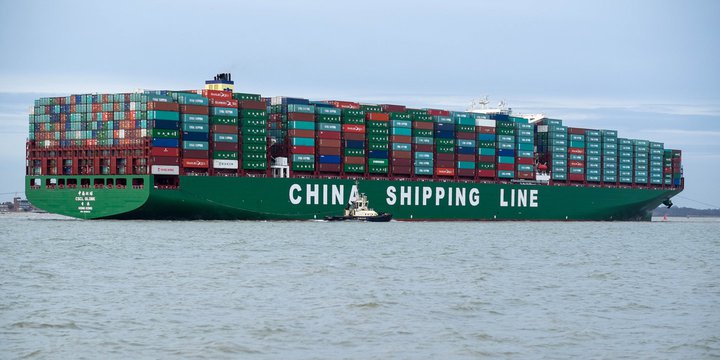 When will factories reopen?
Factory shutdowns have taken place across China as the government attempts to contain the virus, but it's unclear when manufacturers and suppliers will return to usual operations.
Some transport routes have also been closed to stop the spread and logistics companies will have to wait for these to reopen for business to get back to normal.
But coronavirus cases in China are beginning to slow and we are seeing the country gradually return to work - at least eight provinces and regions downgraded their emergency levels at the end of February.
Rapidly changing situation
The coronavirus outbreak is changing every day - with more countries, people and economies affected by its spread.
As a store owner, you may want to consider developing a contingency plan or exploring some alternative suppliers, especially if you rely on getting your stock from other countries.
Of course, if you have any concerns about your business, it's important to seek professional advice.