Clever Letterbox Packaging Ideas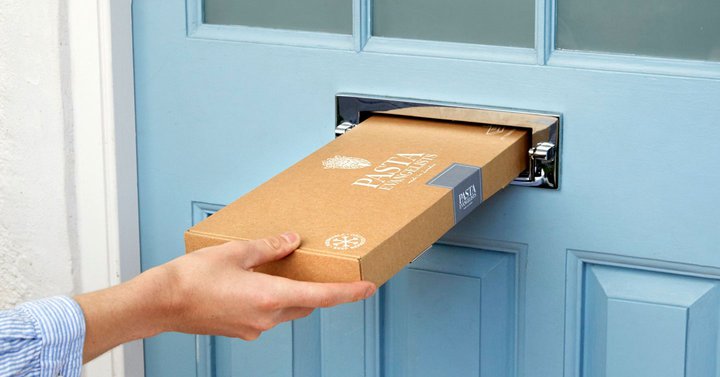 Online shopping. It's easy, convenient and usually pretty speedy. But many of us will have experienced that moment of returning home to find one of those annoying 'We're sorry we missed you!' cards on the doormat.
It's even more frustrating when you finally collect the order to discover that the item itself could have easily fit through the letterbox if it had been appropriately packaged.
In fact, a recent survey revealed that 21% of people asked were irritated by having to pick up parcels or rearrange delivery because inappropriately sized packaging had been used and it was too large for the letterbox.
Over a fifth of respondents listed this as the most annoying aspect of online shopping, according to the One Poll Market Research for Macfarlane Packaging.
To ensure customers receive their orders without any hassle, many companies are turning to letterbox packaging.
What is letterbox packaging?
With a standard letterbox measuring 260mm x 45mm (10in x 2in), packaging needs to fit through the gap without being squashed in the process. The same goes for mailboxes more commonly found in apartment buildings or on the curb side, which are popular in the US.
Of course, the beauty is the packages don't need to be the full size of a letterbox. Many companies, including Macfarlane, Self Packaging and Lil Packaging (UK), (AUS) and (US), offer a range of designs to suit different purposes.
Letterbox packaging is also designed to withstand the sometimes-rough handling of couriers or the postal system before landing on a doormat, so it tends to be pretty robust. Put it this way, customers won't be impressed if they swing open their front door to find the box and its precious contents have been crushed.
Why use letterbox packaging?
We've already touched on it but it's clear the main benefits of letterbox packaging are buying experience and customer satisfaction.
But there are many other valid reasons for using letterbox packaging – and they mostly save your business time and money.
Cheaper shipping costs
Tailoring the packaging to fit the product can save you paying more than you need to for shipping.
Companies like Royal Mail in the UK have specific sizing guidelines so offering a standardised size means avoiding incorrectly paid postage, whilst also allowing you to charge customers the correct price.
Getting the right packaging size also saves paying for excessive cardboard/materials you and the customer don't actually need. This isn't just a tip that applies to letterboxes either – it's a great solution for all mail-order delivery companies looking to reduce costs on shipping and packaging.
Reduce customer returns
When the customer isn't home, and the package doesn't fit through the door, delivery companies will usually take it back to their depot – either to be redelivered or collected.
On some occasions, for one reason or another, the customer won't bother with either of those options and the package will sit at the sorting office for a while before it's eventually returned to the sender. In this situation many companies will have to issue the customer with a refund due to policy.
But if you are able to guarantee that the package will be delivered first time, every time, then it's a scenario that can be completely avoided – saving you time and money.
Boost reputation
Fuss-free deliveries make for a good experience for the customer who will be more likely to purchase again – and spread the word about your business.
Robust letterbox packaging also means fewer orders damaged in transit, resulting in fewer complaints or returns at a cost to your business.
Another good reason is that the design of your packaging can also help boost your brand and get your name out there. Look at it this way, if you're the only business offering letterbox delivery in your field then it's likely to become something you're known for.
Here's some examples of companies who are doing that well…
1. Bloom and Wild
Bloom and Wild were the pioneers of the letterbox florist industry and are the UK's top-rated online flower delivery service.
It's probably down to their simple yet gorgeous packaging, which denotes premium whilst ultimately remaining convenient for the customer.
Their letterbox flowers are hand-packed and luxury bouquets have different coloured interiors depending on the collection and season. They also offer a selection of hand-tied bouquets which arrive pre-arranged meaning just a couple of steps to follow when they arrive.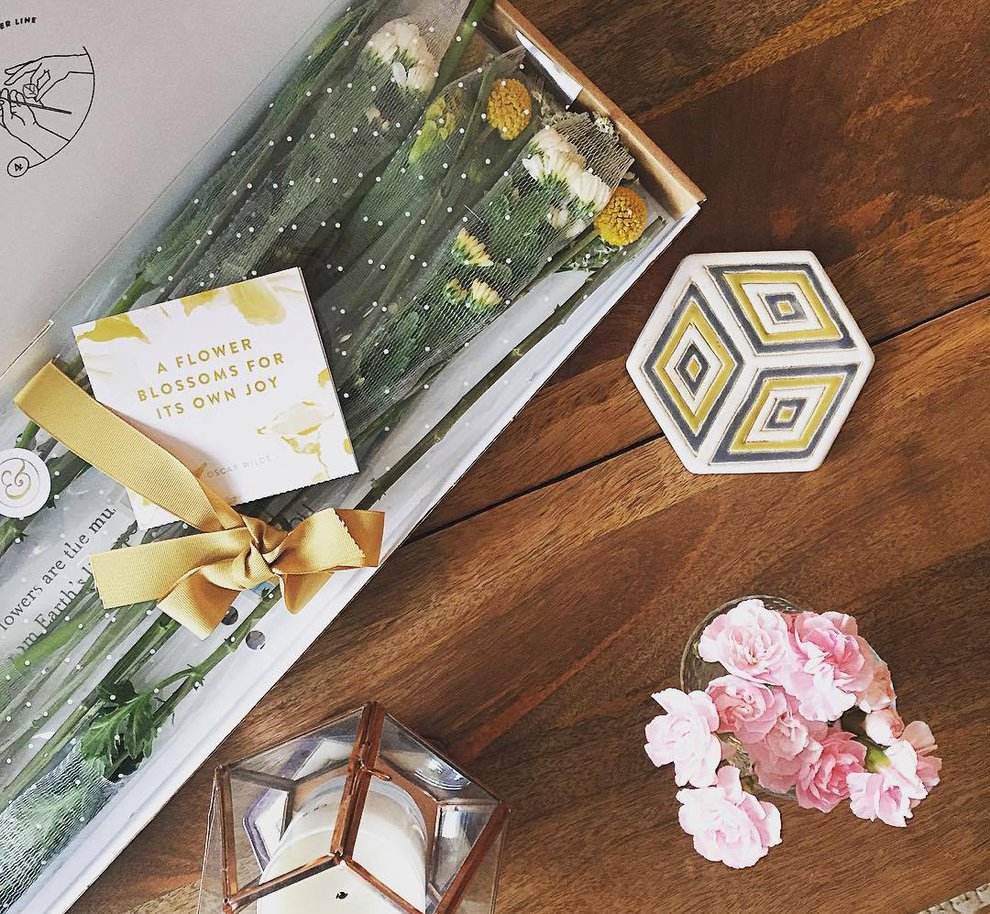 2. Garcon Wines
Who would have ever thought you'd be able to get a bottle of wine through a letterbox? Well the geniuses at Garcon Wines did. They invented the world's first full-size, flat wine bottle which fits perfectly through the letterbox.
Their revolutionary designs are durable enough to survive the jolting and jarring of the bumpiest delivery service and won't break in the mail. And of course, because they fit through the letterbox in cushioned packaging, you'll never miss a delivery.
Not only that, but their clever slim bottles are eco-friendly and 100% recyclable. Well done Garcon!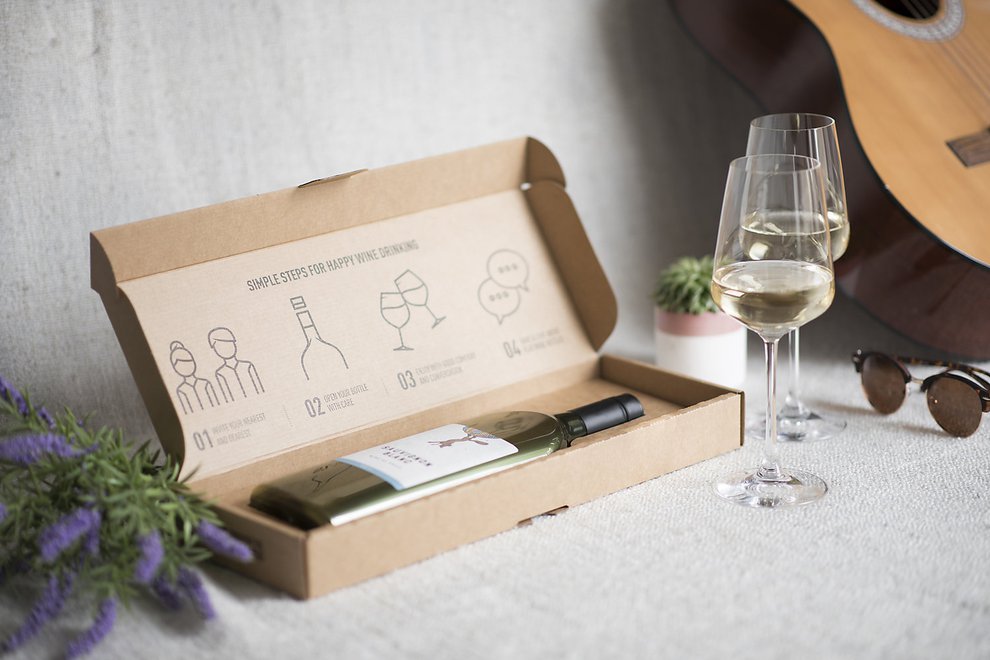 3. Pasta Evangelists
Squeezing through the letterbox is one thing, but ensuring fresh food makes its way to your door is another.
The clever people at Pasta Evangelists mail pasta in insulated letterbox packaging alongside chilled ice packs, so your food will stay cool on your doormat until you get home. It then lasts in the fridge for up to three days, or in the freezer for a month.
Their motivation was to bring fresh, artisanal pasta of Italian quality to homes across the UK – and it sounds like they're doing a pretty good job. No need to book a time slot with your local supermarket then!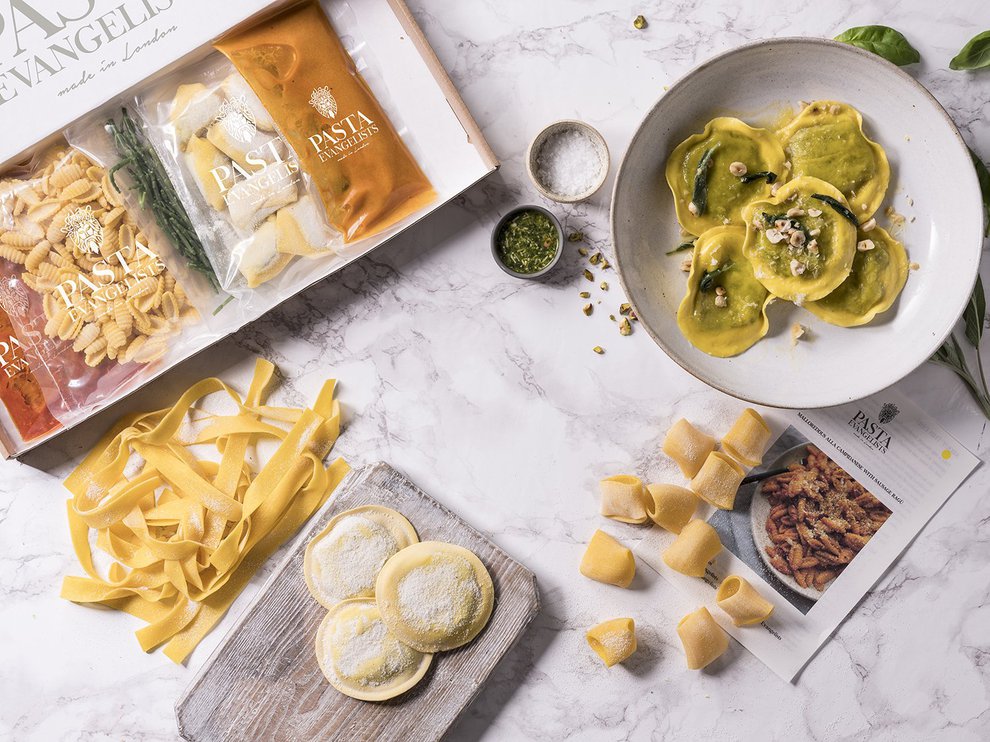 So, what do you make of those ideas?
We hope it inspires you to come up with something innovative and most of all convenient for your customers.