Appeal To Global Shoppers By Selling in Multiple Currencies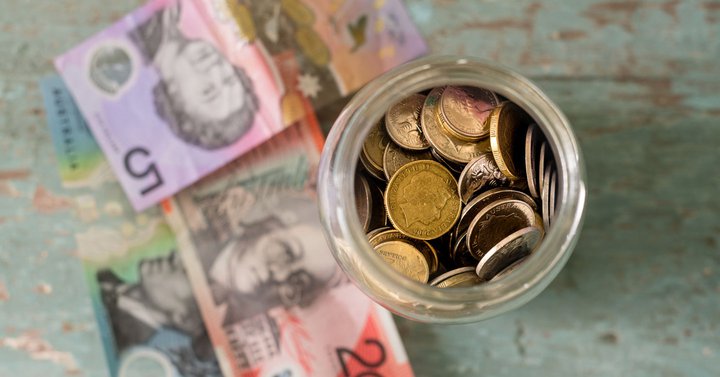 To reap the benefits of owning an online store, reaching a global audience is one of the most effective ways to scale an ecommerce brand. Localizing customer experiences by offering a multi-currency setup should be at the core of your business in order to meet international customer expectations: resulting in more global sales.
It's estimated that by 2025, global shoppers will grow by 75% to a total of 4.2 billion people and these 4.2 billion consumers will spend an estimated $30 trillion every year.
In order to stay ahead of your competitors and keep up with the opportunity of going global, ecommerce businesses need to connect locally. This article explains how you can localize payments using a multi-currency set-up, covering the following:
Global opportunities
The benefits of creating a multi-currency store
The different pricing strategies
Geolocation and redirecting
Different local payment methods
Creating invoices in correct currencies
Don't miss out on global opportunities
The ecommerce industry is growing year-on-year, worldwide. Every single day, new ecommerce brands are appearing and so many consumers around the world are shopping online, looking for products like yours. Don't let your ecommerce business miss out on all this opportunity by neglecting multi-currency pricing displays.
In 2017, ecommerce sales in the retail industry amounted to $2.3 trillion worldwide and this is set to grow to $4.88 trillion in 2021. It is clear to see that online shopping is one of the most popular online activities worldwide.
However, online shopping usage is very different per country. For instance, it was estimated that China's online retail market is expected to hit $1.8tn in 2022, making it the biggest ecommerce market in the world. Whereas US ecommerce sales currently only average out at 9.1% of total sales (2017).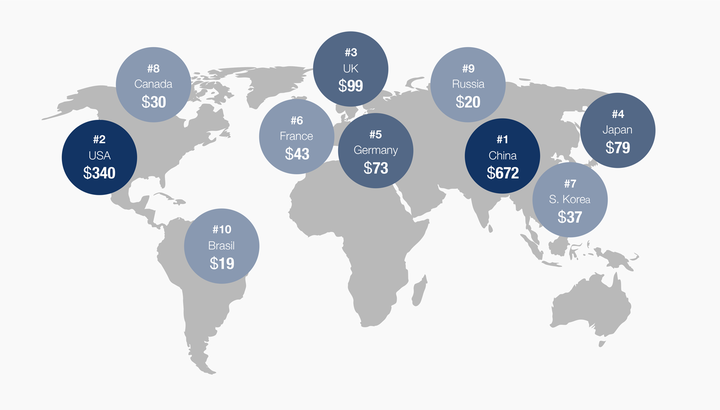 Why sell in multiple currencies?
If your ecommerce business is selling products globally but you feel as though you're not getting as many global sales as you'd like, displaying multiple currencies on product pages might be what's missing to your international success.
If a potential customer is interested in one of your products listed on your online store, but they have to take the time to convert the displayed pricing to their native currency, they are very likely to find a competitor selling the exact same product displaying their currency.
Building a multi-currency setup provides your overseas customers with an easy and more enjoyable shopping experience.
Different pricing strategies: manual vs automatic
Choosing the correct way to convert your pricing to meet international customer expectations can seem complicated, but actually, you only have two options. You can either convert your prices manually or set up an app that will do this for you automatically.
Manual pricing
If you decide to set up pricing conversions manually, the advantage is that you have control over your prices. However, this method is only really suitable for stores with a small number of products and an unchanging product selection because of the time it would take.
It would be unrealistic for an online store with hundreds or even thousands of products to constantly update to reflect the latest currency exchange rates (which are changing all of the time).
So, if you have a relatively stable, unchanging and small product selection, the manual conversion method is a more effective option for you.
Automatic pricing
On the other end of the scale, there is automatic pricing. This is a good option for ecommerce stores that offer many different products and who's products change throughout the year, (constant inventory updates), e.g. seasonal changes.
By implementing automatic pricing with a user-friendly currency conversion app (integrated into your store), you won't need to manually do anything when converting multi-currency pricing: the app does the hard work for you.
When you implement a multi-currency pricing app, your prices are automatically and accurately converted multiple times a day and will automatically match the latest exchange rates: saving you time to do the things you love in your business.

Geolocation detection and redirects
If you decide to build a multi-currency set-up, you can include a built-in geolocation detection function in your store. This will allow your store to automatically display product pricing according to where the customer is located based on the customer's IP address.
The different local payment methods
Some ecommerce managers might assume that every shopper around the globe uses the same international credit cards to shop online. However, this is not the case, and especially in many of the world's biggest markets such as China.
Let's take a look at some of the different preferred payment methods around the world.
United States
According to Pew Research Center, Americans are making fewer purchases with cash: 29% of adults aren't making purchases with physical currency per week. The shift came around as businesses are going cashless and aren't accepting cash as a way of payment. The ecommerce world of convenience is a huge contributor too.
Preferred payment methods in the United States are credit and debit cards, PayPal or bank transfers.
China
China is the biggest ecommerce market in the world so it is very important not to miss them out. Only a very small percentage of Chinese shoppers use international credit cards at just 1%.
Instead, the three most popular payment methods in China are China UnionPay, Alipay, and Tenpay.
It's worth noting that the majority of Chinese shoppers, (70%) complete purchases using their smartphone, so make sure your store is optimized for mobile usage.
Germany
German shoppers could be named the most open shoppers in the world in cross-border ecommerce. This is clear when looking at the stats: over 50% of German shoppers shop online via an international website.
A German shopper will use payment methods such as SEPA direct debit, SOFORT, and Giropay for the majority of their online transactions. Germans also like to pay using an open invoice which is where a third party pays the merchant for products or services purchased by shoppers, and once the product is delivered, the merchant receives the payment from shoppers.
Brazil
In Brazil, the percentage of shoppers using international credit cards is much higher than China at 30%. But, many of these cards are not enabled for cross-border payments.
Shoppers in Brazil use a payment method called Boleto Bancário. It is a cash-based payment method done by the shopper, similar to a bank transfer used by people without a bank account or credit card.
India
India is different from other countries in that they still prefer cash on delivery as a payment method for retail goods. This is because India is traditionally a market where credit cards have a low market share.
However, non-cash transactions are rapidly growing in popularity in India. Online banking, debit cards, and prepaid cards are increasingly popular in India.
Creating invoices in correct currencies
To make the whole multi-currency setup and the customer journey seamless, it is vital that you create invoices and receipts in the currency they used while shopping in your store.
Sufio is an invoicing app for online stores which automatically creates and sends invoices in the correct currencies and accurate currency conversion rates.
Some ecommerce platforms like Shopify are able to display product prices in multiple currencies, but only allow payments in one base currency at the checkout (unless using Shopify Plus). Sufio gives shoppers the option to pay invoices in their local currency.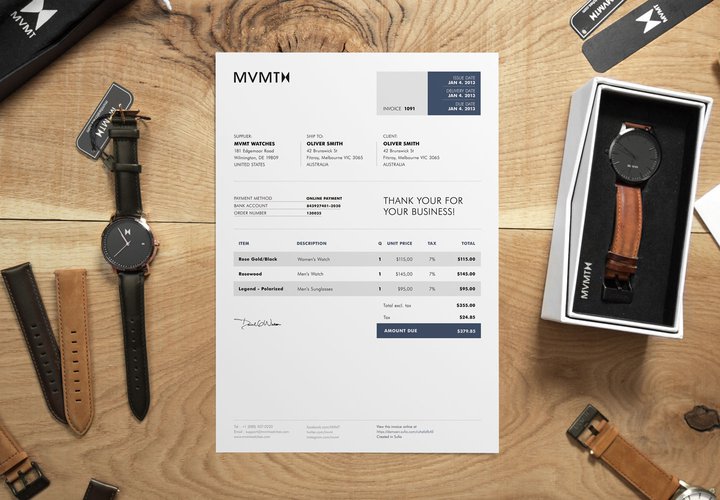 Conclusion
If your goal this year is to reach more international customers, it is important to give your customers the option to view product prices in their local currencies and support their preferred payment methods.
It is equally important to send invoices to customers in their local currency and to make sure invoices are accurate and use the same conversion rates as your online store.
Obviously it might be difficult to keep on top of if you have many different products. We recommend investing in automatic multi-currency pricing apps and an invoicing app like Sufio in order to automate the multiple currency process; leaving you more time to complete the tasks you enjoy doing and minimising human error.