10 Eco-Friendly Packaging Ideas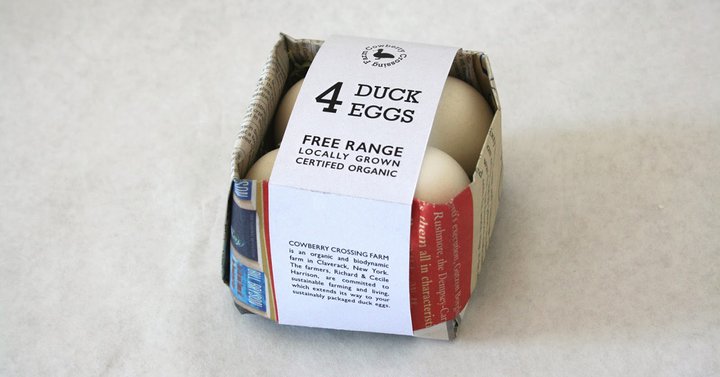 With billions of tons of waste filling landfills globally every year, society is becoming increasingly environment - conscious - from eating more sustainably to reusing grocery bags.
But as more people continue to do their shopping online, many consumers are also becoming aware of product packaging.
As a result, their demand for eco-friendly options are growing and companies are having to consider ways to incorporate materials and methods that have less of an impact on the planet.
So, is it worth your business streamlining its packaging strategy with eco-friendly and sustainable practices? Some will say no, it's too expensive and time-consuming. But there are certainly some important benefits – aside from the reduction in your own carbon footprint – to making the switch to green…
Brand Image and Reputation
According to a survey by Tandberg, more than half of global consumers said they prefer to purchase from a company with a strong environmental reputation.
If a business is marketed as being responsible in reducing its carbon footprint and offering eco-friendly packaging, then it's bound to appeal to a huge number of customers. In fact, 21% of consumers surveyed by Unilever said they would actively choose brands if they made their sustainability credentials clearer on their packaging and in their marketing – so it's definitely something worth shouting about.
In turn, those customers are more likely to connect that brand with the concept of sustainability which secures its place in the customer's mind. Plus, they are more likely to buy again and remain loyal to the brand.
Consumer Interest
As people grow more conscious of the impact modern life is having on the planet, the demographic of people supporting the pro-environment movement increases.
While it's a well-intended effort to protect the ecosystem, it also becomes a trend, so companies that offer eco-friendly packaging will attract this fast-growing group.
Government Policy
Being eco-friendlier isn't just something that's trendy right now. Potential government policies may soon come into effect that will mean environmentally-friendly packaging becomes compulsory.
Opting to align your company's packaging strategy with something more sustainable at an earlier stage could save you money further down the line.
Cost Benefit
There's a perception that becoming more environmentally-friendly can be costly for a company, but it turns out it's actually pretty cost-effective to go green.
By reducing the materials used, manufacturing can end up costing less and the package becomes lighter, therefore shipping becomes cheaper too.
Also, the more companies that demand recyclable materials will encourage the manufacturer to produce more and subsequently bring down the costs of those products.
Who's doing eco packaging well?
While switching to recyclable materials or reducing energy usage can be a great way to become a more sustainable company, some have come up with really innovative ways of packaging their products in an eco-friendly way.
Here's a few of our favorites…
1. Cardboard Stool
The clever folk at Dutch Design Brand had no idea they were onto something when they designed their first cardboard stool. Sustainable, practical and innovative, the chair is sturdy enough to be used as a bedside table, coffee table and even as a seat.
Following their initial success, they've also launched a range of other products including a wine box and a Christmas box, which can both be turned into stools once they've served their initial purpose.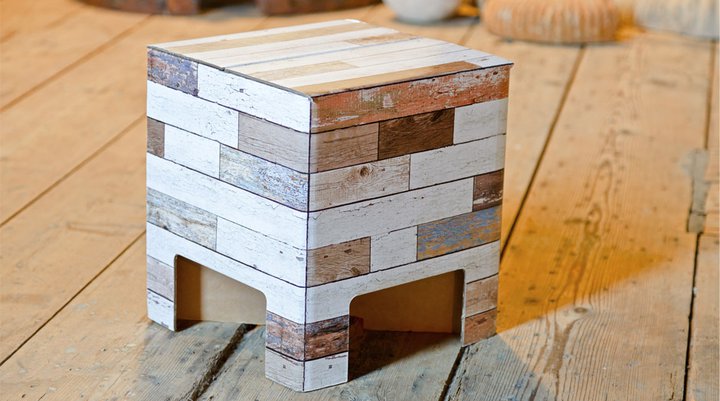 2. Paper Bottles
Californian company Ecologic came up with a genius way to manufacture paper bottles from recyclable materials. Sounds crazy right? Well, incredibly it works. The outer shells are made from recycled cardboard and newspaper, which conceals a thin, plastic recycled liner inside.
L'Oreal-owned Seed Phytonutrients, a range of organic bath and body products, is one of the companies using Ecologic's design. Together they created a water-resistant paper bottle that could stand up to the pressures of a shower and ditched glue for a clever interlocking design that's just as sturdy.
What's more, the containers can be shipped nested, making them far more efficient to transport than traditional packaging.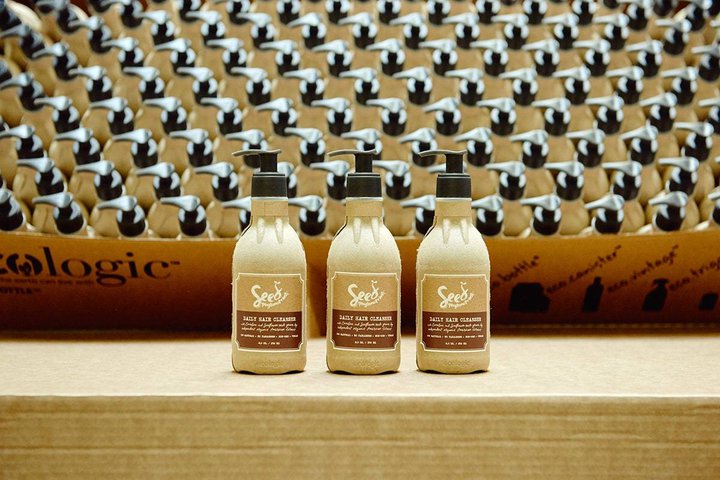 3. Bright Idea
If you've ever thought certain products come with too much unnecessary packaging inside the box, then you'll probably like this idea.
Esther Li designed this environmentally-friendly light bulb packaging for a GE Energy Efficient bulb. It's created from a single strip of recyclable cardboard and offers protection while still displaying the bulb.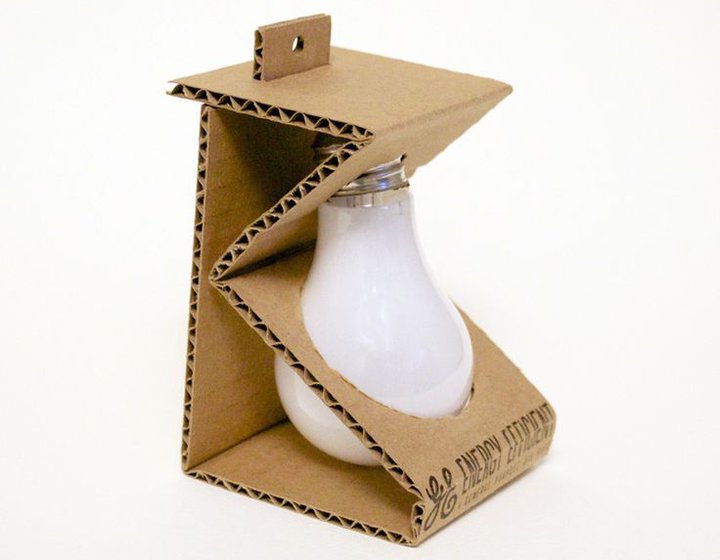 4. Newspaper egg carton
While many eco-friendly packaging ideas focus on reducing materials, this innovation takes that one step further. Marian Obando came up with a way of making a basic egg carton from one sheet of discarded newspaper.
In an origami-esque design, she folds the paper into a square basket with a piece tucked under the bottom as protective cushioning, while a strip of card wrapped around it keeps everything in place and doubles up as the product information.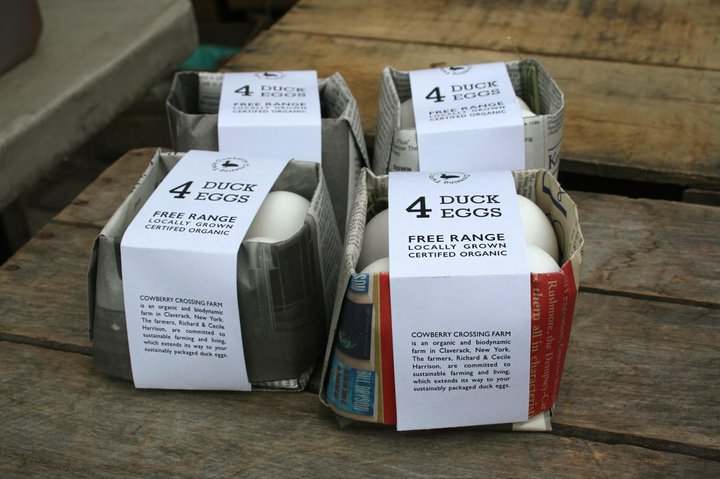 5. Cardboard Balls
Korean innovators Unplug Design thought up a super idea, not only for a recyclable purpose for packaging, but also in providing something fun for children living in developing countries
Called the Dreamball, their innovation is to turn a cylindrical aid package into a cardboard ball, including a soccer ball, baseball and handball. Patterns printed on the side make it easy to follow the instructions and fold the tube into the desired ball type. Incredible.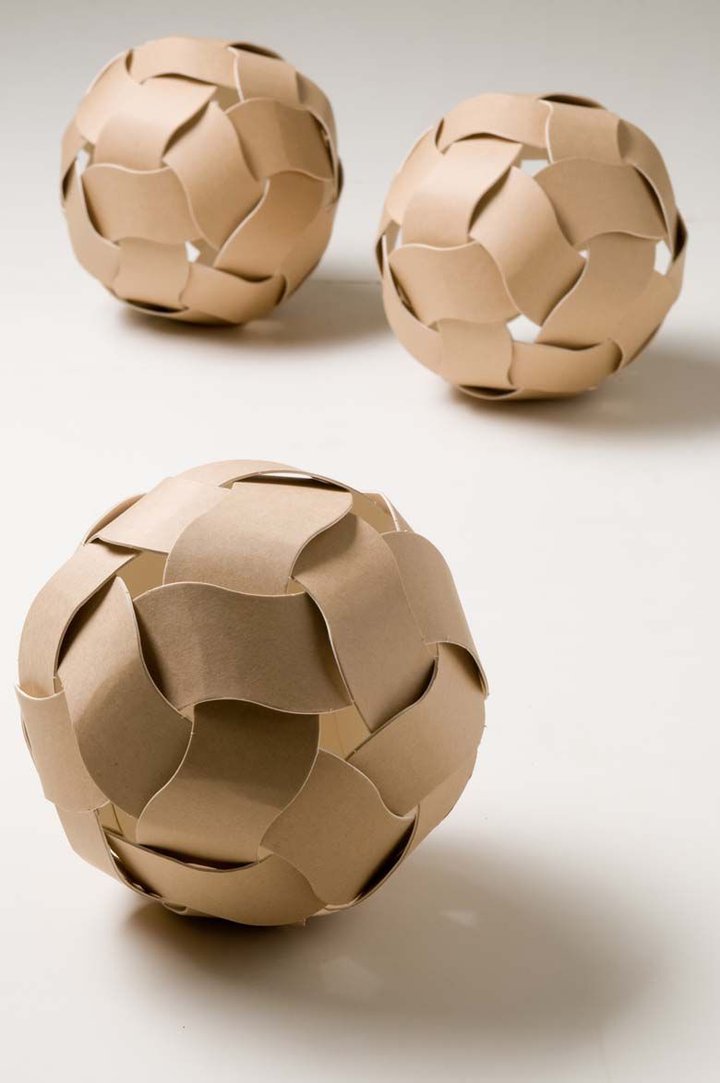 6. Reusable bag
Yes, even the big boys want a slice of the eco-friendly action. Puma enlisted designer Yves Béhar to create this beauty. It's a bag made from fewer raw materials and can be re-used afterward. The company estimates the bags save more than 60% of water, energy and diesel compared to traditional bag manufacturing processes. And of course, they look pretty cool too.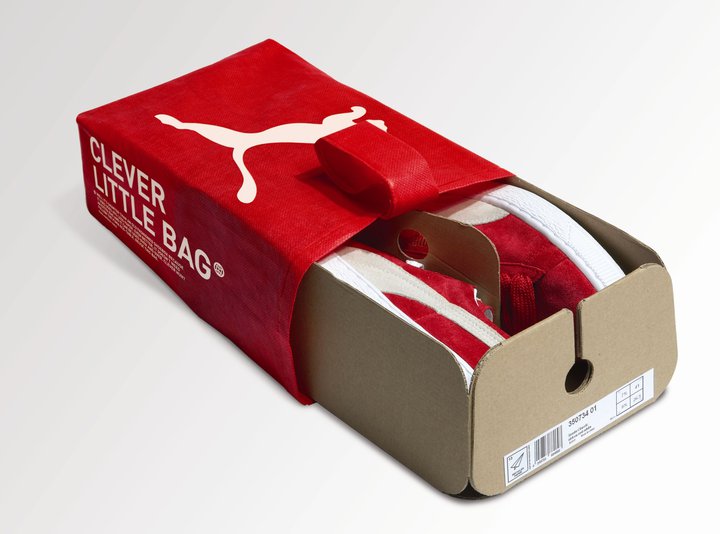 7. Carton wine
Wine boxes haven't always had a great rep. But more people – and businesses – are coming around to the idea that not only are they economical but friendlier to the planet too.
Yellow + Blue Wines (which equals green, in case you hadn't figured) is one such company which combined a love of fine wine with a drive to becoming more environmentally responsible when they came up with their carton wine.Y+B founder Matthew Cain reckons each box cuts the carbon footprint of the average bottle of wine in half.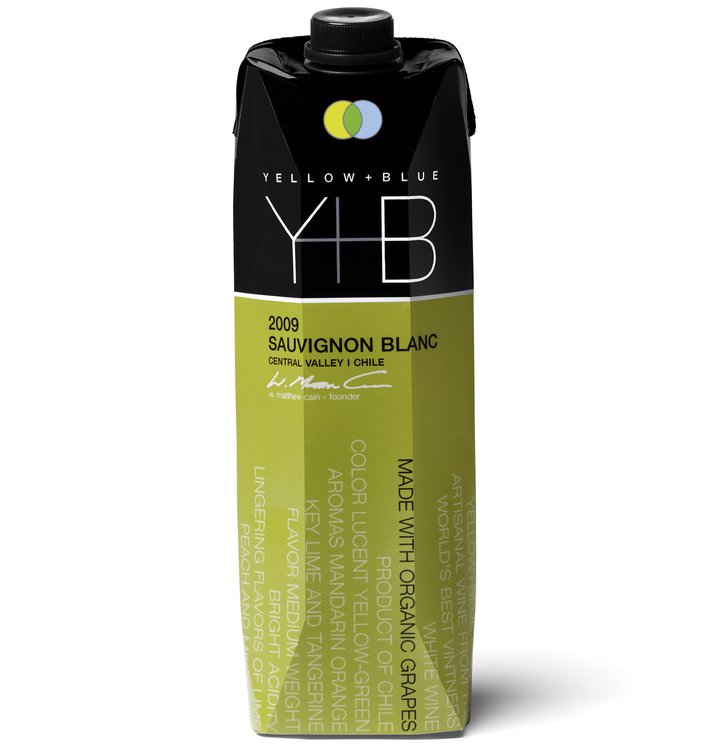 8. T-Shirt Subscription
Plenty of companies are offering T-Shirt subscription boxes, offering customers a brand-new T-shirt every month. But Zavvi has come up with an innovative service called Threads, which neatly fits a top AND a book inside one cardboard.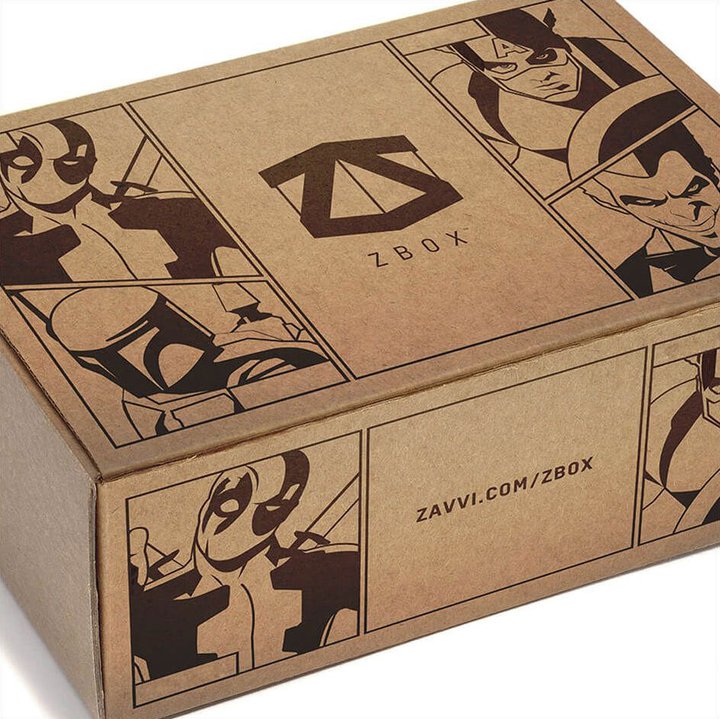 9. Leaf plates
Have you ever felt so hungry you could eat the whole plate? Well, now you (almost) can. Leaf Republic have come up with packaging products made from leaves. Okay, you can't eat them but that's pretty cool, right?
The lid is made from bioplastic or recycled plastic, while a three-layer natural bowl is made of leaves, water-proof leaf-made paper and, you guessed it, more leaves. It contains no synthetical additives, no coloring, no glue – and get this, the bowl is biodegradable in just 28 days. They also do trays, bowls and dip pots.

10. Plantable Packaging
Pangea Organics, which creates 100% plant-based beauty products, were already pretty big on zero-waste. But then, they decided to take things one step further and came up with a way of turning their packaging into trees. Yep, you read that right.
They devised a way of incorporating organic seeds, like basil and amaranth, into the boxes so that when the customer has removed their product, they can simply slip off the label, soak the box in water and plant it in the earth. Genius.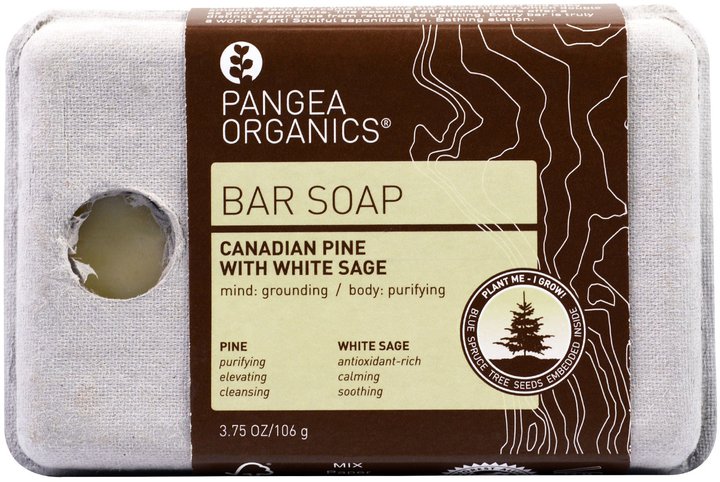 Some of those are just genius aren't they?
If you're considering aligning your packaging strategy to become more eco-friendly, we hope those ideas help.
Don't forget the little things
You can spend a lot of time and effort getting the material for your packaging just right. But it's really important not to forget the other little bits like invoices, and delivery notes.
Make it an entirely wholesome experience for your customer with beautifully designed invoice templates, which are in line with your company and its ethos.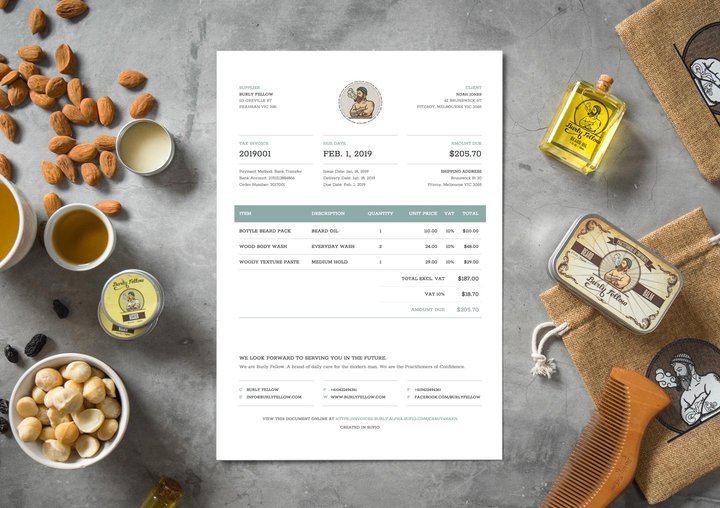 Sufio is an invoicing app that merges invoices with gorgeous print design and allows you to create professionally-designed invoices that are consistent with your brand and packaging.